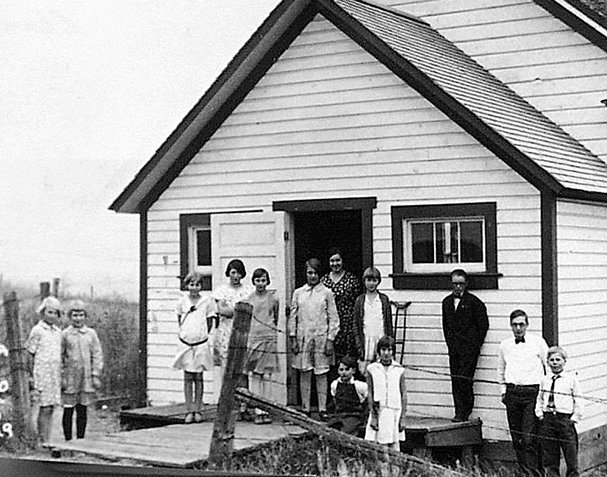 Wednesday, December 4, 2013
10 YEARS AGO
NOVEMBER 27, 2003
•LEWISTON – World War II Veteran Frank Moody, formerly of Grangeville, recently received the Spirit of Freedom Idaho Veterans Service Award from Senator Mike Crapo.
•GRANGEVILLE – Sergeant Michael Meinen, a Grangeville High School graduate, received a hero's welcome in Grangeville last Wednesday, Nov. 25. Meinen was escorted into town, along with his wife, Amber, and infant daughter, Abby, by police and a Humvee from the local National Guard.
20 YEARS AGO
DECEMBER 2, 1993
•The new administrator at Syringa General Hospital is bringing little medical experience into the job, but he is bringing an extensive business background and an appreciation for the area's rural community atmosphere. The hospital signed Jess Hawley of Boise to be its new administrator.
30 YEARS AGO
NOVEMBER 30, 1983
•Marilyn Rylaarsdam won the Joe Enneking Sr. Memorial award Monday night for the most achievement during her 4-H career.
40 YEARS AGO
DECEMBER 5, 1973
•RIGGINS – Mr. and Mrs. Evan Parrish and daughter, Elayne, were Boise visitors last Thursday, where Elayne was interviewed on TV on the Today in Idaho program.
They went to the Governor's office where Elayne received congratulations from Governor Andrus for her achievements.
50 YEARS AGO
DECEMBER 5, 1963
•RIGGINS – Charlie Chapin, an ardent fisherman, lost his new glasses more than a month ago while fishing. He had put them in his pocket and they slipped out. He thought he may have lost them on Short's Bar and searched a long time there, to no avail.
Last week while fishing the Big Salmon just below the mill, he spotted them in water about a foot deep. When retrieved they were undamaged.
•Pete Johnson, Cottonwood, bought license plate No. 1 for his pickup.
60 YEARS AGO
DECEMBER 3, 1953
•Mike Kimball, 12, son of Mr. and Mrs. Harmon Kimball, caught a 32-inch steelhead in the Salmon River. It took him 35 minutes to land his prize.
70 YEARS AGO
DECEMBER 2, 1943
•About 300 persons attended services of the Christian Church in recognition of a special citation to the pastor, Rev. Jasper Ravens, who is now an Army chaplain.
80 YEARS AGO
NOVEMBER 30, 1933
•LUCILE – Azalea Loomis gave a party for all the children in the community. Each month she gives some kind of entertainment for them.
90 YEARS AGO
DECEMBER 6, 1923
•Mrs. Elta M. Arnold, county superintendent of public instruction, has visited a half hundred rural schools since the opening of the school year. She has traveled 900 miles on horseback and is saving the taxpayers money by not running up huge automobile-for-hire bills. The county has 87 school districts.
100 YEARS AGO
DECEMBER 4, 1913
•Snow at the Hump measures seven feet deep. Freighters headed for Buffalo Hump found the roads impassable and were compelled to stop at Calendar and abandon the rest of the trip to the old camp.
110 YEARS AGO
DECEMBER 3, 1903
•Joseph S. Vincent, son of Judge and Mrs. J.K. Vincent, died at the Grangeville Hospital. He was born in Lewiston in 1866 and was the first white child born in the county.
120 YEARS AGO
DECEMBER 1, 1893
•B.W. Maxey is sporting a fine opal found on Clearwater which he sent to New York and had polished.
On the matter of wagon roads, Chas. Clifford, formerly of Warrens and now of Boise, writes "Four sections of the road are needed, that is from Clearwater bridge to Elk City, from Salmon Meadows to White Bird, from Garden Valley to Deadwood and from Challis to Salmon City.