Wednesday, December 18, 2013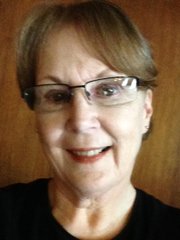 LOWELL/SYRINGA — Outside twinkling lights hung up, check. Perfectly shaped six-foot tree cut, decorated and icicled up, check. Cards with photo of family in homemade sweaters in the mail, check. Gingerbread cookies in the oven along with the snickerdoodles, check. Fruitcake and boxes of cinnamon smelling candles and potpourri sent out to all distant friends and family, check. Trip to town with grandchildren to see Santa Claus and get a happy holiday lunch in the big city, check. Presents all purchased, wrapped in lovely green and red paper with bows and bells on top of each one, not! Less than a week left to get everything on the checklist done.
The Lowell/Syringa EMT, QRU folks would like to thank all of the folks who came to the party (social event of the year) and also to all who donated items to the auction. Also, thank you to Steve and Ann Ryan for the use of the Wilderness Inn for this grand event. It was, as always, a great success. The evening was very special and a time for folks upriver to gather. The volunteers were joking about how old everyone in the actual unit is, from 60-80 years and everywhere in between. Not to list the names with the ages but thanks to Mary, Dave, Pam, Jim, Bob, Bill, Penny and all of the others for helping to keep this unit afloat year after year. I asked them if anything newsworthy could be added to this report and Dave or Bill or Bob said, "No one got in a fight." One more note, anyone upriver who is able, think about helping out, they need some more residents to qualify for Emergency Medical Technicians. We don't care about age, weight, sex, or political preference, if you can get out of bed in the morning, you qualify! If you can't get out of bed, we'll come and help you up!
I'm not saying we are expecting "The Walton" family Christmas but we are all excited about the snow and the holidays. Today we have a Seahawk fan, Marty Smith, and a Giant fan, Dani Smith, up on the hill above the confluence, and without knowing the outcome of the game yet, we might see some fireworks coming out off their deck, but I'll let you know next week. We had quite a few broken pipes in Lowell, and the last propane bill was a heart stopper. Highway 12 has had its share of slides and big rocks falling, and the ice fishermen don't have enough ice to get out on the Lochsa, but we do all have the holiday spirit in our hearts and venison in our freezers.
The MERMS are so ready for the big day they just beam night and day, and so does little Mr. Max. He smiles for hours, and so now the MERMS will be referred to as the MERMMS, with 3 M's, Miss Martha, Miss Ella, Miss Ruthie, Miss Madeline, and Mr. Max Smith. Since the perfect tree went up at the Mike and Lara Smith's house, Miss Ruthie and Miss Madeline grabbed their pillows and sleep underneath it every night!