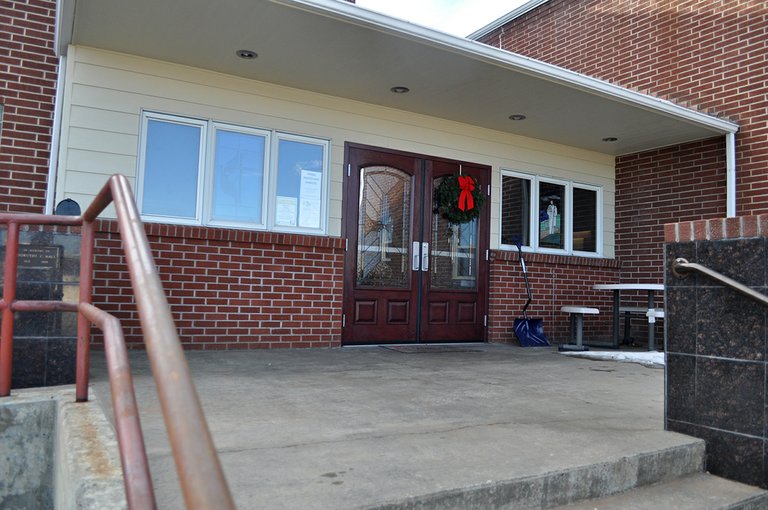 Wednesday, December 18, 2013
GRANGEVILLE – What a difference a year – and $6.1 million — makes.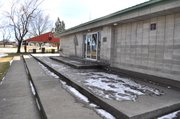 One year ago, the Orrin Webb estate distributed millions to local public and nonprofit entities. Webb, a successful businessman, along with his wife, Eleanora, were involved in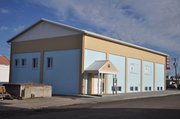 multiple area organizations and regularly gave thousands in donations to charities through the years. On their deaths, the couple determined to leave their monies from their estate to give back to the community that had supported them. With Orrin's death in January 2013 at age 93, that process began, and by that December distribution was under way.
Benefitting were the City of Grangeville and Syringa Hospital, each receiving 20 percent of the total; and another 20 percent split in varying amounts between the Holy Trinity Episcopal, Christian and United Methodist churches; 10 percent each to the Shriners, University of Idaho and U of I Foundation; and the remainder between the Elks Rehabilitation Center, Mt. View School District 244 Webb Memorial Scholarship, Kids Klub Inc., Grangeville Elks and Mt. Idaho Lodge No. 9 A.F. /A.M.
Overall, the estate totaled approximately $6.1 million, the bulk of which was distributed last December. The remainder, around $628,000, has been held back to cover outstanding estate taxes and related fees: $228,000 is managed through a trust by Wells Fargo, and $400,000 by estate executor Don Solberg.
"The estate should be closed the first or second week in January," Solberg said. "Everything should be distributed by that time."
With a year to think and plan, many of the Webb estate beneficiaries have started to use these funds. The Free Press talked with several organizations on what they have done so far.
City of Grangeville
Approximately $1.72 million came to the City of Grangeville from the Webb estate, earmarked in four categories: police and fire departments, Pioneer Park/City Pool and the Grangeville Country Club (GCC). Most of the funds have been budgeted for tentative expenditure this fiscal year, according to City Clerk Tonya Kennedy.
The Grangeville Volunteer Fire Department has budgeted $250,000 for a new fire engine. Meanwhile, the department has been applying for grants to assist in the purchase, the approval of which will determine how much of this Webb money will go toward the purchase.
So far, the Grangeville Police Department has spent $11,000 for installation of an independent heating and air conditioning system for its basement location at city hall. This was necessitated as the current building's system was unable to adequately serve the department's basement offices, according to Kennedy. Another $20,000 each is budgeted for department computer and printer upgrades, and a vehicle purchase; and the remaining $10,000 will be for new vehicle equipment and other GPD needs.
"We're looking at doing upgrading, about $25,000 worth," Kennedy said, at the pool. Planned are new lockers, concrete work around the pool deck and pool grating, shower repair, and plumbing and lighting.
GCC's Webb funds expenditures are determined through its board. Kennedy explained, however, those requests will go through the city council for review and approval.
Grangeville Country Club
So far the GCC has replaced its fairway and greens mowers using the Webb funds, according to John Bennett, president GCC board of directors. The club formed a committee to gather members' input and determine a list of possible projects and expenditures for the approximate $250,000 in funds it received, he said, and of those is addressing problems with the course's watering system.
"Number one on our list is a memorial to the Webbs to recognize their generosity," Bennett said.
•
Of the total Webb funds, 20 percent was split in varying amounts between three churches: Holy Trinity Episcopal, Christian and United Methodist.
Grangeville Christian Church
"We have set aside funds received from the Webb estate to fund the calling of an associate pastor with an emphasis on youth, who will be here Dec. 27," said Pastor Harold Gott, Grangeville Christian Church. "This seemed like a pretty good way to remember the Webb's lives."
The funds have allowed the church to enhance its ministry in ways it otherwise wouldn't have been able to, according to Gott.
"It's a huge gift," he said. "We're really, really blessed."
Holy Trinity Episcopal Church
For the Holy Trinity Episcopal Church, the Webb funds are working in multiple areas serving immediate needs as well as in short- and long-term development plans.
"We've been able to increase our outreach in the community and on the prairie," said Father Chris Hagenbuch, such as in conducting a monthly service in Weippe for Episcopalians in that area.
Funds are going toward church foundation work, as according to the Webb estate they wanted the building maintained, "to be here for a long time," Hagenbuch said. And, a five-year work plan is in place for overall building improvements.
"The majority of the money was put into a foundation at the Dioceses into an investment pool," he said, "so we can earn a little more money off of that."
"An uplifting thing, the congregation has been just as giving as before, even though we have received these funds," Hagenbuch said, which both takes the pressure off of funding operations and paying bills, and it allows the church to pursue outreach and projects that it might not been able to otherwise.
"It's a wonderful gift; Orrin and Eleanora left a legacy of stewardship," Hagenbuch said.
United Methodist Church
"This was a blessing for us," said Dave Poncin, finance chairman for the United Methodist Church in Grangeville. The church has so far received $134,308, with the remainder pending disbursement by the estate after taxes and other possible debts are paid.
So far, the church has completed several projects: lawn irrigation system; replacement of the street entrance door and siding to both improve street appeal and also energy efficiency; replacement of kitchen flooring; enhancement of the music program; and investing a portion for future church needs.
•
Grangeville Elks
"So far we've put in a partial new heating system," said Bruce Walker, board of trustees chair, Grangeville Elks, concerning its share of the Webb monies. "The rest we're holding onto for the future on building or community projects."
•
Mt. Idaho Lodge No. 9 A.F. /A.M.
"The money we received remodeled the lodge inside and out," said member Del Holcomb. "We painted the outside and inside, put down a new floor covering in the basement, and upgraded the electrical, plumbing and heating system."
•
Kids Klub Inc.
"We haven't spent any of it so far," said Angie Green, president of the Kids Klub Inc. board of trustees, as plans are in the works to build a new facility for the nonprofit children's afterschool organization.
"We hope to create an Orin Webb Memorial Kids Klub Facility," she said, using the bulk of the funds for this project. Planning is still in the early stages with the project generally set for an as-yet undetermined future date.
"We want the money he gave us to extend [Orrin and Eleanora's) legacy in the community," Green said, "and create something lasting."
"We want to remind people of their generosity and the good things they did," she said.