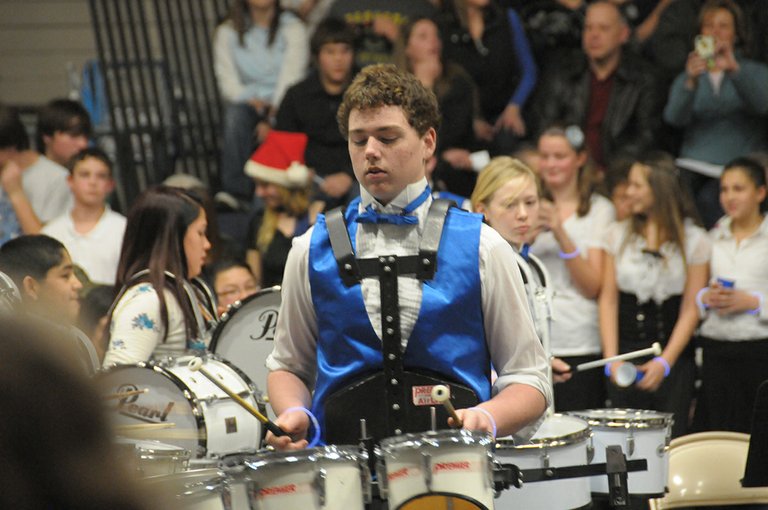 Monday, December 23, 2013
Photo Gallery
Dec. 18 Concert at Grangeville High School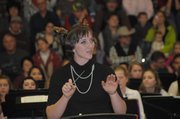 It was another "sold-out show" for the Grangeville grades 6-12 Christmas Concert Wednesday night, Dec. 18, at Grangeville High School. The evening consisted of choir and band performances as well as a special Cupz rhythm number where students used blue Solo cups and glow-in-the-dark wrist bands to thrill the audience. The groups were under the direction of Mrs. Kathy Stefani and her student teacher, University of Idaho Student Kara Teats, a graduate of Clearwater Valley High School in Kooskia.
Here, (L-R) Hailey Uhlenkott, Ben Lothspeich and Patrick Schumacher help make up the drumline.
Here, sixth grader Harrison Buck plays his saxophone during the concert.