Monday, December 23, 2013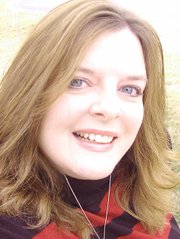 Since it is the most wonderful time of the year, I thought I would offer a few bits of trivia this Christmas:
• The Christian church fixed Dec. 25 in 440 AD as the day for the celebration of Christmas.
• The word "Christmas" is an old English word and is a contracted version of "Christ's Mass."
• Don't get too bent out of shape when people take "Christ" out of "Christmas." The word "X-Mas" is derived from Greek, because in Greek "X" symbolizes Christ.
• According to the legends, St. Nicholas lived in 4th century AD in what is modern-day Turkey. The Christian leader was very shy. He wanted to help the poor and the needy, therefore he decided to give money to them in secrecy.
• There are two competing claims as to which president was the first to place a Christmas tree in the White House. Some scholars say President Franklin Pierce did in 1856; others say President Benjamin Harrison brought in the first tree in 1889. President Coolidge started the White House lighting ceremony in 1923.
• While people generally greet each other by saying "Merry Christmas," some priests in Australia believe that one should say "Happy Christmas," because the word "Merry" has connotations of "getting drunk."
• Christmas cards were invented in 1843, a period of the Victorian Era. Each year more than 3 billion Christmas cards are sent in the U.S. alone. (I sent about 80. How many did you send out?)
• Alabama was the first state to declare Christmas as an official holiday. It was recognized as a national holiday in America on June 26, 1870.
• People began to make use of electric lights for their Christmas trees in 1895.
Rudolph, the legendary reindeer of Santa Claus, was a creation of Montgomery Ward. He was created for the purpose of a holiday promotion in the late 1930s.
• Candy canes, one of the popular sweet treats used for Christmas, originally were straight white sticks of sugar candy. They were used as an embellishment for Christmas trees. The ends of the candy were later bent to symbolize a shepherd's crook. The candy canes were given red stripes only in 20th century.
• The biggest selling Christmas single of all time is Bing Crosby's "White Christmas."
• The birth of Christ is told in only two of the gospels in the New Testament: Matthew and Luke.
• Most of Santa's reindeer have male-sounding names, such as Blitzer, Comet, and Cupid. However, male reindeer shed their antlers around Christmas, so the reindeer pulling Santa's sleigh are likely not male, but female. (Come on – we all know only female reindeer would have the ability to multitask and make it around the whole world in one night!)
• Mistletoe smistletoe. According to data analyzed from Facebook posts, two weeks before Christmas is one of the two most popular times for couples to break up.
• According to the Guinness world records, the tallest Christmas tree ever cut was a 221-foot Douglas fir that was displayed in 1950 at the Northgate Shopping Center in Seattle, Wash.
• Christmas purchases account for 1/6th of all retail sales in the U.S. (Wow!)
~ Compiled from a variety of on-line and printed sources on Christmas trivia.
Lorie Palmer has been gathering bits of useless trivia for several decades. She loves Christmas including all the sappy and cheesy Lifetime and Hallmark movies, Christmas music in any genre and Christmas stories of any kind.