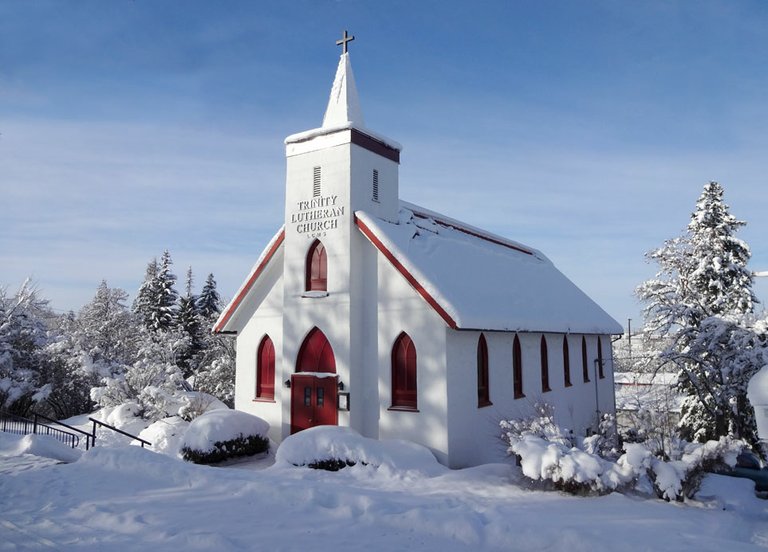 Monday, December 30, 2013
Encouragers to meet Jan. 2
GRANGEVILLE — Charlotte Carlson of Grangeville will speak to the Encouragers group Thursday, Jan. 2, 11:30 a.m., at Oscars.
Carlson has helped to establish pregnancy counseling centers in California and Grangeville and serves on the board of Hope Center in Grangeville. She works with Jews for Jesus as needed as cook, hostess, director of various services and chauffeur for travelling speakers in population centers around the nation.
Carlson serves in her local church and volunteers at NICI in Cottonwood. She will share what God is doing in these ministries.
Encouragers meets at l0l E. Main in Grangeville and is open to all women seeking Christian fellowship.
MOPS to meet Jan. 8
GRANGEVILLE — Mothers of Pre Schoolers will meet 9-11 a.m., Wednesday, Jan. 8, and continue the second Wednesday of each month. Join in to have breakfast without kids with free child care, learn more about raising kids and connect with other MOPS (children from birth through the end of kindergarten) at the Trinity Lutheran Church in Grangeville, at 210 N Mill Street.
Celebrate Recovery meets in Grangeville
GRANGEVILLE — Have you had enough with anger, guilt, anxiety, pain, addiction, living in the past and as a co-dependent? If you want to be free, Celebrate Recovery can help.
CR meets Friday nights at the Centennial Evangelical Free Church, 408 North College, Grangeville. A free meal is served at 6 p.m., followed by large group at 7 p.m. and small-group discussion at 8 p.m.
CR is a Christ-centered, Bible-based approach for men and women to share, study, pray and take the necessary steps to experience a better life. Call Jay Smith at 983-2413, Maczenzie Willman at 983-0625 or Kevin Cvitko at 1-443-458-3855.
Bible club runs through school year
GRANGEVILLE — Bible club for kids in kindergarten through sixth grade started in September and will run each Monday 3:30 to 5 p.m., at Grangeville Gospel Tabernacle. This will continue throughout the school year whenever school is in session. Bible stories, crafts, snacks, music and games will be featured.
Contact Melissa Malone at 983-0796 or Joyce Wikoff at 983-1047.
AA, Al-Anon meetings set
GRANGEVILLE — The Grangeville Alcoholics Anonymous meets every Monday, Wednesday, and Friday evenings at 7:30 p.m. Alanon meets Tuesday evening at 7:30 p.m., at the Holy Trinity Episcopal Church at 311 Hall at E.S. 2nd Street, Grangeville.
The district AA Hotline is 509-758-2821.