Monday, December 30, 2013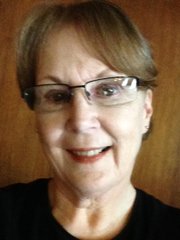 LOWELL/SYRINGA — Twas the week after Christmas in Syringa and Lowell, we are all hunkered down like a mole in a hole. The snow it has fallen, it turned into slush and the hunting is over, the roads turned into mush.
My mom broke her hip and went under the knife, the surgery came in the 95th year of her life. They put in a new ball on her upper leg bone, but the socket was fine so they left it alone.
She's up and about and as strong as can be, she said, "When it's over, she'll replace her right knee." If I know my mom, she will be home before long and be out in her kitchen making soup with a song!
The Seahawks were up when the power went down, and 12 hours later we heard not a sound, bundled up to our ears, we cried Seahawk tears. It happened so quickly, the worst of our fears.
Santa was here, the right time and right day, and the Mermms were so thankful he came while they lay so perfect and quiet and with their eyes closed tight, they wished it was Christmas with all of their might.
Miss's Martha, Ella, Ruthie, Madeline and Mr. Max — it was Max's first Christmas — and it came in a sack. The girls were so happy and grateful to see the toys and the presents all under the tree.
Next week there are no parties, not even a guest. The good times are over 'cept the New Year's Eve fest. We've eaten and drank all the larder we saved, from the meat in the smokehouse to the sugar we craved.
We've smiled and we've danced and we've opened our gifts, now we need to invest in a new stairway lift! So to all of our neighbors we wish you good will, if we do owe you money, please send us a bill.