Wednesday, November 20, 2013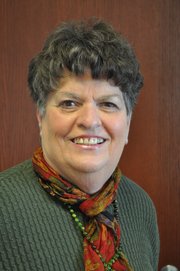 KOOSKIA/KAMIAH —
Would you like to have a Christmas tree that you cut yourself? You can do this if you purchase a $5 permit to cut a tree on public lands.
Permits are available in our area from Harpster Store and Cloninger's in Kamiah, and Tom Cat's Sporting Goods in Kooskia. There is a limit of three permits per family. To find out all the rules and regulations, contact the Forest Service website at www.fs.usda.gov/nezperceclearwater click on "Passes and Permits," then click on "Forest Products." Have fun with the entire family cutting your tree and building memories.
The final round at The Old Opera House Theater in Kooskia will be held on Nov. 23 at 7:30 p.m. Get your tickets early to ensure you will be able to witness this event. Call Graves Nursery in Kooskia at 926-0094 for tickets and information.
What's happening this week: Kamiah Senior Center serves meals on Monday, Wednesday and Friday, starting at noon. They have music on Monday and Friday at 11 a.m. Schedule a mammogram at the Kamiah Clinic, 935-2585. Mammograms are by appointment and are done the second Wednesday of each month. You will not want to miss the Farmers' Market in Kamiah Mini Mall at 411 Main Street in Kamiah, 10 a.m. until 2 p.m. Lots of end of season fruits (apples),vegetables and baked goods. Public welcome and everyone is invited to sell their fruits, baked goods and vegetables. Call My Health Food Store at 935-2310 to sign up for a space, or get information. VFW Bingo in Kamiah at their facility in Kamiah next door to Loving Hands Thrift Shop beginning at 6 p.m. with lots of food and fun for all.
There is a lot going on in our area towns. Check local bulletin boards to find out what is happening, and if you find something going on, or if your group or organizations is hosting something, let me know. This is such a great time of the year for caring and sharing. Keep those in the military who cannot be with their families in your mind.