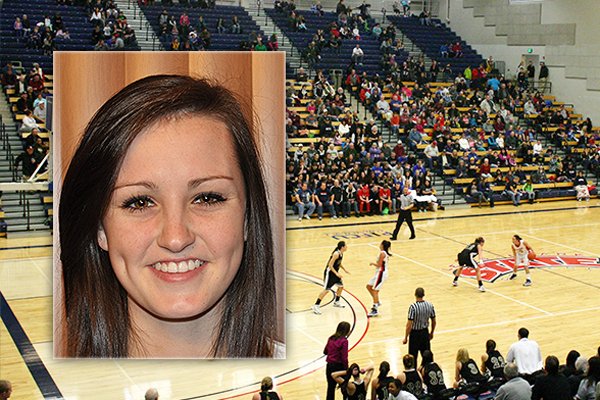 Wednesday, November 20, 2013
The Lewis-Clark State College women's basketball team opened its recruiting for the 2014-15 season by signing 5-foot-11 forward Kyndahl Ulmer, who will graduate from Prairie High School this spring.
"We are very happy that Kyndahl has decided to join our team," Warrior head coach Brian Orr said. "She is a program kid, the kind of person and player who will be an instant asset to our team."
Ulmer helped Kamiah High School to the Idaho 1A D1 state championship as a junior in 2013 and to the state finals in 2011 and 2012. She was the state player of the year and a first team all-state selection after averaging 13 points, 13 rebounds, two blocks and two steals per game. She shot 42 percent from the field and averaged 18 rebounds per game in the Kubs' run to the state title.
While at Kamiah, she played for her mother, Tina (Mader) Ulmer, a former LCSC women's player in her own right. Kyndahl transferred to Prairie High School for her senior season.
"Kyndahl has a very high basketball IQ, and the things she does well are some of the harder things to teach," Orr said. "She makes good decisions, is an outstanding rebounder who has a knack for scoring inside over longer players. We also like the fact that she can step out and knock down threes."
Ulmer, who also lettered in volleyball at Kamiah, plans on majoring in Biology at LCSC and pursuing a Pre-Med track. She carries a 3.975 grade-point average.