Wednesday, November 27, 2013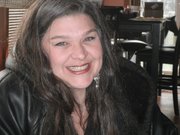 WHITE BIRD — I'm sorry there wasn't any news last week. Usually it's my fault, but this time I get to blame it on a computer error. So, let's get caught up.
Once again the Rebekahs made us the best turkey dinner ever. I don't know how they do it, but everything is always perfect. The turkey is always so moist, the pies are decadent, there is so much flavor in the gravy, and well, if you miss it, you missed it. I can't believe how many pies there were! Thank you to everyone who bought a pie. The money will go towards buying new Christmas lights and holiday decorations for our wonderful Christmas program that is just around the corner. Some of the proceeds for the turkey dinner will go towards the Rebekah scholarship fund.
Thanksgiving is tomorrow. If you find yourself with nowhere to go for this holiday, or you'd just rather not spend it with those relatives who drive you nuts, you are more than welcome to join the folks at the Silver Dollar. They always have a great potluck dinner and plenty of food. If you'd like to contribute a dish, either call and find out what's needed at 839-2293, or just go in and check out the list of who's bringing what. Dinner starts about noonish on this all-day event on Thanksgiving day.
Hootie will also be cooking up a Thanksgiving dinner at Hoot's Café. There will be turkey and ham and, of course, pumpkin pie.
Thank you to everyone who showed up Sunday to help decorate the park. It's hard to believe how fast these holidays seem to creep up on us, and then you turn around and they're gone.
There is going to be a lighted Christmas parade again this year, so if you want to enter get ahold of Carrie Marek. The Christmas program is also on its way. If you would like to help out with that, get ahold of Jenny Hanson at 839-2721.
Canyon House will be having a black weekend sale. Why limit it to just Friday? There will be huge discounts throughout the store this Friday and Saturday after Thanksgiving. Come in and see what's new and get a jump on your Christmas shopping. Also, stop in at White Bird Antiques. They always have unique and fun things. You may just find that strange curio that would be perfect for that strange cousin of yours.
We are going to have a birthday party for my friend, Tom Schwartz (AKA Clyde), on Dec. 14. Tom has blessed us with his presence on this planet for 90 years. He has served our country above and beyond the call of duty. Tom is one heck of a great guy, so join us. We'll start out at the IOOF Hall with a potluck dinner at noon so bring a dish. Later that night we will be having a continuation of Tom's birthday added to the celebration of Cactus and Bonnie's marriage at the Silver Dollar. Be prepared for an Ike got second. Join them again next Saturday at 2 p.m.
Winter jam sessions are back. The boys will be playing every other Sunday. They jammed last Sunday. Feel free to bring a guitar and join in.
Happy birthday this week to my uncle Quirt, Shelby Moline, Calvin Fehrenkamp, Todd Marek, Kathleen Talley, the fabulous Salmon River Savage champion Fred Kunkel, Kelsey Pilant, Ian Zbinden, Anna Marie Parkinson, Bailey Cullin, Jed Fitch, Heather Farmer and Ryan Randall. And, happy anniversary to my parents, Joaquin and Verna Lowe, who have been married for 42 years and have never been apart for 24 hours. Yeah, crazy I know!