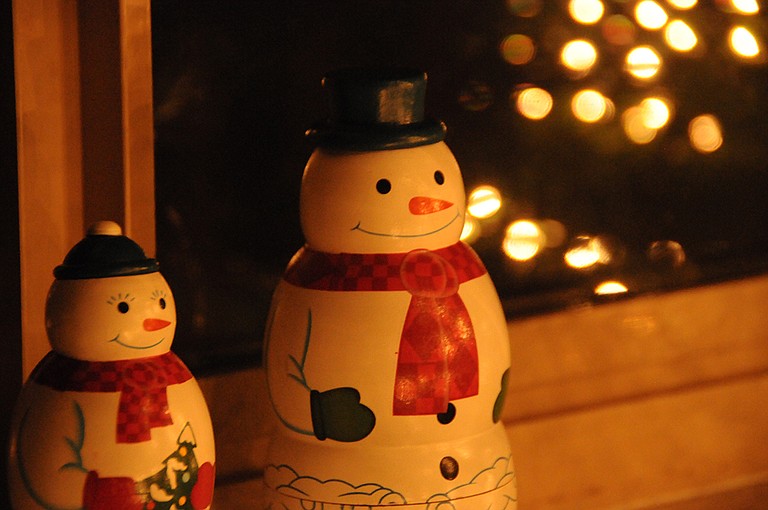 Wednesday, November 27, 2013
Cottonwood
•The Hangout, 603 Front Street, Cottonwood, will host its annual free Thanksgiving Dinner from 11 a.m. to 3 p.m., Thanksgiving Day, Thursday, Nov. 28. The menu will be turkey, ham, dressing, green beans, mashed potatoes, gravy, cranberry sauce, roll, drink and pumpkin pie.
Elk City
•The Elk City Baptist Church is having a Thanksgiving Potluck dinner Sunday, Dec. 1, 1 p.m. Turkey will be provided. Note this is a change from an earlier posted date.
•The Elk City Community is sponsoring the Tree of Giving. This is an opportunity for anyone in the community to sponsor a gift for an Elk City child. A donation of $35 will allow you to choose a child to sponsor. A Christmas tree is being hosted at REACH Club, located at Elk City School where anyone may stop by and leave cash or a check to sponsor a child. All amounts are accepted. Donation can also be mailed to REACH Club, PO Box 294, Elk City, ID 83525.
Grangeville
•The Grangeville FFA Chapter (Grangeville High School) will be collecting money from students from Dec. 2-20 as a part of their "Adopt A Family" program. It is set up as a competition between the males and the females at GHS, to see who can raise the most money. The winning gender will receive a prize, such as an extended lunch hour or sweet treat. The money raised will go towards helping needy families in the Grangeville area have a merrier Christmas. FFA members will buy and wrap presents for the children and purchase turkeys or hams for the family to cook for Christmas dinner. The group is also taking donations of wrapping paper, tape and tags. Call teacher Lindsey Stephens at GHS at 983-0580 or drop donations by on school days.
•Thanksgiving Day (Nov. 28) Mass will be celebrated at Sts. Peter and Paul Parish in Grangeville, 9 a.m.
•Free Thanksgiving yoga will be offered at 9:30 a.m., Thanksgiving Day by Deanna English at the United Methodist Church. All abilities are welcome with guests, family and regular yogis.
•Trinity Lutheran Church, 210 N. Mill Street, will host a Thanksgiving Day service Thursday, Nov. 28, 9:30 a.m.
•Holy Trinity Episcopal Church, 311 South Hall Street, will host a Thanksgiving Eve service Thursday, Nov. 28, 6 p.m.
•Winter Magic, the Grangeville Horizon's Recreation Committee's winter tree lighting at Pioneer Park, is set for Saturday, Nov. 30, 5 p.m. Contact Terra Hill at 983-1486.
•Monday, Dec. 2, a two-hour Tulip Purse class will be instructed by Arlene Perrine at Homegrown Quilts starting at 5:30 p.m. Cost is $10 plus pattern and supplies. Call 983-0254.
•Grangeville's Tree of Sharing will be set up at Asker's Harvest Foods following Thanksgiving. Those who wish to help local kids in need can take a tag and purchase a gift and bring it back to the tree at Asker's no later than Dec. 12. Those who wish to sign up their Grangeville, Harpster, Clearwater and Fenn children for the Christmas gift program can do so at the Health and Welfare office (Camas Resource Center on C Street) by Dec. 5. Pick-up days for gifts will be Dec. 18 and 19. Call Linda Bear at 983-2300 with questions.
•U.S. Bank will be ringing the Salvation Army bell Dec. 3. They will serve complimentary cookies, coffee, and hot cocoa for all, and will have a coloring contest for children up to age 10. All entries will be displayed in the windows on Main Street for the month of December, and the winners will receive a prize.
•Gary and Judy Porter with Rid'n For the Cross Ministries invites everyone to their annual Cowboy Christmas gathering with special guest Joni Harms. The event is set for Saturday, Dec. 7, 6 p.m., and cost is a love offering. The barn is located south of Grangeville at 43 Whitetail Drive. To get there head south past the golf course; past the Johnston Road cut-off and turn right on Whitetail Drive. Last place on the right with blue, tin roofs. Bring a friend and finger food. Call 983-0112.
Kamiah
•The Life Center at 4432 US Highway 12, Kamiah, will host a Thanksgiving Eve service Wednesday, Nov. 27, 6 p.m. is one-hour event will include music, videos, and a message about "Great-Full Giving."
•Valley Singers and Ringers will host three holiday concerts. These will celebrate the Valley Singers 60th anniversary. The concerts are set for Tuesday, Dec. 3, 7 p.m.; Thursday, Dec. 5, 7 p.m.; and Sunday, Dec. 8, 3 p.m. All concerts will be at St. Catherine's Catholic Church on the corner of Idaho and 7th Streets in Kamiah. The Valley Ringers Community Bell Choir is directed by Mr. Stan Seigler and the Valley Singers are directed by Mr. Larry Paul.
Kooskia
•Clearwater Valley Elementary School will host its annual fall book fair Dec. 2-6. The theme is Reading Oasis. Call 926-4331 for details.
Riggins
•Salmon River Canyon Farmers' Market's annual Christmas Bazaar will be Friday, Nov. 29, and Saturday, Nov. 30, from 10 a.m. to 5 p.m. each day at the Riggins Community Center located behind Crump's Chevron Station. Vendors are invited to sell their wares. There will be a table fee which will go to help with food for the Secret Santa's Christmas baskets. To reserve a table, call Mo at 628-3671 or Marlene at 628-3743. Santa will visit the bazaar Saturday from 1-3 p.m. Children can sit on his lap, tell him what they want for Christmas, and have their photos taken with him.

•Two separate gift giving programs for the children in the canyon area are available: The Secret Santas Program is for kids birth to 18 years old. The Toys for Tots program is sponsored by the U. S. Marine Corps Reserves and is for children 12 and younger. Applications for either program can be picked up Riggins City Hall. Names, ages, approximate sizes, and gift ideas will be on the decorations on the Giving Tree at the Sterling Bank through Dec. 15.