Wednesday, November 27, 2013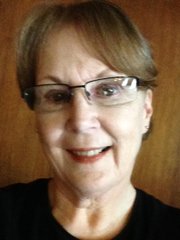 Lowell/Syringa — So here we are, just before Thanksgiving weekend, freezing cold, wearing our gloves and neck scarves, turkey thawing, potatoes peeled and pumpkin pie in the oven. Get out the fancy dishes, turn up the wood stove, pick out a tablecloth and shine the silver, it's time to give thanks.
The Lewiston Tribune had three recipes in the Home section for the holiday weekend — tofu mock turkey, Thai pumpkin custard and moca pecan pie. I think I'll pass on those nontraditional recipes and stick with the old favorites. Pumpkin pie, anyone?
The Lochsa River has ice along the edges up this far, and the geese are passing overhead and resting in the confluence. Lots of bald eagles spotted, what a glorious sight, enormous birds that seem to increase in numbers every year. Wild turkeys are still roaming around in big flocks, or whatever groups of birds on the ground are called, but in this economy, anything that even looks like a turkey better take shelter, the common phrase is, "meat's meat, a man's gotta eat!" Wild turkey on the rocks isn't bad either.
A big group of familiar folks from up on the prairie, Connie Saylor, Lloyd Johnson, the Richies, and Dawn and Mike from Salmon were up for this last weekend. They had their riding gear on, and pulling big long horse trailers heading up the Selway, not sure if they were hunting or just riding, or maybe breaking down their hunting camps. The cabins on either side of them had nice big fat deer hanging up on the front decks, and it's so cold the hunters who have had success didn't have to worry about the meat going bad. It was colder outside than in the walk-in coolers. Everyone took off for home on Monday.
Mr. Max Smith, will be 3 months old next week. Friends and family gathered last week for a celebration at Oscar's Restaurant in Grangeville enjoying each other's company, and to get together before the big holiday season when we all go our separate ways with such a diverse family. Included in the party were Max's parents, Marty and Dani Smith; grandparents, Craig Johnson, Mike and Marie Smith; great-grandparents, Archie and Linda Junes; aunt, Jessica Beman; aunt and uncle, Mike Jr., and Lara Smith; cousins, Martha, Luella, Ruth, Madeline, Elise, Kameryn; friends, Anne Dwelle and Bob Wakefield — it was a great get-together and a nice lunch. The girls by far outnumbered the boys! Max was a perfect angel, Miss Ruth, who's 7, said, "We don't have to go back to school after we eat, do we?"
I asked Miss Madeline what she was thankful for this week and she said, "Salami."