Wednesday, October 30, 2013
Lowell/Syringa — Not supposed to mention controversial megaloads, not supposed to mention the guy who bagged the biggest elk I've ever seen, not supposed to give away any secret fishing holes, and especially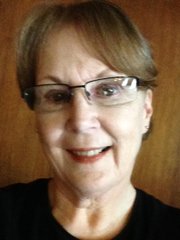 not supposed to mention who didn't get their elk. Not supposed to get too personal with the news. So what to write this cold, cold week in October just before Halloween?
It's cold, there is frost on the pumpkins so it's a good thing we are picking them to cut up for the big event. I have two owls and a blue jay who have been hanging around the back deck, they look sweet, but they are looking for some dead meat to eat. Looking out the window right now a big storm is approaching from the west, wind, snow, and dark of night, it will soon be a winter wonderland. All I'd like is for the power to stay on and the Internet stay up, so I can report this very urgent news each week, especially the stuff I'm not supposed to mention.
Sherry Nygaard finished out her season as head of Lochsa River Outfitters. She was glad, as always to get the last hunter off the mountain safely and with their game. No lights on at River Dance Lodge, so their season must be over as well.
I guess it's safe to say it's time to dig out the Thanksgiving recipes and either bag a turkey or buy one, get those pumpkins prepared for pie and mince your meat because the big day is here in less than a month. The words hunker down come to mind as winter's coming right after the little goblins come knocking at your door, and that's another secret, what is everyone going to be to trick or treat? You didn't hear it from me!
Note to self, the granddaughter quotes have been cut out of this news for the last two weeks, evidently not newsworthy. Marie, for future articles, omit this last paragraph, unless readers call or write otherwise and inflict sarcastic comments to editor and proof writers, and tell them that's the only reason they read the ICFP. Grandmother humor not appreciated and completely understood by this older lady reclusive writer, maybe too many years on the force, more important hunting and fishing news takes precedent.