Wednesday, October 30, 2013
Adult Halloween Events Set
WHITE BIRD — There will be a Halloween party at the Silver Dollar on Friday. Come dressed in your best costume and judging will take place around 10 p.m.
O.K. I've got the skinny on the Halloween happenings at Mac's Supper club, just in time. Yes, it will be three days of celebrating, my favorite holiday. On Thursday evening they will have a "Throw-back Photo Costume Contest." Bring in a photo of your best costume from the past. Judging will be at 9 p.m. They will also be serving spiced wine. You'll need to really dress up on Friday night though and costume judging will take place around 11 p.m. After the costume contest there is going to be pumpkin bowling! I can't wait to see that. Thursday, Friday and Saturday, every evening between 5 and 6 p.m., there will be a spooky happy hour with discount drinks. The first 10 people to order a drink on Saturday will receive $5 Mac's bucks. Sounds like there's going to be lots of fun at Mac's this weekend.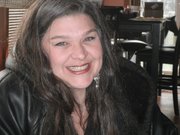 The Halloween party at the IOOF hall was another big hit. There were all kinds of spooks, heroes and princesses. Darla would like to say a great big thank you to all the volunteers who helped out. Thanks to the Rebekahs for the use of the hall and to all those who donated money. The costume contest winners were: Ages 0-4, 1. Zoe, 2. Carigan Robinson, 3. Emrie Brumley. Ages 5-8, 1. Camas Stone, 2. Loen Brumley, 3. Trace Chandler. Ages 9-12: 1. Emily Brown, 2. Angel Alonso, 3. Canyon Lowe. The pumpkin decorating winners were: Canyon Lowe, Emily Brown and Beverly Callihan. There was one more winner also. I'm sorry I don't know who it was. Everyone had a good time and thanks so much for all the goodies that made the cake walk a smashing success.
The first cribbage tournament of the season had a great turnout, which was rather surprising considering what a beautiful day it was Saturday. I was afraid everyone would be out playing in the sunshine. There were 18 players. Roy Powell got first place and Janice Ann won second.
Halloween is Thursday night. Drive safely and be on the lookout for ghosts and goblins to come knocking on your doors.
Books are arriving for the Beth Moore study hosted by Pleasant View Baptist Church. The study is entitled "When Godly People do Ungodly Things." Books are $13. Study is at 9:30 a.m. Saturdays at the PVBC parsonage. All ladies are welcome with or without a study book.
Happy Halloween and goodbye October 2013. What a beautiful one it was. Don't forget to turn your clocks back an hour on Sunday.
Happy birthday this week to: Dick Ashcraft, Michael Carlson, Tim Shultz, Cody Hargett, Nancy Dreher, Aunt Carolynn Jones, Connor Bunting, Chris Ray, Delsie Whinery, Scott Owens, Colten Pilant, Wes Burman, Andrew S. Kryns, Cassie Hart and Ann Clark.