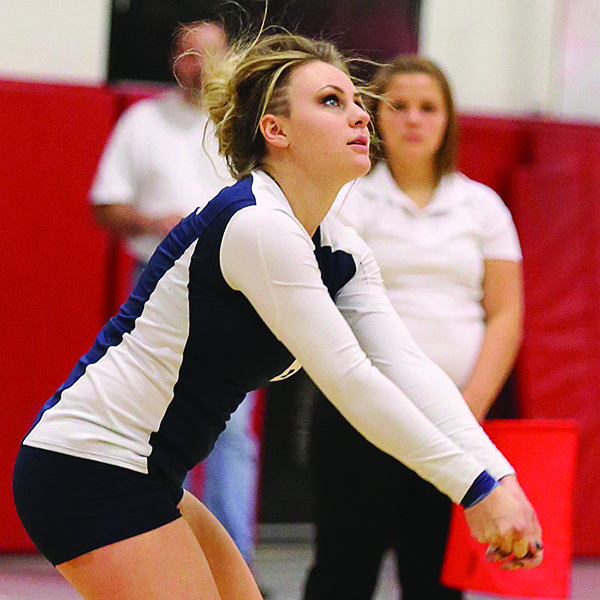 Wednesday, October 30, 2013
Troy — Grangeville's run at the 2A District II volleyball tournament had the surge and sway of an ocean during a perfect storm, which the Bulldogs weathered all the way to a fifth match in as many days.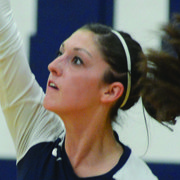 Despite finding themselves on the rocks early in the tournament finale last Saturday, Oct. 26, the Bulldogs were unsinkable again during their third straight loser-out match of the tournament — until Orofino summoned one last large wave in the fifth game. The Maniacs advanced to state with the win, (25-22, 25-12, 21-25, 23-25, 16-14).
"We had a great season, but it is always hard to lose that last match of the year," GHS coach Kelcey Edwards said. "The girls played their hearts out and should be proud of the season we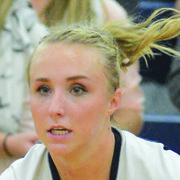 had."
Down by two games in the match, GHS needed to win three straight to advance — and nearly made it happen. After seizing the third and fourth to force the tournament's third tiebreaker between these teams, Grangeville opened up a 12-6 lead before Orofino stormed back to claim the district title.
Grangeville's run up to the showdown included a split with Orofino and a rematch with a St. Maries team the Bulldogs smoked (25-22, 17-25, 25-17, 25-16) during the first round on Oct. 22.
Sophomore Madison Brown had 14 kills and five blocks for the Bulldogs on opening night.
Orofino then topped Grangeville in five games (25-11, 23-25, 15-25, 25-18, 15-7) last Thursday night, Oct. 24, in Moscow. Faced with elimination, Grangeville bounced St. Maries (25-18, 25-17, 25-20) and rebounded against Orofino in another five-setter (25-15, 25-7, 15-25, 23-25, 15-10).
"The girls showed a lot of heart while coming back after the fourth game and winning the fifth game," Edwards said.
Grangeville's Chantel Key totaled 64 kills (3.7 per game) during the first four matches, and added 16 (5.3 per game) in the finale.
Brown totaled 27 blocks (1.2 per game) during the tournament. Senior setter Hannah Baker set up 167 assists (7.6 per game).
The last one "was a tough match," Edwards said. "We started a little slow, but we fought back after losing the first two games to win the next two games. We then had a substantial lead in the fifth and deciding game and could not hold on to win the match. It all came down to us not being able to return a serve well enough to run offense and get out of that rotation. Orofino served well all day and during the third and fourth games we passed better than we did in the three games we lost."
Grangeville finished with a 24-10 overall record.