Wednesday, September 18, 2013
Cottonwood — The Tri-Parish will have a potluck after 5 p.m. Mass on Saturday, Sept. 21. The Ferdinand Parish is celebrating the feast day of the Assumption, for which their parish is named, and it is also an after-harvest party for all three parishes. Come and thank God for a bountiful harvest. All are welcome.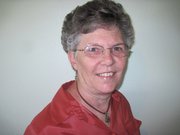 The High School Prairie Faith Formation youth will again be doing Christian service on Wednesdays throughout the school year. If you would like a visit or need some help with a project call Debbie at the Church office at 962-3214. We are great at raking leaves, putting up Christmas lights outside, whatever you may need help with. We would love to share our gift of service!
On Saturday, Oct.12, at noon, rain or shine — there will be Public Rosary Procession beginning at the Cottonwood City Park. The America Needs Fatima organization www.americanneedsfatima.org is the source of this campaign and sponsors public rosary rallies throughout America each year. The intent is to ask for God's mercy on our nation through the intercession of Our Lady of Fatima by praying the rosary. It should only take about an hour. Last year we had about 50-60 participants. If you have questions, call Max Nuxoll 507-1058 who has volunteered to be rosary rally captain.
The Cottonwood Knights of Columbus named Max Nuxoll as their knight of the month. Max was chosen because of his hard work and dedication to the KC's - Max works hard to help the Knights be successful in their organization and their parish/community projects.
High school youth — it's time to register for the 30-hour fast. It will take place in Keuterville on Oct. 12 and 13. Call Debbie at 553-5837, Amanda at 553-2246 or Kevin at 507-1100 for information. All proceeds will go to Catholic Relief Services and World Vision.
Happy retirement to Elmer and Irene Wessels who closed their honey business after 42 years. I hope you have time to enjoy yourselves now.
The kraut is in the crock for Bräts and Brew Fest. A lot of people think they don't like sauerkraut, but that is mostly because they haven't tasted the homemade version. Prizes for the auctions are starting to come in. It should be a great time. Don't miss it on Oct. 26!
Mystery Night, the fund-raiser for Summit Academy is coming up soon on Oct. 5 at the Greencreek Hall. Doors open at 5 p.m., live auction at 7 p.m. with raffle and silent auction to follow. This year the theme is "A Night at the Movies." Don't miss out on a chance to win $10,000! It is a fun, exciting night. They keep it very interesting.