Tuesday, September 24, 2013
Cottonwood — The Idaho County Republican Central Committee would like to invite anyone interested in learning how to manage their debts and control their finances to come to Dave Ramsey's Financial Peace University (FPU). FPU is a biblically based seminar on God's way of handling money. Learn how to budget your finances, get rid of debt, obtain financial peace and build wealth.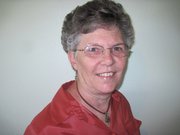 We will be holding a preview session on Thursday, Oct. 3, at 7 p.m. at Trinity Lutheran Church, 210 North Mill St., Grangeville. The first class will be held on Oct. 10, same time and place and will continue through Dec. 12 (no meeting on Thanksgiving). Cost for the membership kit is $93 per family and is a lifetime membership. Once enrolled, members can go through again at any location in the future.
The Spirit Center at the Monastery of St. Gertrude is inviting you to a Centering Prayer Retreat to be held Oct. 25-27, Friday 7:30 p.m. to Sunday 1:30 p.m. Experience a contemplative prayer form that has the potential to transform your spiritual life. To quote K.T. Jong, "It is only when we silent the blaring sounds of our daily existence that we can finally hear the whispers of truth that life reveals to us, as it stands knocking on the doorsteps of our hearts." For information contact the Spirituality Ministry Team at Spirit Center, 962-2000 or e-mail: retreats@stgertrudes.org.
St. Mary's Hospital is sponsoring a 5K and poker run on Oct. 2 at the elementary school parking lot. Registration is 6 p.m. and the race starts at 6:30 p.m. Proceeds for this event go toward the HOSA program. Registration forms will be at the front desk of the hospital or clinic. You may also contact Trina Geis at 962-3251 to register.
To mark Veterans Day 2013, Farm Bureau Insurance is sponsoring the "Veterans Day Essay Contest." The contest is open to children first through 12th grades with a family member who has served or is serving in the armed forces. The topic of the contest is "What My Family Member's Military Service Means to Me." The contest will be broken down into different age groups with prizes of $750, $500, or $250 in the different categories. For questions e-mail them to mmyers@idfbins.com.
Prairie Community Library has a new arrival and this time it isn't a book! It's a puppy holding a book donated by Dog Bark Park. Dennis Sullivan carved him from pine wood from Charlie Poxleitner's land on Cottonwood Butte. So he is no out-of-towner. He is sitting on a little stool and reading a book titled, "How to Teach Humans to do Tricks." He is very easy to care for - no rocking, no housebreaking, very quiet. He can even stay by himself when we are not there. He comes from a long line of dogs who think it is quite important to read. He is non-judgmental about how the child reads, just sits and listens. He comes from a long line of dogs who are all trying to teach kids the value of reading. Intermountain Therapy Animals has a program called R.E.A.D. which stands for Reading Educational Assistance Dogs. Dog Bark Park has donated other dog statues to this group which also uses real live dogs to help children with medical needs as well as reading skills. Dennis and Frances encourage everyone to read.