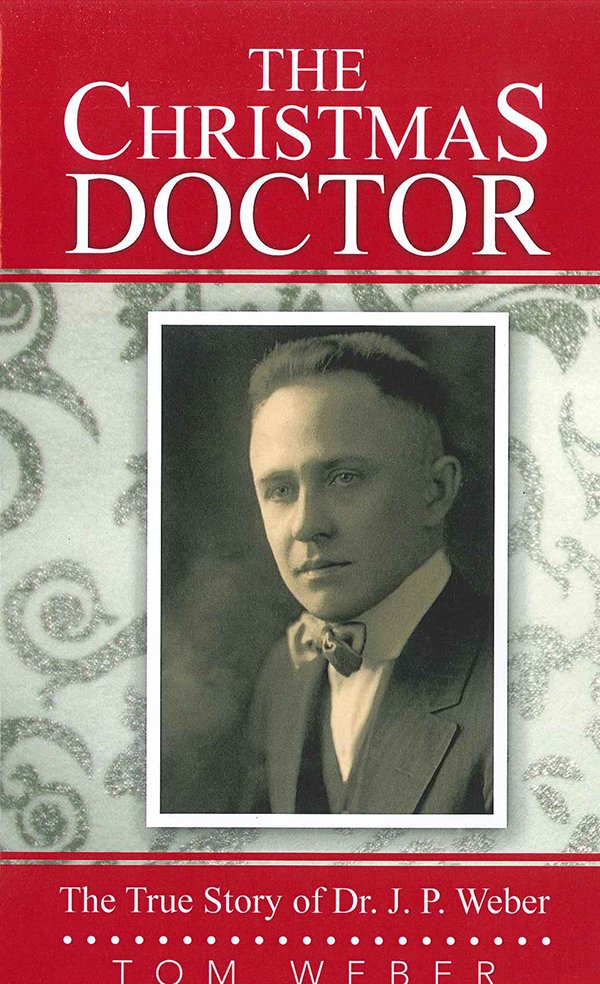 "My father died in 1976, and thereafter I felt a strong desire to gather the precious experiences of his life," said Tom Weber in the introduction to his book, "The Christmas Doctor: The True Story of Dr. J. P. Weber," published by AuthorHouse in 2013.
Dr. Weber spent years practicing in the Grangeville area and his son, Tom, writes about many of the stories he was told as a youngster. Dr. Weber was 58 when Tom was born.
Following are some excerpts from the book:
From the introduction, page xv:
I learned of very difficult trips made in wagons and sleds pulled by horses to remote parts of Idaho County to see patients. I saw some of the old roads he had driven his car over, narrow dirt roads that rounded the dizzy edges of high precipices, frightening roads he had traversed in under all weather conditions.
From chapter 5, page 38:
Dr. Weber drove to a town south of Grangeville early one spring to care for a sick man. Just as the patient was declared well and the doctor was getting ready to leave, the crank wall phone rang.
George, the father of Ruth Schafer, a girl of fourteen, was on the party line. The family lived at a farmhouse a few miles outside the town Dr. Weber was visiting.
Ruth had gone horseback riding that morning. There was thunder, and the horse reared up violently, throwing her from its back. She landed on a rusty pitchfork, which penetrated clear through her neck. George asked if Dr. Weber would come out immediately.
From chapter 6, Christmas Eve 1927, pages 51 and 52:
The car's heater was on full blast but the cold was winning. Snow-laden pine boughs hung down like giant claws.
People hurried along the road, clutching colorful packages. As the thirty-nine-year-old physician pulled up in front of the stables and stepped from his Chandler sedan, the hairs in his nostrils webbed into instant ice.
Muggs Bentley, a tall teenage boy with a sandy shock of hair combed across his forehead, had just returned to White Bird, Idaho, after visiting his sweetheart in the State of Washington. It was Saturday, Christmas Eve, 1927.
Muggs' burly, good-natured father, Ernest, saw the doctor approaching and said, "Son, I need to have you take Dr. Weber out to the Qualey ranch to see Mrs. Qualey." Marie Qualey had been coughing up blood and was terribly sick. The Qualeys were immigrants from Norway who struggled to make a living fashioning riding equipment such as saddles, bridles and spurs."
•
The above excerpts are but a small taste of the stories that follow as Dr. Weber – who said he "never turned down a call in 53 years of practicing medicine," – caringly travels through Idaho and beyond to care for patients.
Author Tom Weber was born in Boise in 1946. As a child he accompanied his father on many house calls. He now resides in Salt Lake City.
The Christmas Doctor is available through www.authorhouse.com and Amazon.com. Tom Weber can be reached at P.O. Box 1321, West Jordan, Utah 84084 or tomweber7@yahoo.com