Wednesday, April 16, 2014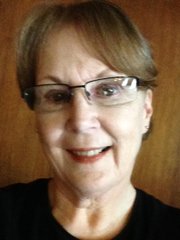 LOWELL/SYRINGA — "Don't tax him, don't tax me, tax the man behind the tree." That's always my motto in mid-April, sometimes it works, sometimes it doesn't.
The bear hunters didn't get their bear, they saw plenty, but not a shot at one. They said the weather was too warm, well would you look at that! There can never be too much sunshine this time of year.
Spring is in the air and boy is it nice. The grass is green, the river is rising, and even the daffodils that were planted by somebody else 40 years ago are comin' up here in Lowell.
Ray and Vicki Kimball were up on the Lochsa for the weekend, sort of a pre-put-in for his birthday celebration on Cinco de Mayo. They always come up with a big group of friends and take on the mighty whitewater with Three Rivers Rafting. They had a bright beautiful sunny day on Saturday, and we all enjoyed the pleasure of their company.
The MERMMS told me a handy hint for recycling. They have two guinea pigs that weigh more than their dogs, probably about five pounds each. Anyway, as a good way to dispose of junk mail, just throw it in with the guinea pigs. They chew it up, they dispose of it, and it's gone. Might think about that when you are trying to save our environment by cutting back on amounts of unnecessary waste. Then as the world turns you clean out the cage and throw that to the chickens, and you will sleep better knowing you did your best.
Miss Ruth Smith will be 8 years old on April 19. She is a brown-eyed brunette who is just about as good as it gets. Sweet, smart, beautiful and has a big heart, being in the middle of four girls she shines when she enters the room. At her party at the park in Kooskia, she will be the one with the smile as big as all outdoors. She's a joy to have as a granddaughter. Happy birthday, Ruth Smith.