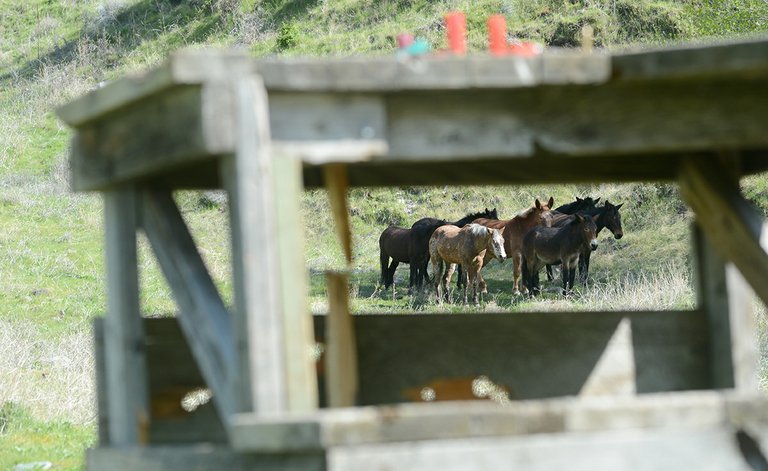 Wednesday, April 30, 2014
If the Riggins Gun Club — once a 32-member outfit — can't find more members, the area may misfire on a golden opportunity to establish a permanent hub for shooting sports: shotgunning trap or skeet, sighting in hunting rifles, or passing all the how-tos to the next generation.
At stake, according to Rodger Laughlin, one of the club's last two members, is a long-sought chance to acquire the shooting grounds north of Time Zone Bridge, two miles north of Riggins, which is presently owned by the federal Bureau of Land Management (BLM).
The Riggins Gun Club has sought ownership of the 39-acre site since it was forced out of Pollock; since 2010, the Idaho County Commission and the BLM Cottonwood Field Office have worked to make that happen. The idea won bipartisan support back when Democrats Jim Rehder and Walt Minnick held office. Assuming the plan passes muster in Washington D.C., the BLM will deed the land to Idaho County "and the Idaho County Commissioners will then deed the land to the Salmon River Gun Club as soon as this fall," Norm Klobetanz of Riggins-based e-zine Rivers and Mountains reported after talking to Laughlin earlier this month.
But without new members stepping up to succeed Laughlin and his wife, Terry, the plan may stall. Taking possession would mean taking responsibility to keep up the club and the site, which currently hosts a group of pack mules, a couple of battered and broken shooting benches, a shot-up and near-full trash can, a whole lot of shattered clays and spent shells and a bit of litter.
Laughlin has offered to train new members how to run the club, but said "we're not prepared to take possession of the property," Laughlin said. "As it stands right now, everybody has quit or is gone."
Prospective members contact Rodger Laughlin at 628-3140.