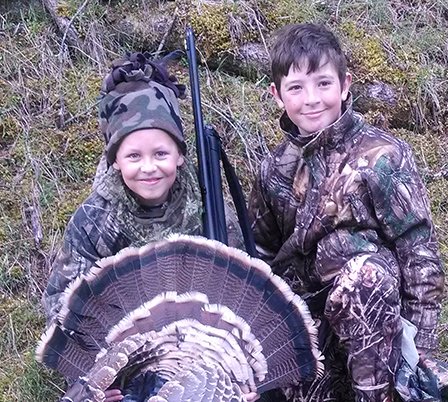 Wednesday, April 30, 2014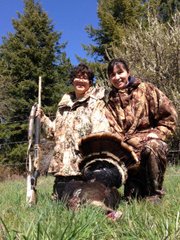 Matt Blackmer, son of Jeff and Sharon Blackmer of Grangeville, harvested his long beard this spring. He is pictured (far left) with best friend Reece Wimer.
Montesir Samaha of Boise harvested his first gobbler last week on land secured by the local National Wild Turkey Federation committee. Also pictured is his mom.
Contributed photos
John Warford of NWTF