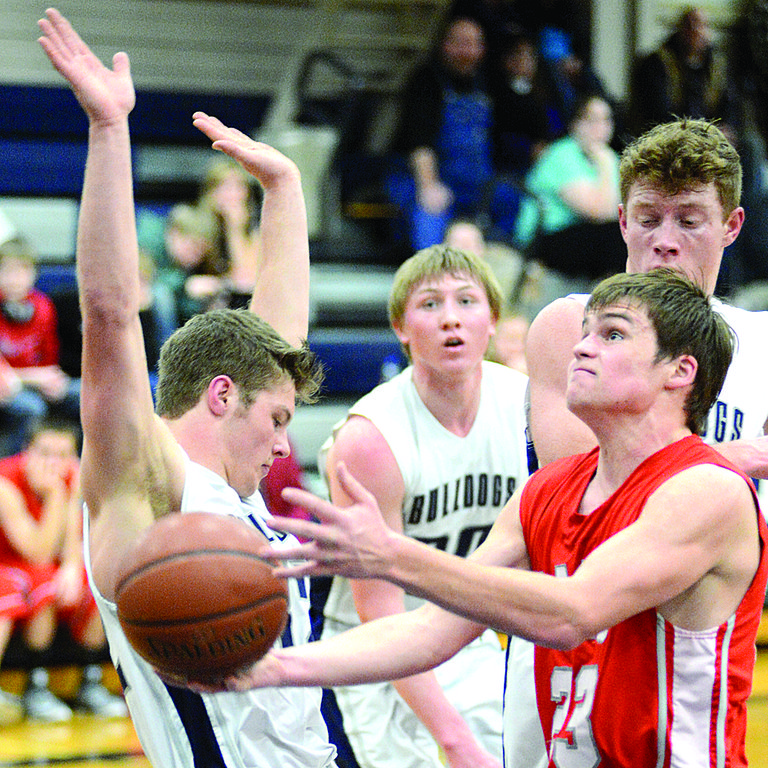 Wednesday, February 5, 2014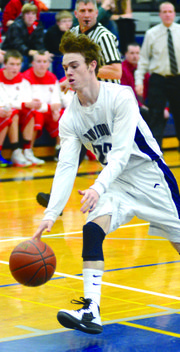 GRANGEVILLE — When Garrett Kennedy with a point blank jumper finished a nifty tic-tac-toe passing play that began with a Bulldogs defensive rebound and covered the entire length of the court in the blink of an eye, Clearwater Valley called an early timeout, already facing a 17-4 deficit to a Grangeville boys team playing in near-peak form. GHS went on to wipe out CV by a 61-32 final last Monday night, Jan. 3, the competition effectively ended on that play, which began with Michael Wilson taking off as a teammate nabbed the rebound, which he passed to Austin Parks, who fired it ahead to Wilson, who made a tough catch, then pivoted and zipped it to Kennedy for a layup.
Grangeville scored eight straight points to increase an early 3-2 lead to 11-2, then, after CV scored, broke a 6-0 run that included multiple baskets by Kennedy including the dagger layup.