Wednesday, February 26, 2014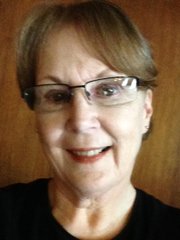 LOWELL/SYRINGA — So this morning I got up to no Internet, no news because no TV, the telephone is out, and even my coffeemaker didn't work, my truck is buried in snow (slash slush), my boots are still wet from yesterday's digging out, and I can't find my cat. Highway 12 is closed again due to landslides, and the guy plowed the Selway road about 7 a.m. We do have electricity, thank goodness, and the school bus showed up at exactly the right time, so life goes on in Lowell.
So now at 10 a.m. we have Internet, phone, and TV, and the phone is ringing off the hook for whitewater rafting, let the fun begin!
No church socials were held this week, no meetings of any kind, we didn't have any famous guests, and even the health inspector didn't show up. This time of the year I even miss the salesmen and delivery men!
When the Internet finally booted up I got a Facebook message from downriver friends, first, Mary Parks, her house was clean, she finished her laundry, she got on the Internet and was having a cinnamon bun and an Espresso while doing her taxes and was looking out at the deer finally finding some green grass; Lorraine Smith was preparing for the next Garden Club meeting, she was enjoying hearing from her daughter, Sarah, and all her grandchildren while planning her spring projects. Becky Allen-Brotnov had a full report of the weekend activities and Highway 12, as well as an updated weather report. All three of the above ladies are so positive and such great Facebook friends that it's the stuff dreams are made of. Along with my two daughters-in-law, Lara Smith and Dani Smith, you would think some of it would rub off on this ace reporter.
But no, here I sit complaining about the paperwork stacked up on my desk, as well as the fact that I probably gained five pounds this weekend with all the junk I ate late at night, and to top it off I have a cold sore right in the middle of my top lip!
During the weekend I had a visit from Miss Maddie. She said, "Gramma, something's in your coffee cup," I answered, "Honey, I'm having tea, and that's a tea bag.," She said, "well you better get it out of your coffee, 'cause it's goin' to wreck it."