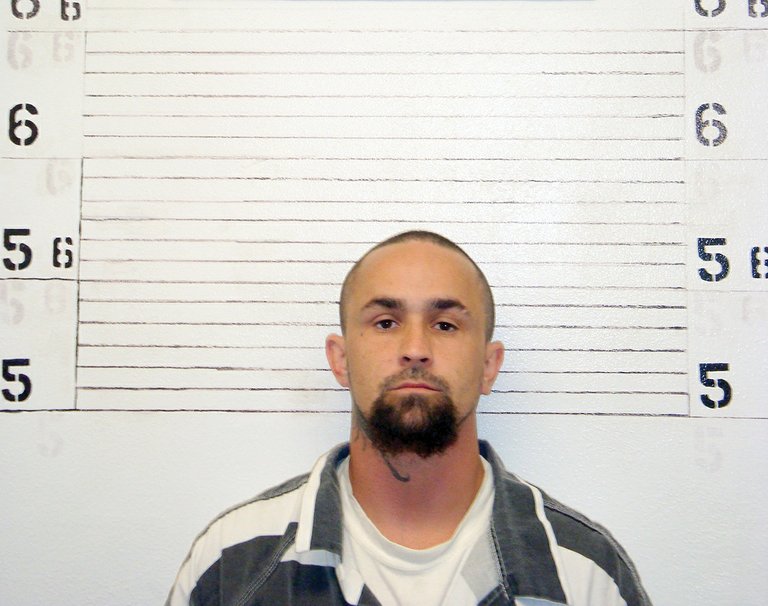 Wednesday, January 8, 2014
GRANGEVILLE – Daniel L. Clay of Cottonwood will serve the next several years in prison for his part in last summer's armed robbery of a Grangeville gas station.
At his sentencing in District Court on Monday, Jan. 6, Clay, 33, was ordered to serve a minimum of five years and a maximum of 12 with the Idaho Department of Correction, and to pay $767 in restitution to station owner Raj Chahal.
Clay's alleged accomplice in the robbery, Savanah A. Poxleitner, 20, of Cottonwood, is out on bond, awaiting her scheduled April 23 jury trial.
The pair was charged in the June 20, 2013, robbery of the Exxon Food and Fuel Stop in Grangeville. Clay entered the facility — dressed in baggy sweats and wearing a full head mask and blue surgical gloves — displayed a handgun in his waistband to the clerk and demanded cash. He left the scene, meeting up with a vehicle alleged to have been driven by Poxleitner, and the pair fled the scene. Both were identified the following day in Kamiah and arrested.
The seriousness of Clay's crime was taken into account at sentencing, according to Idaho County Prosecutor Kirk MacGregor, such as the preparations taken in the clothing and mask, and also the demonstration to the clerk that he had a firearm: "Clearly he wanted her to see it," he said. MacGregor said the case showed the robbery was well planned and thought out. Poxleitner had argued he didn't remember what happened at the time of the robbery due to being under the influence of alcohol and also drugs, including Xanax and hashish.
"In my opinion, the judge didn't buy that," MacGregor said.
Another element of concern was "the potential for violence was very high," he said, with how the clerk could have responded in the situation, and the danger this placed Clay's alleged accomplice, Poxleitner, in, who was three-months pregnant at the time. The biggest impact was to the 19-year-old clerk who was confronted by Clay with the gun.
"She was scared," MacGregor said. "And she's still having problems dealing with it."
District Judge Michael Griffin presided in the case. Clay was represented by public defender Chris Lamont.