Wednesday, January 15, 2014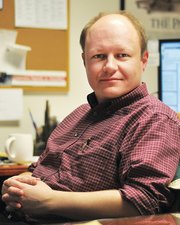 It's those teenagers and their gadgets, texting and talking on the phone while driving, that is the problem. Public perception on this hazard is such that there has been support to legislate prohibitions on this activity for novice drivers ages 18 and younger.
Except that the perception of severity looks to not necessarily match the reality.
Results from an AAA Foundation for Traffic Safety study released in December show research that the highest percentage of those most likely to engage in risky texting and talking behind-the-wheel activities is in the age 25 to 39 category.
The survey showed 82 percent in that age group reported using a phone while driving in the past month. Of the six age brackets, those 19 to 24 and 40-59 were at 72 percent, followed by much-demeaned teens (16-18) at 58 percent. For those texting or e-mailing while driving, numbers were 45 percent (25-39), 42 percent (19-24) and then 31 percent (16-18).
One study does not close the case on this issue, nor does it absolve the fact that more than half of those teens surveyed engage in texting while driving. However, it is interesting to see the data show teens are more responsible than they are given credit for, especially in comparison to their supposedly wiser and more experienced elders.
It is also a dark commentary on how policy making can be driven by misconceptions, and unfairly helped along the legislative process as the group it would affect – ages 16-18 – are mostly politically disenfranchised.