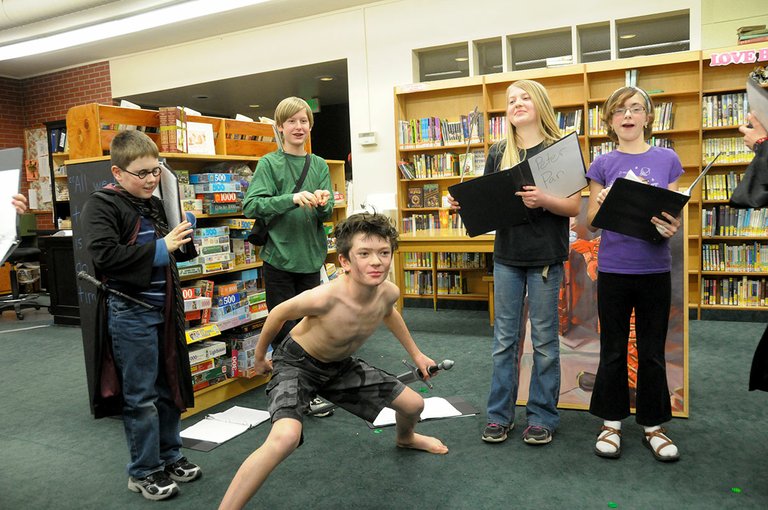 Wednesday, January 22, 2014
GRANGEVILLE – What do villains, magical beings, fighters, a meowing cat and ugly stepsisters all have in common? They all come together to make for an interactive drama.
Grangeville Centennial Library's Reader Theater will present "The Book" Saturday, Jan. 25, 2 p.m., at Blue Fox Theater. Cost is $1 per person.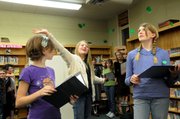 "This is a great way to promote literacy and allow for a chance to dip into drama as well as enhance public speaking and presentation skills," explained librarian Becky Hosman, who wrote the play.
The play brings together two friends in a library who pull books from shelves to realize literary characters from all genres have come to life.
The group started as part of the summer reading program and includes kids from elementary, middle and high school in public, private and home-schooled settings.
"I think this is an amazing program, everyone is doing a good job and Becky is great at organizing us," said Grangeville Elementary Middle School participant Kara Sanders.
Currently, 15 kids participate in the program. This is the theater's second performance; after the Jan. 25 presentation the group will resume for the summer and additional students are invited to join. Call Hosman at 983-0951 for details.
Money earned from performances goes toward props, scripts and a party afterwards.