Wednesday, January 22, 2014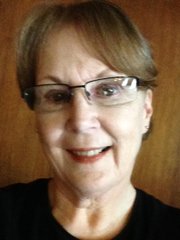 LOWELL/SYRINGA — Written on my iPod from Lewiston because of a family emergency. I never thought in a million years I'd be typing with my thumbs and making reservations for the resort 100 miles away from Lowell. It's like living on the moon!
Two big news items: The Seahawks won, by the skin of their teeth. Whew, otherwise there would be no joy in Mudville, I mean Lowell, this next coming Super Bowl Sunday. Secondly, Marie Smith, ace reporter, turned 69-years-old, remember 012345! Last year I got a card from Lorraine Smith that sang "I Will Survive." It still works so I guess if I can survive 68, I can survive 69! No need to send a card this year, Lorraine, this one works just fine! Just like the rest of me.
Miss Martha was helping with my iPod; I was getting frustrated and she said, "Just take it one step at a time Gramma!"