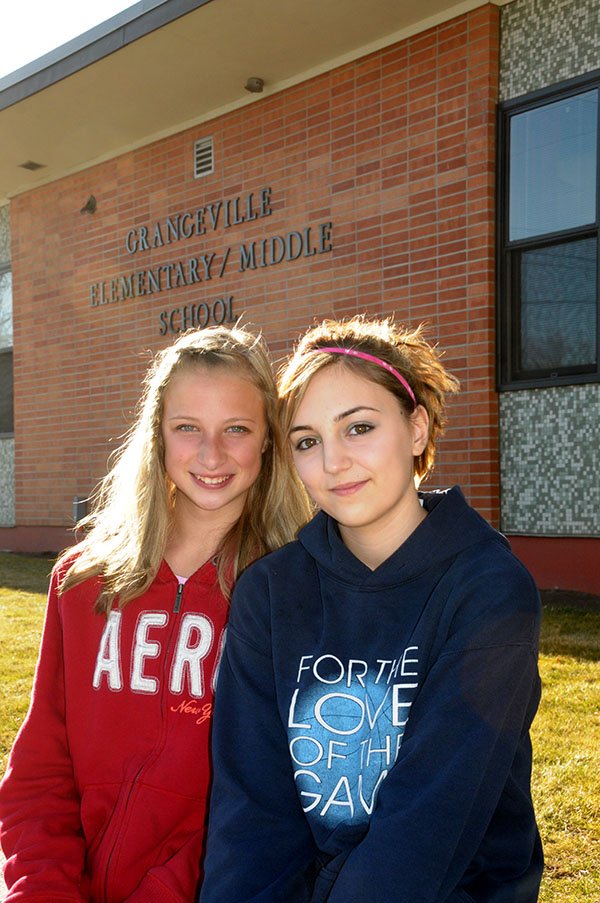 Wednesday, January 29, 2014
GRANGEVILLE — "I just wanted to do something to help someone," said seventh grader Madison Adams.
Adams felt the urge to help when she heard about the AIDS epidemic in her science class.
"I thought about doing something to help people with AIDS, but I also wanted to do something I knew would help people here in Grangeville," Adams said.
She employed the help of her classmate, Bella Klapprich, and the two held a penny drive at Grangeville Elementary Middle School prior to Christmas.
"My mom thought it was great to do something — better than sit around and watch TV," smiled Klapprich. "And it's a good way to help people."
A good way, indeed, said JoAnne Smith who helps with the CRC and additional programs at Syringa Hospital.
"I actually had cancer myself last year," Smith told the girls, choking back tears. "I cannot tell you how much this means to the people who cannot afford to get to their treatments. This will help them with gas and other travel expenses."
In all, the girls and their classmates at GEMS raised $426.
"I think it went pretty well and I would definitely do something like this again," Adams said. "We know a lot of people who have had cancer so this feels good to help them."
Adams is the daughter of Heather Adams and Chris Adams and Klapprich is the daughter of Bilejo and Melissa Klapprich.