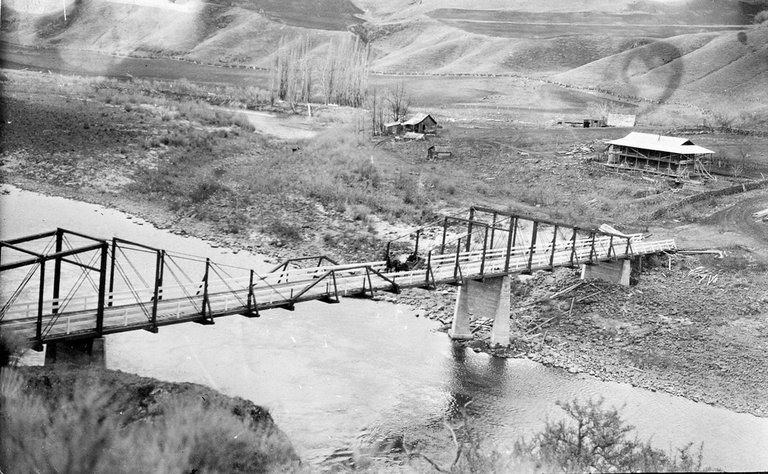 10 YEARS AGO
JULY 9, 2004
•The Friends of the Elk City Wagon Road recently announced Ivan Hendren, 83, of Kooskia, will be the grand marshal for the Elk City Wagon Road Days grand parade in Clearwater, July 17.
20 YEARS AGO
JULY 6, 1994
•Anna Cool has been involved with swim team since her mother enrolled her as a 7-year-old. This year she dives into the pool as coach of the Grangeville swim team.
30 YEARS AGO
JULY 4, 1984
•Doug Carver of Grangeville was first-place finisher in the IB&T Jumper Run held Saturday at the Idaho County Airport. Carver finished with a time of 31 minutes, 54 seconds, while Jay Lane finished second with a 32 minutes, 14 seconds time. Paula Parsell of Kamiah was first-place woman to finish with a time of 35 minutes, 16 seconds.
40 YEARS AGO
JULY 10, 1974
•We have handed a good deal of praise to the Border Days directors for their efforts in presenting the annual Border Days show, and it was well-deserved, but we feel there is one group who contributes a great deal to the annual celebration and not enough credit is ever given for their efforts:This group is the Border Days Cowboy Band.
50 YEARS AGO
JULY 9, 1964
•A roadhouse in the Maggie Bend area two miles east of Kooskia and between the Lewis & Clark Highway and the Clearwater River was closed Friday with the serving by Sheriff Gene Fuzzell of a temporary writ of injunction.
The prosecutor said: "From the evidence we have, they were operating a house of prostitution."
60 YEARS AGO
JULY 8, 1954
•The float of the pioneer Alexander Freidenrich Store, which is celebrating its 75th anniversary this year, was unanimously selected by the judges as first-place winner in the Border Days parades.
70 YEARS AGO
JULY 1944
•Approval by a local public health officer or secretary of a county medical society will be necessary to secure a prescription for heavy cream. This is a war food order. The sale of cream containing more than 19 percent butterfat is prohibited.
80 YEARS AGO
JULY 5, 1934
•Attendance at the annual Border Days celebration was recorded at 6,000 persons. Bus Tippits won first money.
•John Wagner, 6, son of Mr. and Mrs. Al. J. Wagner, was rushed to the hospital in Cottonwood after having been severely bitten by a police dog. All efforts will be made to see that no big ugly scar is left to mar the handsome little face.
90 YEARS AGO
JULY 10, 1924
•The North and South highway was dedicated with appropriate ceremonies last Wednesday afternoon on the courthouse lawn with Gov. C.C. Moore and other high officials and prominent personages present. A copper box containing newspaper clippings and dedicatory documents was sealed in a concrete monument erected on the courthouse lawn.
100 YEARS AGO
JULY 9, 1914
•The members of the Arion Male Chorus and their families and friends chartered special conveyances and spent the Fourth at the Nurss Grove south of town. Allie Campbell attended to the hauling of picnickers to the grove.
110 YEARS AGO
JULY 7, 1904
•Residents of White Bird and numerous visitors at the Fourth celebration were panic stricken when a report reached the town that a cloudburst had struck in one of the draws near town. The people took to high ground. The cloudburst took place near Lee Smith's place on the hillside and the only damage occurred there. A wall of water 15 feet high struck some of his buildings and wrecked them.
120 YEARS AGO
JULY 6, 1894
•Leave orders at Magees for ice cream.
•The debt of the United States per capita is $295.72.