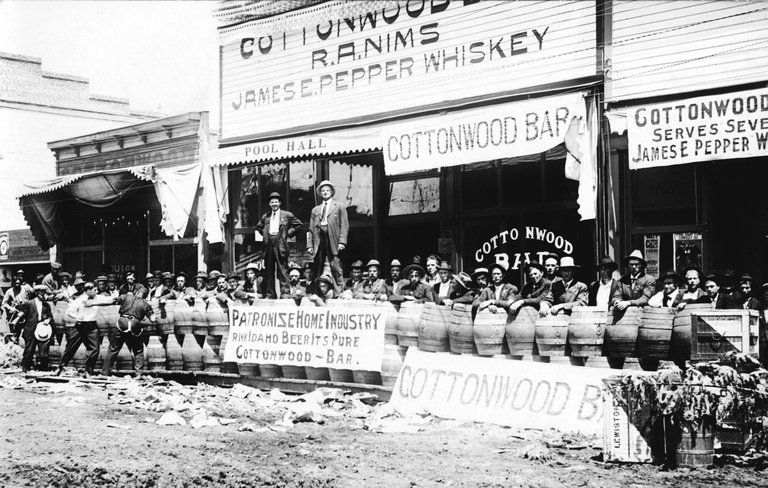 10 YEARS AGO
JULY 14, 2004
•U.S. Army Sergeant Michael B. Meinen was awarded the Bronze Star Medal with "Valor" device on June 14 of this year.
•Three local women, Borg Hendrickson of Kooskia, Jeanne Sellers and Marty Horner of Cottonwood are finalists in the Pacific Northwest Quilt Fest set for Aug. 13-15, at the Seattle Center Exhibition Hall in Seattle, Wash.
20 YEARS AGO
JULY 13, 1994
•The Idaho County Historical Society is sponsoring the first annual Pioneer Day in Grangeville on July 23.
30 YEARS AGO
JULY 11, 1984
•WHITE BIRD – White Bird Days was held on June 16-17 and it went over very well.
People home for White Bird Days were Larry Suhr from Nevada, visiting his sister, Joyce Vavra, Smiley Lindsey from Anchorage, Alaska, Alicebelle McCallum's son, George McCallum, also from Alaska. Dee Dee Allen was down from Seattle visiting her family with Shawnean, Debbie, Macy and Mark.
40 YEARS AGO
JULY 17, 1974
•Rev. William A. Kaschmitter, M.M., a Maryknoll missionary whose hometown is Cottonwood, celebrated the 50th anniversary of his ordination to the priesthood, June 15.
50 YEARS AGO
JULY 16, 1964
•There have been 11 fires on the Nez Perce National Forest to date. All firejumpers to be stationed in Grangeville are now in their Idaho County airport quarters.
60 YEARS AGO
JULY 15, 1954
•Three major schools in Idaho County may be condemned by Aug. 9 because conditions prevailing a year ago have not been corrected. Inspectors said, "It is useless to reinspect schools in Grangeville, Kooskia and Stites unless you intend to take some action."
70 YEARS AGO
JULY 13, 1944
•Mayor Al J. Wagner reports there is entirely too much malicious breaking of windows in Grangeville.
80 YEARS AGO
JULY 16, 1934
•"Pap" Jarvis purchased himself a Ford this week and now becomes a motor enthusiast.
•Sunday was the hottest day to be recorded in several years, the thermometer registering 95 degrees. In 1907, 99 degrees was recorded.
90 YEARS AGO
JULY 17, 1924
•Derril Rupe, 6, son of Loyd Rupe , in the Harpster section, has been declared the boy fisherman of the state. The young lad recently caught 40 trout unassisted, in Meadow Creek.
100 YEARS AGO
JULY 16, 1914
•Seated in a big six-cylinder car driven by a hired chauffeur and accompanied by a prosperous looking secretary, Governor Gooding, aspirant for senatorial honors, arrived in Grangeville, the advance agent of the howlers. The governor, if he wants to be any kind of a success, should dispose of that car, rotund secretary, go out of the sheep business and affect a more humble appearance.
110 YEARS AGO
JULY 14, 1904
•The pest houses in the northeastern part of the city caught fire Saturday night and again on Monday, with origins of the fires still unknown.
120 YEARS AGO
JULY 13, 1894
•Evan Evans has been down with bilious fever, but will be out again next week. Mrs. Evans is also prostrated by overmuch watching.
•A cyclone swept through Elk City. Acres of land were laid bare of pines; hail stones the size of walnuts and to the depth of five inches, covered the land.
•Denver, started a year and a half ago, is a bustling town of 200. A saw and planning mill and a sash and door factory are kept constantly running to meet the demands for lumber and building material. There are two good hotels, a well-stocked livery stable and a weekly newspaper, The Denver Tribune.