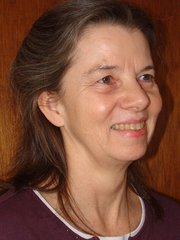 ELK CITY — The VFW Ladies Auxiliary and the Elk City Volunteer Fire Department wish to belatedly thank all of the people who attended the giant taco feed and/or gave donations. It is deeply appreciated. They realized $1,189 from the feed and donations of $635 from other sources. Remember, the Elk City Volunteer Fire Dept. will have a food stand on Main Street during Elk City Days. Come by and say hi and support this valuable service.
Elk City Days celebration wouldn't be complete without the parade. So get your creative minds and hearts working to make this the best parade ever on Saturday, Aug. 9. Sign-up is at 10 a.m. with the parade starting at 11 a.m.
Correction. The Quilt Club's location for their display during Elk City Days will be on Main Street at LaMar Johnson's place instead of the Community Church.
Birthdays: Dan Smith, Walt Smith, Joel Denham, Josiah Montgomery.