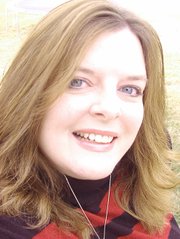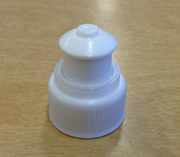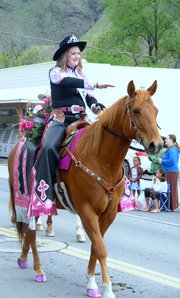 Do you have an event going on during Border Days? This includes reunions, special church services, concerts, fund-raisers, programs and more. The Free Press is collecting all that information right now. Get it in before it's too late to include in the special Border Days section and the Free Press. Send information to me at lpalmer@idahocountyfreepress.com or call me at 983-1200. You can also send info to me c/o PO Box 690. We don't want to miss your event so right now, while you're thinking about it, get it in!
•
Kamiah Chamber of Commerce will host its general meeting Wednesday, June 4, at the Welcome Center (Chamber Building). This starts at 6:30 p.m. with a potluck dinner and the meeting at 7 p.m.
•
During the week of June 16–20, Nezperce teacher and Grangeville resident Lisa Dreadfulwater will be in Lewiston presenting a session to teachers at an iSTEM conference which involves integrating science, technology, math, and engineering. She is in need of this type of lid (pictured) which can be found on dish soap and water/beverage containers. Even if you just have one or two she would greatly appreciate you saving them for her because she has to make up several kits and would rather reduce by reusing. She would be happy to stop by and pick them up or you can give her a call at 983-8361.
•
Grangeville's second annual Community Wide Yard Sale and barbecue are set for Saturday, June 21.
Donations for Camas Prairie Preschool can be dropped off at the school, corner of Myrtle and Main streets, anytime between now and June 21.
Call Heather Newson at 983-0502 to have a sale placed on the map for $10 and for non-profit organizations, $5.
•
The owners of Dale's Rescue Towing have been experiencing some family medical issues. Know they are completing local tows and appreciate all the concern and support. Thanks for being patient and don't forget about them! Call 983-0671 with questions.
•
Smith Drywall is still up and running! Randy Smith retired but the business is still in the capable hands of his son, Craig. For details call 983-5561.
•
A host of local girls did very well at Shirley's Dance Studio dance competition 2014 on Saturday and Sunday, May 31 and June 1. I'll have that information ready for next week's paper, so be looking!
•
Silver medal Olympian (skeleton) Noelle Pikus-Pace will be in Grangeville this summer and has agreed to speak to the community on Monday, July 21, in the Grangeville City Park starting at 6:30 p.m. Pace has been a motivational speaker all over the country for several years but since winning her medal at the Olympics this year she has had hundreds of requests and has even been commissioned to write a book. Mark your calendar for the 21st. Contact her brother, Dr. Jared, or Jodi Pikus for details at 962-2382.
•
Lewis-Clark State College Grangeville Outreach has a variety of classes set for the summer.
Quickbooks 2013 will be instructed by Janice Golli Thursday, June 26, 9 a.m. to 4 p.m., at the center. Cost is $80.
Splash! Snorkeling and Scuba Diving is set for Saturday and Sunday, June 28-19, 5:15-7:15 p.m., at the Grangeville pool and will be instructed by Bob and Lonnie Barreiros. Cost is $42.
Excel Beginning is set for July 17, 8:30 a.m. to 2:30 p.m., at the center and will be instructed by Jill Devereaux.
To register call coordinator Carla Nuxoll Wilkins at 983-2164 or e-mail cnwilkins@lcsc.edu.