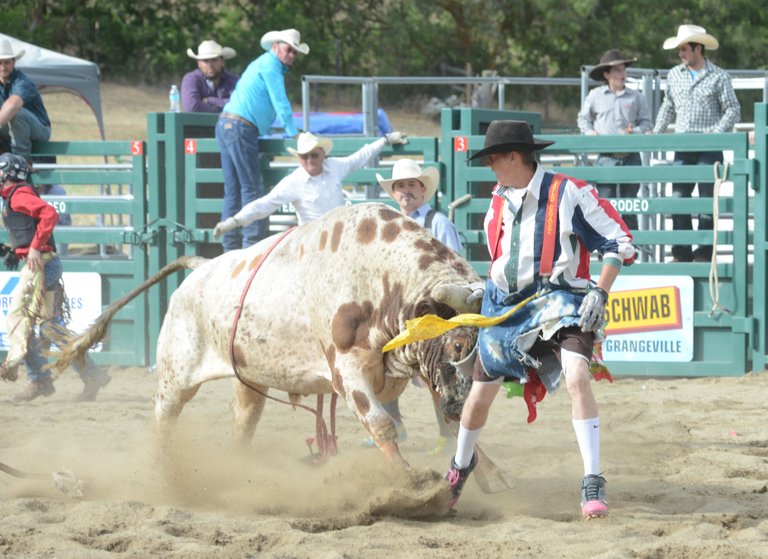 WHITE BIRD — Superior.
That's one word for the rough stock that ran the cowboys ragged at the 25th Annual White Bird Rodeo held last Friday and Saturday, June 13-14.
Dakota Rice completed the only qualified bull ride and won more than $1,150 including ground money.
Not a single steer wrestler took his steer to ground.
Bucking horse rider Adam Waite and Derral Thomas qualified on their respective bareback rides, with about $430 to Waite for first place.
Matt Nauman won $420 in tiedown roping.
The anniversary event's second-largest payout went to the women: barrel racer Sammi Jo Rosti won more than $550.
Lindsay Parkins won $342 in the breakaway roping.
Among the locals, Doug Boggan won the header's share of the team roping title with Kevin Botts heeling.
James Boggan and Doug Boggan together placed second in the pro team roping; James Boggan caught the winning heels for header JW Rose.
In youth barrels, Colby Canaday won, Sammi Dunn placed second, Morgan Washington placed third and Charmayne Briggs placed fourth.
Clay Marek placed third in the boys steer riding, with Bonner Paridas first and Vince Craig second.
Ross O'Sullivan was named all-around cowboy.