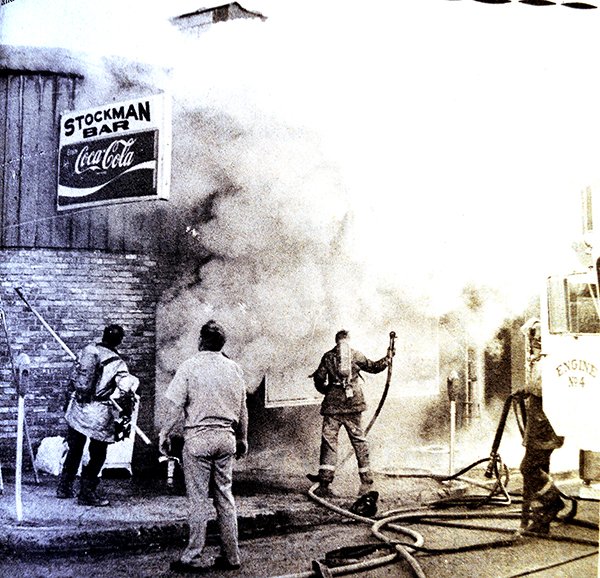 10 YEARS AGO
MARCH 3, 2004
•Blue Fox Theatre will get "The Passion of the Christ" movie soon according to Poof Wagner. The Wagners have had a lot of calls on the subject.
•WHITE BIRD – The 15th annual White Bird Rodeo will be moving to new permanent ground. The BLM offered a lease on the Poyner Place near Twin Bridges.
20 YEARS AGO
MARCH 3, 1994
•Ten-year-old Rachel Lewis of Kamiah has been selected as a contestant for the "Where in the World is Carmen Sandiego?" road show to take place in Coeur d'Alene. Also selected was Lee Spencer, 10, of Grangeville, who will serve as an "informant" during the show.
30 YEARS AGO
MARCH 7, 1984
•Jennifer Wagner of Grangeville will be playing basketball for North Idaho College in the U.S. championships in Mississippi.
Jennifer has been starting on the NIC team all year. A freshman, Jennifer started on the team, which won the regional basketball championship in Coeur d'Alene recently. In addition, Jennifer was named to the first team of the tournament and to the second team in the region.
40 YEARS AGO
MARCH 6, 1974
•CLEARWATER – Mr. and Mrs. Almon Manes received a letter in the mail from Quito, Ecuador – all in Spanish. Due to their lack in that language they took it to a Spanish speaking exchange student Kathy Keim at Kooskia for translation.
The letter stated they owed the airport in Quito a landing fee for their landing there in December. The plane, a DC-6, bore the same numbers that are on the plane wings that have been stored in Manes' attic for the last 10 years. There's a mistake somewhere.
50 YEARS AGO
MARCH 5, 1964
•More than 5,000 persons in Idaho County took polio shots in clinics set up in several communities.
60 YEARS AGO
MARCH 4, 1954
•Two persons were arrested and each fined $15 for driving over a fire hose at the scene of a fire.
70 YEARS AGO
MARCH 2, 1944
•Supply of whiskey at the liquor store was completely gone Friday. The whiskey shortage will probably continue for the balance of the year, state officials said. Some Mexican whiskey will be available. Distillers are now making industrial alcohol.
80 YEARS AGO
MARCH 8, 1934
•Grangeville post of the American Legion and Legion Auxiliary announce the opening of the new dance hall upstairs in the Legion Community Hall. The dance floor is 51 by 60 feet. There is also a 14 by 50 ft. gallery, ladies restroom, sitting room, ticket booth, musicians' alcove and closets. The building is the former county courthouse.
90 YEARS AGO
MARCH 6, 1924
•Macadamizing of the principal streets in Grangeville, to the extent of $15,000, will be started next week.
100 YEARS AGO
MARCH 5, 1914
•Allen McLean, a young man who grew up in Grangeville and who was one of the popular young men of the city, has accepted a position as manager of a new stationery store in Great Falls.
110 YEARS AGO
MARCH 3, 1904
•Camas Prairie received 54 inches of heavy snow during February. The temperature was unusually high ranging from 54 to 8 degrees above which caused the snow to melt rapidly.
120 YEARS AGO
MARCH 2, 1894
•Last Saturday night at Denver, Fred Wyatt unfortunately fell on an old Oliver plow in front of Mr. Cooper's place of business. Fred went in to give Mr. Cooper a blessing, but before he left he bought a $40 sled.
•Big Jim, the China roustabout, who had been a resident of this county for about 28 years, and probably could consume more whiskey than any man who was ever in this country, died the other day at the hospital in Lewiston.