Wednesday, March 12, 2014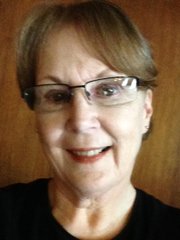 LOWELL/SYRINGA — Here's the news, short and sweet. Three Rivers Rafting had the first boat on the Lochsa in 2014, Liam O'Neil was out and about after the highway opened for a few hours. He wanted to get the dust off of the boats and try out the river first, and with all the rain it was at two-and-one-half feet at the Lowell Bridge Gauge. He ran into Jason Shreder and some friends kayaking (no boats). Jason is the new owner of Bear Paw Expeditions just purchased recently from Justin Walsh. Liam is heading out in a few days to go on a Grand Canyon run before the big Lochsa, Selway season.
Idaho Department of Fish and Game went back to Nampa after installing their big fish trap. They'll be back next week. Cook and Sons left for White Bird after finishing their new bridge in the worst possible weather conditions in the history of mankind. They are coming back too, but not for a few weeks. Really nice crew, both of the above, and don't require any special services which is good because there aren't any out here in the sticks.
My brother, from Kamiah, turned 71 on March 8 — happy birthday to Clint Engledow! He's skinny but he still weighs more than I do, thank goodness. If he'd call his sister once in a while she wouldn't put his age and weight in the paper, but then that's the power of the press.
Here is my favorite St. Patrick's Day old Gaelic blessing:
May those who love us, love us
And those that don't love us
May God turn their hearts
And if He doesn't turn their hearts
May He turn their ankles
So we'll know them by their limping
A big bash will be held in Nezperce for two of my favorite good guys, Steve Bateman and Pat Barnett. We, here in Lowell, can't make it to the party, so we will have our own party without them here at the resort. Happy birthday to you two BFF!
Right after St. Pat's day is Miss Luella Marie Smith's 10th birthday. There will be cake which she'll probably make herself; she's the baker of the family. There will be presents, there will be a sleepover with friends and pillow fights, and all the great stuff that 10-year-old girls love.
Miss Ella is daughter #2 of the four Smith sisters. We call her Ella in honor of the MERMMS, otherwise if we used her proper name, Luella, it would be MLRMMS which doesn't spell anything. She is the artist, the sweetest, and the quietest of all the sisters. She is happy in her own skin, very respectful, very gentle and loving especially with little Mr. Max. Ella doesn't require any special attention, she makes her own fun.
Happy birthday dear Miss Ella. I have a two-page list of things she needs and things she'd like including an alarm clock, cupcake papers, cooking ingredients, kitty litter, hooks for clothing, lip gloss and shoes. We live so far out of town it's easy to get a little low on stuff.