Wednesday, March 12, 2014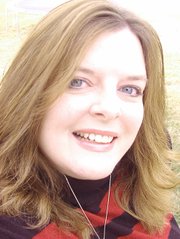 Does your child need to have his teeth cleaned but you are without any type of dental insurance? Nelson Family Dentistry in Grangeville has some appointments open Friday, March 21, 8:30 a.m. to 1 p.m., through the Give Kids a Smile program. Children kindergarten through sixth grade without any type of dental insurance can get a free exam, x-rays and cleaning. Call 983-2422 right away to set up an appointment.
•
The LCSC Grangeville Outreach Advisory Board gave full dual-credit scholarships to two Grangeville High School seniors which gave them college credit for their high school government class. Winning the scholarships were Joshua Seloske, who plans to attend LCSC, and Alexandria Summers, who will be attending BSU. These scholarships were made possible thanks to Phil Jahn, Beth Sturdevant and John and Susan Bennett who taught enrichment classes for LCSC and donated their instructor fees.
•

Stockholders of Northwest Farm Credit Services recently elected Nate Riggers of Nezperce to the Northwest FCS Board. He will serve a five-year term.
Riggers owns and operates a dry land wheat, barley, canola and grass seed farm with his brother Steve in Nezperce. He has been a Northwest FCS customer for 19 years, serving most recently on the Northwest FCS Local Advisory Committee. Riggers is president of the Nez Perce Prairie Grass Growers Association, a Leadership Idaho Agriculture board of trustee, member and past president of the Association of Agriculture Production Executives (AAPEX) and a Lewis County FSA county committee member.
•
Do you have insomnia? Tart cherries, walnuts and bananas all include melatonin – a sleep-promoting compound.
•
The Master Lumberman Award is given annually by the Western Wood Products Association (WWPA – which is celebrating its 50 year anniversary this year). Three local men recently received the award: Rick W. Northrup and Neil W. Ousnamer of Idaho Forest Group in Grangeville and Lewiston IFG employee Timothy R. Schultz who lives in Cottonwood.
Master Lumberman is the industry's highest career achievement recognition for lumber manufacturing and quality control employees working in Western sawmills. The award recognizes outstanding lumber grading and quality control professionals who have contributed to their companies and the Western lumber industry. Candidates must be nominated by his or her company, be a WWPA Certified Grader for at least 20 years, have extensive experience in all levels of lumber manufacturing and hold supervisory responsibilities within their company. Out of the thousands of industry employees working at Western mills, only a select few have achieved Master Lumberman status. Since the program began in 1969, only 368 have received the coveted honor. This year, seven Master Lumberman awards were given.

Congratulations, men! That's quite an honor.
•
A Salmon River Jet Boat Fund-raiser is set for Saturday, March 15, 5 p.m., at the Salmon River Inn. A silent and live auction and drawings will be held with live music. Those attending must be at least 21. A portion of the proceeds will benefit Salmon River schools so come out and support this endeavor. Call 890-8511 or 469-0067 for details.
•
Vacancy announcement numbers are now available for the current 2014 Temporary Job Vacancies on the Nez Perce-Clearwater National Forests. Applications must be submitted through www.usajobs.gov.
•
Stop in at the Blue Fox Theater this Sunday, March 16, 1 p.m., for the matinee "Despicable Me 2." All the proceeds from this movie will go toward the Rome Pilgrimage group (a bunch of local students from Cottonwood and Grangeville are going on this trip during spring break).