Wednesday, March 19, 2014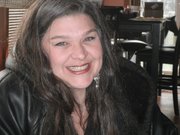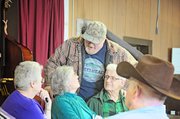 WHITE BIRD — If you're reading this, then it means you survived the epidemic of spring fever that swept through our town last week, and a very crazy moon. I hope everyone got a chance to go out and soak up some sun. The flowers are starting to bloom and everything is getting greener every day. Enjoy! It's springtime on the Salmon River.
There was a huge turnout for Joe Wilson's Saint Patty's breakfast. There wasn't a place left in town to park. Thank you to everyone who came and ate breakfast and, thank you to all the people behind the scenes who were cooking, serving and cleaning. I love how this community comes together for a good meal.
Pleasant View Baptist Church meets for Bible study every Wednesday evening from 7-8 p.m. in the church's fellowship hall. Currently working through the book of Acts, the study is open to all adults. Feel free to drop in.
The Pathfinders Club had a great day for a ride to Pittsburg Landing. Dean and Brenda headed over early with the barbecue, and everyone enjoyed a burger on the river.
Canyon House is celebrating its 11th anniversary this Saturday, March 22. There will be door prizes and huge discounts throughout the store. We have gotten all kinds of new stuff in the last month. Come and see what's new, get a great deal and some darn good coffee! Thank you very much to all of you who have supported Canyon House. I can't tell you how much we appreciate it.
We've talked and talked about how we are going to save the school and turn it into a community center. There are a few really great options that we are working on, and I know by the support of all of you who showed up at the town meeting, you are probably wondering what's happening. We should have some answers soon. When I know more details, I'll let you know. Feel free to call me though with any information you may have and give me your input. Or, stop by Canyon House and we can drink coffee and solve the world's problems.
Connie and Bill still need donations for our wonderful Easter egg hunt. Take some time if you can, to drop off a few bucks at Canyon House or at their house. The Easter egg hunt seems to get bigger and bigger, so naturally it's going to cost more to get prizes to all those kids. We still get to have it at the school this year, and hopefully, every year after! If we lose that property, the Easter egg hunt is just one of the many things that will be history in this town.
The cribbage tournament brought in a large crowd of 24 last Saturday. Dianne took first and Jim M. got second. Join in next week at 2 p.m. at the Silver Dollar.
I want to share with you a wonderful website, in case you haven't seen it yet. It's called Rivers and Mountains. It is just chocked full of wonderful local stuff and you would like it! www.riversandmountains.biz. Check it out!
Happy birthday this week to: the beautiful Tess Lindsey, Willa Ray Breivik, Dale Franzen, Patti Anderson, Amanda Wisenor, Jeanna Meacham, Marge Matiska, Katlyn Gresham, Zack Laurence, Allison Cullin, Kaycen Sickels and Jessica Galberth.