Wednesday, March 19, 2014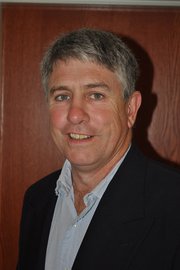 Speaking at the hearing
Idaho County Commissioner Jim Chmelik spoke March 13 in support of suction dredgers' opposition to a 2013 EPA rule.
Idaho County commissioner Jim Chmelik's March 13 speech in support of suction dredgers' opposition to a 2013 EPA rule:
"Chairman Denney, members of the committee, I'm basically here today because I was asked to be here today by a lot of my own constituents, I'm a commissioner in Idaho County, And also, several of these people behind me come in from outside Idaho County and come to Idaho County. What we're talking about here is putting a monster back in the box. The states created the monster and it's time we put the monster back in the box. I'd like to just read something that came from one of our Founding Fathers, John Dickinson, when he said 'the governor of each state is and is to be sovereign and supreme in all matters that relate to each state only. It is to be subordinate barely in those matters that relate to the whole; and it will be their own faults, if the several states suffer the federal sovereignty to interfere in the things of their respective jurisdictions.' In 2012, Justice Roberts reiterated those words when he wrote in the Affordable Care Act majority opinion, which I know a lot of us did not agree with. But when he got to Medicaid expansion he expressed what the states could do. 'The federal government has expanded dramatically over the past two centuries, but it still must show that a constitutional grant of power authorized each of its actions. The same does not apply to the states, because the constitution is not the source of their power. State governments do not need constitutional authorization to act. Our cases refer to the general power of governing, possessed by the states but not by the federal government, as the 'police power.' The framers thus insured the powers, which in the ordinary courses of affairs, concern the lives, liberties and properties of the people were held by governments more local and more accountable than distant bureaucracies. The independent power of the states also serves as a check on the power of the federal government: 'By denying any one government complete jurisdiction over all the concerns of public life, federalism protects the liberty of the individual from the arbitrary power.' In the case we look to the states to defend their prerogatives by adopting 'the simple expedient of not yielding' to federal blandishments when they do not want to embrace the federal policies as their own.' The states are separate and independent powers. Sometimes they need to act like it."
"I guess the bottom line is we're tired of the Constitution being read with a black highlighter. It's time we stood up and told the federal government one word: no. Thank you chairman Denney, thank you members of the committee."
BOISE – The Idaho Legislature's State Affairs committee took a month to advance state Rep. Paul Shepherd's Feb. 6 proposal to nullify Environmental Protection Agency regulations; it took a week for the Resources and Conservation committee, of which Shepherd is a member, to send House Bill 473 to the House floor. But when it came to the House floor yesterday, Tuesday, March 18, Resource and Conservation committee chairman Lawrence Denney moved to retract it, preventing a vote of the full House and leaving a whole class of Idaho County river users – Salmon and Clearwater small-scale suction dredge miners – high and dry.
Denney, who is also running for secretary of state, indicated Shepherd's bill, which originated in response to an EPA regulation announced in 2013, would probably not have restored dredgers' access: "I think that having this bill in front of us shows the level of frustration that many of our constituents have and feel about not only the EPA, but many of the federal agencies as well," he said. "I believe that HB 473 does perhaps try to go too far and is very likely unconstitutional as written."
In a procession much like their march to the podium on Feb. 3, Riggins-area small-scale suction dredgers and many others again testified in support of nullification last Thursday, March 13. In part, the bill read: "The regulation authority of the U.S. EPA is not authorized by the Constitution…and is hereby declared to be invalid in the state of Idaho."
With a Feb. 7 letter, the state attorney general (AG) had advised Shepherd the proposal "would, with almost certainty, be found unconstitutional." The AG left open the possibility that suing under existing federal laws might succeed: "While specific challenges can be brought in the courts of the United States to challenge aspects of EPA regulations, broad attempts to nullify all of EPA's regulatory authority would be invalid under the Supremacy Clause of the United States Constitution."
To that letter, the AG attached a January 2011 letter suggesting that "the majority of federal environmental statutes…and other federal laws" already allow states to challenge specific EPA regulations. That letter also supported "assuming primacy," which assistant chief deputy Brian Kane wrote "allows Idaho the greatest opportunity to exercise control over environmental regulation and decision making." Gov. Butch Otter signed a bill starting a move toward state primacy on March 7; the process is expected to take years to complete.
During the March 13 hearing, Boise Democrat Mat Erpelding asked Shepherd whether primacy would help with the suction dredging permit problem. Shepherd answered: "I'm very sad I have to tell you this, but our primacy is only if we cooperate with EPA's rules. … I supported that bill earlier because it gives us a better timing. We can get permits faster by having primacy. We may even have a little bit more slack. But it's really not primacy … when you have to comply with all their rules or you lose it. So no I don't think it's much of a help."
While the suction dredging regulation is known as a general permit, the agency's rule does not permit suction dredging in either of Idaho County's major river basins.
"It's a way to do a statewide framework for a whole group of people or facilities to get them coverage – protection – under the Clean Water Act," EPA Idaho office director Jim Werntz said. "We're interested in making this program successful. It's controversial, as you well know. We have done what we can to try to make dredgers who want to come in, in an area that's open, to give them pretty quick turnaround for a Clean Water Act permit. We do it in a matter of 30-60 days, usually. And then they're good to go for about four years. There isn't a cost to that permit. That doesn't address the feelings for those who want to dredge in the closed areas, but that is something we want to improve for the dredging community. We want it to work. We want people to have places to do their trade and their hobby."
Suction dredging separates riverbed gold from other materials by use of a pump, a hose and a sluice box, from which rock, sand and gravel are released back into the river. High-banking, which does not involve discharging rocky material into a waterway, does not require an EPA permit, according to an agency official. Presently, non-mechanized methods of separating gold from sand do not require permits. (An Idaho Department of Water Resources "letter permit" is required for high-banking in stream channels; high-banking outside stream channels is governed differently; see https://www.idwr.idaho.gov/WaterManagement/StreamsDams/Streams/DredgingPermit/FAQs.htm.)