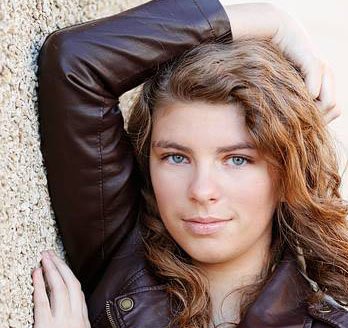 Wednesday, March 26, 2014
MOSCOW — On Wednesday, March 12, 62 Grangeville student musicians traveled to Moscow to participate in the district II solo/ensemble festival. Students prepared a variety of performances, both vocal and instrumental, from solo to quartets. Adjudicators from both University of Idaho and Washington State University scored instruments in their field of expertise, woodwind, brass, percussion and vocal.
Carissa Olson, a senior at Grangeville High School, received a superior rating and was selected to continue on to state solo in Boise May 3. Olson sang a soprano piece selected from the state solo list, a requirement of the state level. Ratings were as follows:
Superior ratings were awarded to Abby Gates, soprano; Lexy Walters/Treanna Hanson vocal duet; Carson Killmar/Wyatt Williams/Aiden Aiken trumpet trio; Madison Suhr/Hayden Hill percussion duet; Braden Nopens, baritone solo; Tristan Zumwalt, trumpet solo; Megan Bashaw/Kaylianna Shaw/Paige Layman/Ryan Wildman, woodwind quartet; Lexie Holcomb, clarinet solo; Iseyda Lacombe/Kyle Frei/Colby Canaday, saxophone trio; Kenna Stokes/Abby Pullan/Danielle Uhlenkott, woodwind trio; Grace Van Guten; clarinet solo; Marie Heckman, tenor sax solo; Caity Johnson, clarinet solo; Bella Klapprich/Holly Forsmann/Chloe Dame, flute trio; Alyssa Koberstein/Hailey Russell/Kolten Key/Haden Olson, woodwind quartet; Hailey Cass, flute solo; Micaela Farris/Mackenzie Farris/Jolie Tosten, alto sax trio; Hailey Cass/Alyssa Prado flute duet; Paige Lindsley/Caity Johnson, clarinet duet; Nikki Parks/Kally Arnzen/Julia Heath, woodwind quartet; Rachel Stevens, flute solo; and Colby Canaday, tenor sax solo.
In addition, excellent ratings were awarded to Mikayla Ruzicka/Tessa Godfrey/Morgan Crea, mixed quartet; Harley Van Houten/Weston Arnzen, bass/French horn duet; Caleb Barger/Tescher Harris/Quin Hall/Harrison Buck, alto sax quartet; Lauren Goldman, vocal solo, Lila Musegades, vocal solo.
Commendable ratings were awarded to Nathan Lothspeich/Hunter Schoo/Parker Walters, mixed trio; Jillian Hausladen/Alyssa Prado, mixed duet; and Mindy Frederickson/Kirsten Olson, mixed duet.
Students were accompanied by Lynzee Buck, Chris Rogers and Grangeville director Kathy Stefani.