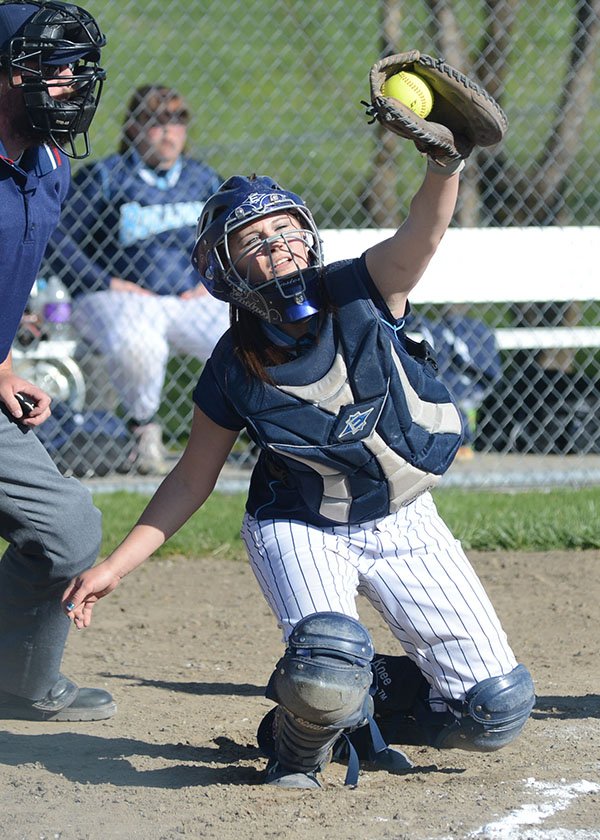 OROFINO — Both teams faced a possible one-and-done post-season when Grangeville played Clearwater Valley in the 2A District II tournament preliminary last Monday afternoon, May 5.
The CV girls extended their season by a day — at least — with an early win over GHS. But on account of a 12-2 loss to Orofino later that day, the Rams needed to win two in a row after the Tuesday print deadline to keep their season going.
Up next for the Rams, should they advance, would be a state play-in game to be held at 4 p.m. May 10 in Cottonwood.
Pirates target top-two
COTTONWOOD — Prairie's last week of preparation for the upcoming 1A District II softball tournament featured mixed results against Genesee, Troy and Potlatch.
Genesee, the Whitepine League leaders, topped Prairie 5-0 on April 29, completing a season series sweep of the Pirates. PHS then hammered Potlatch 15-6 and 12-2 in a May 2 doubleheader. Then, on May 3, after a three-run seventh lifted the Pirates into a tie score, Troy stole an 11-10 victory — and a season split — in the bottom half.
Troy's win left Prairie sitting with the Trojans in a tie for third: both had 5-3 league records, and each had one WPL game remaining after the Tuesday print deadline. The WPL will send two teams to state this year.
Up next, district tournament games are slated for 5:30 p.m. May 8 and May 9 at Lewiston's Airport Park.