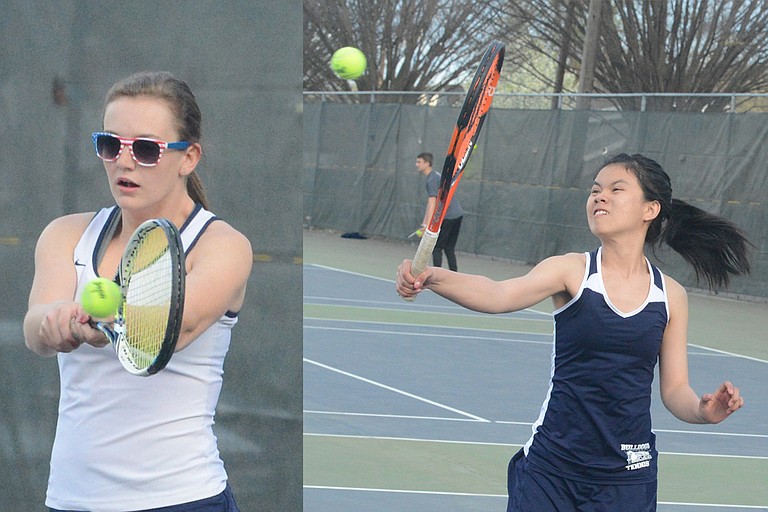 Wednesday, April 19, 2017
LEWISTON — The Grangeville High tennis squad had no trouble with the Lewiston JV Monday night, April 17, winning 17 of 21 matches.
GHS senior Rachel Kelley won her girls singles match against Lewiston's Behler 8-0, and senior Sophie Bush won hers against Hunter 8-1. Kelley and Bush teamed up for a doubles match, which they won 8-0. Grangeville seniors Maicee Conner and McKenzie Kennedy won their doubles match 8-0.
In mixed doubles, GHS seniors Kourtney Sims and Jon Asker won 8-4, and Conner and Kennedy posted an 8-3 win. Senior TJ Wiltse and junior Kate Lutz added an 8-0 mixed doubles win.
In boys singles, Lewiston JVers posted wins over senior Noah VanDomelen and sophomore Colby Kennedy. In boys doubles, sophomore Michael Told and junior Ryan Ruklic won two matches, by 8-4 and 8-1 scores.
Coming — Grangeville is scheduled to host Moscow at 4 p.m. April 20, then return to Lewiston for league play April 22. GHS is set to host Clearwater Valley April 24.