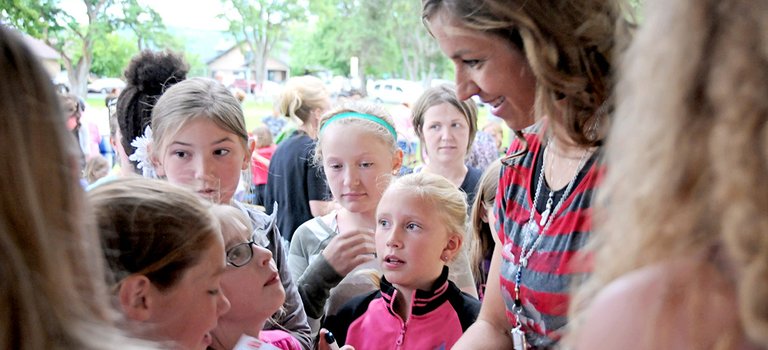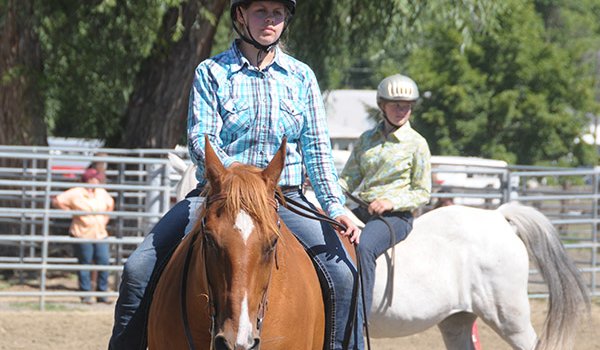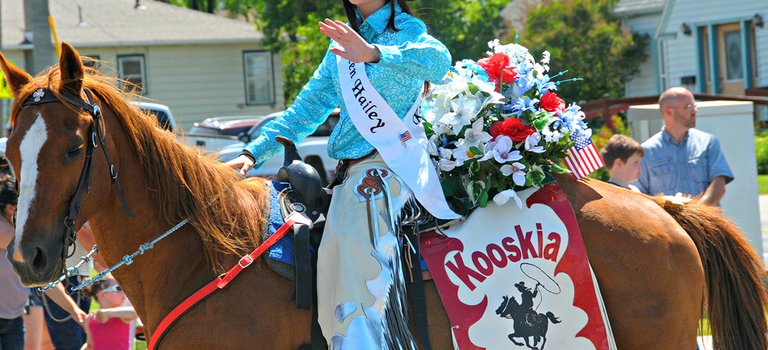 Olympian Pikus-Pace visits Grangeville, thanks locals for their part in her success.

It's time for the annual Kooskia Days celebration the first weekend in August and with it comes the Kooskia Saddliers O-Mok-See.

Grab a lunch and head over to the local museum for Grangeville's Brown Bag program starting Wednesday, Aug. 6, and running through Sept. 24.
The fourth in the Grangeville Summer Concert series is set to perform at Grangeville's Pioneer (City) Park this week.
The summer blood drive will be held in Kooskia on Aug. 14, 1 - 6 p.m., at the Valley Bible Church. Donors must have I.D., eat a good meal leading up to the donation and drink plenty of water. Call Madison Fisher at 451-5876 to schedule or with questions.
Grangeville's American Legion Post No. 37 and Auxiliary Unit is having its annual summer picnic on Sunday, Aug. 3, at Lions Park near the restrooms, 1-3 p.m. This is an old-fashioned potluck and those participating should bring a dish to share and a lawn chair.
Community assistance is sought in providing donations of school supplies, which will be distributed to families in need.
Clearwater Baptist Church will host its vacation Bible school Aug. 4-8, 9 a.m. to noon each day. Youth will meet in the evenings from 6 to 8 p.m. For details call Pastor Bill Horn or Nelda at 926-4058 or Alice at 935-8161.
The Idaho County Sheriff's Office is hosting a community yard sale Saturday, Aug. 9, 7 a.m.-1 p.m., at the Idaho County Courthouse located at 320 West Main Street, Grangeville. This will be open to the community.
The next North Central Idaho Back Country Horsemen monthly meeting will be held Monday, Aug. 4, at Ed and Donna Perrine's home just outside of Grangeville. There will be a potluck at 6 p.m., followed by the meeting at 7 p.m. Call Perrines at 983-2433 for directions.
Grangeville Senior Citizens Center, located on the Grangeville Truck Route, will host an open house Saturday, Aug. 2, 1-5 p.m.
Are you grieving the loss of a loved one? A new session of the GriefShare grief recovery program begins Monday, Aug. 4. GriefShare is a nondenominational faith-based program that helps participants on their journey from mourning to joy. Registration is $15, including weekly DVD seminars and a workbook.
The Elk City Wagon Road committee will meet at the Clearwater Grange Hall, Saturday, Aug. 2.
Celebrate Recovery, a Christ-centered, Bible-based approach for men and women to share, study, pray and take the necessary steps to experience a better, sober lifestyle, meets Friday nights in Grangeville.

The 2014 Idaho County 4-H Horse Show was held Saturday, July 26, at the Grangeville Border Days Arena with 34 4-H members participating in the show to complete their 4-H projects. Judges for the show were Bobbie Chambers of Cottonwood and Kim Bixby of Grangeville. Jill VonBargen of Nezperce was the trail class judge.
Previous Next