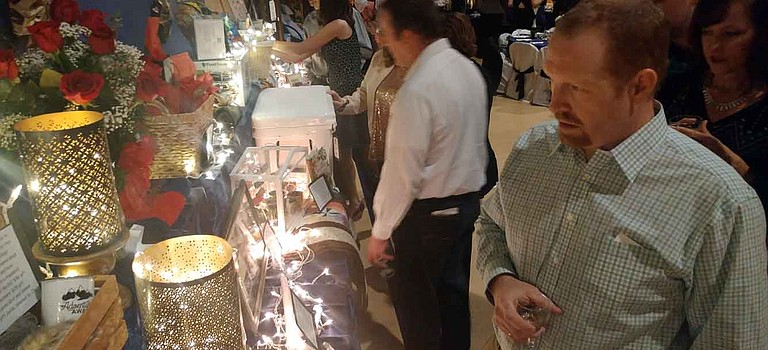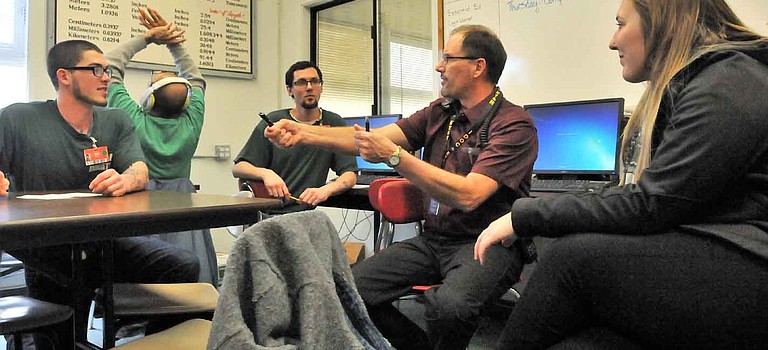 Spring has sprung, the kayakers, catarafters, and rafters are all over it. They picked this last weekend to converge on the Mighty Lochsa. The level has gone up and down between seven feet at the highest so far, back down to five and one-half feet on Monday morning. With the Internet, it's possible to get up-to-the-minute river flow at any given minute! I usually just ask Marty Smith, my go to for River info, it's easier.
The date for the Cottonwood Community Yard Sale will be May 20, from 8 a.m. to 2 p.m. Cost is $7 to be on the map. The proceeds are going to the Prairie Cross-Country Team this year. To sign up call Shari at 962-3559 or Jenny 451-4244. Leave a message with your name and phone number and we will get back to you. Deadline to sign up is May 10.
My quote of the week was actually for last week…still appropriate…"For each petal on the shamrock this brings a wish your way, good health, good luck, and happiness for today and every day. and, I just could not resist this one:"Do not iron your shamrock, you really don't want to press your luck." Each are from Author Unknown. Hope your St. Patrick's Day last Friday was green with health, happiness, and joy.

I have received word that Rod has gone through his stem cell transplant and is doing real well. He will be home by the weekend, but keep the prayers going for this to work. Speedy recovery to you, Rod.

Ground was broken Tuesday morning signaling the beginning of construction on a new Union Warehouse & Supply Company grain elevator to be located just west of the present facilities.

Prairie students perform Treasure Island with the Missoula Children's Theatre Friday, March 17, at the Prairie Junior-Senior High School gymnasium. Above, George Villamore portrays a parrot and Laney Forsmann plays Rosie Red on the right. Students practiced for one week before offering a public performance.

Grangeville High School students had a very good fun at their first-ever science fair Saturday, March 4. Twelve GHS students in grades nine through 12 – along with teachers Shaun Bass and Naomi Finnegan -- made the trip to the state's first fair (held in three areas in the state the same day) and came home with medals and awards for all.

COTTONWOOD – The City of Cottonwood heard about potential upgrades on the softball field at Wimer Field at its Monday, March 13 meeting.

Parents teacher conferences will be held at Grangeville High School next week: Wednesday, March 22, conferences are set for 3:30 -7:30 p.m., and Thursday, March 23, from 3:30 - 7 p.m.
Grangeville Senior Center March 6 – pledge, Stanley Modrell; prayer, Shirley Crane

One in a series of more than 10 regional "listening sessions" brought nine people to Super 8 Motel March 2.

St. Mary's Hospital Foundation's Annual Mardi Gras event will feature live and silent auction items for guests to bid on and the proceeds will go directly to hospital needs. The annual event allows St. Mary's to address critical facility needs to help serve patients. Last year the event helped the St. Mary's Hospital Foundation fund a new heating system to replace an outdated and inefficient one.

Grangeville High School recently had four students travel to Boise to represent the school at this year's State Business Professionals of America (BPA) conference. Junior Amrit Singh was awarded first place in his event of Economic Research. He now has the opportunity to attend the National BPA Leadership Conference in Orlando, Fla., May 10-14. His event consisted of gathering information on contractionary and expansionary fiscal policy and then writing a seven-page research paper promoting which policy would be most effective for the current economic status.
Lindsley's Home Furnishings annual St. Patrick's Day sale is set for tomorrow, Thursday, March 16, 9 a.m. to 7 p.m. Stop by the store at 113 East Main Street for a chance at door prizes and giveaways – including a chance to win a $500 store gift certificate – as well as refreshments and visiting!

March 14 election: passes with 52 percent of vote
Voters in Mountain View School District 244 came out with a yes vote — just barely — in Tuesday's March 14, $2,663,246 supplemental levy election.