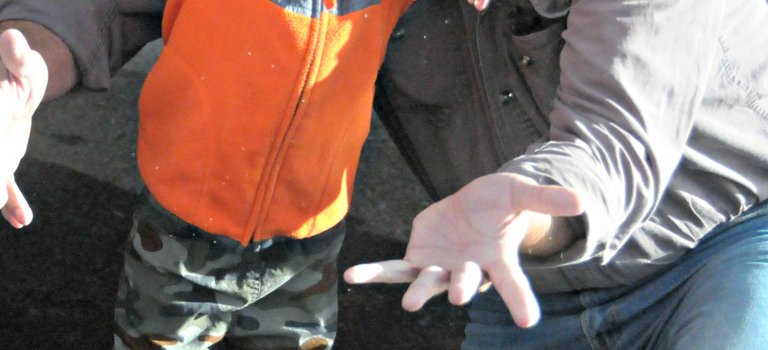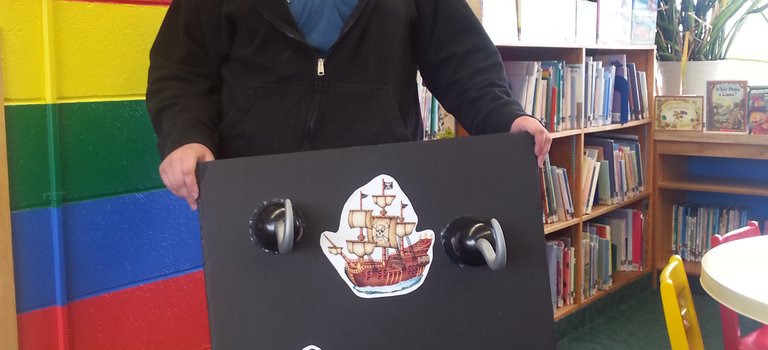 Story hour, teen read on tap for this week
Where's the hub of the community? Well, one of them is in the center of town at Grangeville Centennial Library. According to librarian Becky Hosman, the library has a lot going on, including some upcoming activities.
Holiday items sought; GHS haunted house to spook residents this Friday night; GEMS PTA will meet Nov. 11; GHS conferences are next week; No tricks, just treats on Oct. 31; GCF awards event scheduled for Nov. 6; Trunk or Treat event will be held Oct. 31; Farmers' Market craft show will be held Nov. 8; Saturday morning fun set for kids Nov. 1; Revival services slated for Cottonwood; American Legion sets dinner, membership round-up; Cross Country Cowboy Fellowship is Oct. 25; Harvest party set for Halloween night at Nazarene church; GHS music department fall concert is Oct. 28; Arts, craft sale set for Nov. 8; Harpster craft show is Nov. 1; Encouragers to meet Oct. 23 at Oscar's; Assumption Parish dinner to be held Nov. 2
What does it take to succeed in 4-H? Ask the 2014 Idaho County Achievement Award Winners who were recently announced. Junior winners are Chloe Rowland, Aidan Acton and Sydney Rylaarsdam-Schoo. In the intermediate category are Anna Kaschmitter, Sydney Andrews, Lauren Goldman and Rachel Kelley. Senior honorees include Mitchel Nuxoll, Selena Davila and Elizabeth Orgish.
Dr. Grauke speaks to Grangeville women
"Breast cancer runs in my family, so it really hits home for me," Dr. Luke Grauke told a room full of about 20 women at the Soltman Center Wednesday Oct. 15.
The Long Camp Saturday Farmers' Market will host its annual free pumpkin painting contest Saturday, Oct. 25.
Grangeville Senior Citizens; Cottonwood Senior Citizens; Kiwanis meet in Grangeville
Republican candidates for local and state offices will be visiting with the public at stops in Riggins, Grangeville, Kooskia and Kamiah this Thursday, Oct. 16.
The Idaho County Republican Central Committee will meet Tuesday, Oct. 21, 6 p.m., at Super 8 Motel in Grangeville. This is the regular third Tuesday of the month meeting.

Spirituality and the Arts at St. Gertrude will presents "The In-Between: From Classical to Jazz" on Sunday, Oct. 19, 3 p.m.
The fall session of "Kick Your BootCamp" is set to begin.
Saturday, Oct. 18, Nick Gerhardt, a resident along the Middle Fork of the Clearwater and now a retired hydrologist with the US Forest Service, will make a presentation on "Floods of the Clearwater and Lower Salmon River Basins."

"Are you going to be scared if a fireman has to come to your home in the middle of the night?" asked Grangeville Volunteer Fireman Andrew Lane.
Mas Kuwana was recently selected as trustee for the College of Idaho board.
It's that time of year already and the Free Press wants your holiday news.
The 2014 Kooskia Arts and Craft Sale will be held at The Outpost and The Old Opera House Theatre Saturday, Nov. 8, 9 a.m. to 3 p.m.