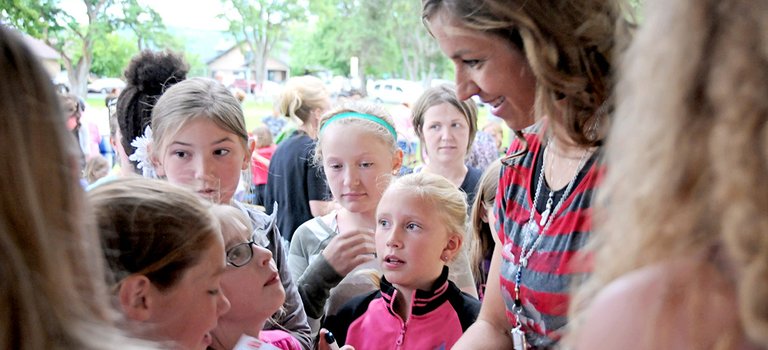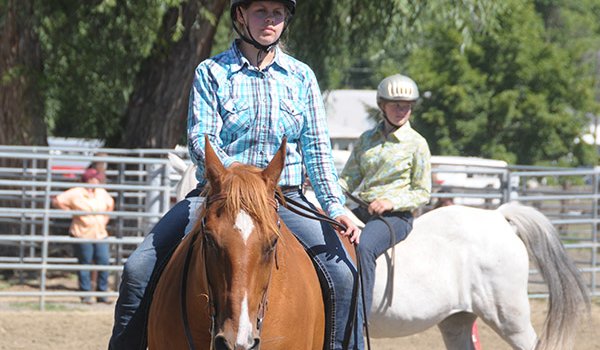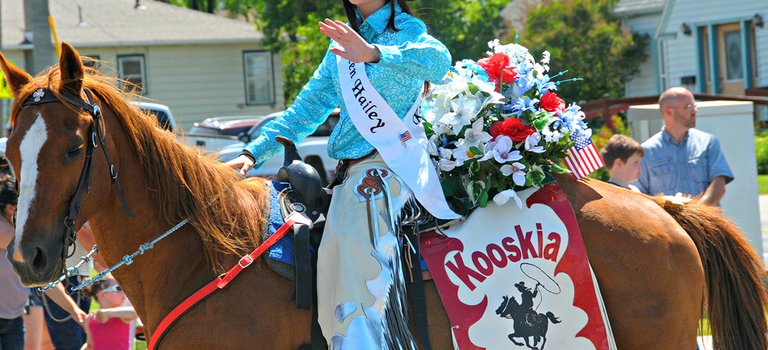 Lowell, Syringa News
It is a new day, the garden is producing, the river is warm, and our bodies are tan all over and covered with bites. We are busy drinking iced drinks and eating watermelon.
White Bird News
It's hard to believe that this summer is flying by so fast. There are still so many things that I want to do before the kids have to go back to school. I've heard the phrase, "I need a day between Saturday and Sunday," but I need a month between July and August!
Riggins News
Wow! What a sizzling hot weekend in Riggins at the 22nd annual Hot Summer Nights! There were lots of people both nights helping to make this event such a wonderful success with the features from the Canyon Camillions, to the talent show, to the car show, to the games and music!
Cottonwood News
This week for summer reading the theme was about weather. Kim Frei stepped in as substitute leader and did a great job. They learned all about rain, snow, and other information about the weather.

A look at the history of Idaho County.
Kooskia, Kamiah News
Big news for the week is Kooskia Days! Beginning on Friday, Aug. 1 and ending on Sunday Aug. 3, this is a celebration of all things. Kooskia: softball games, talent show, parade, show and shine, bingo, beer garden, arts and crafts, street dance, royalty and on Sunday, Church in the Park. There will be lots of pretty girls, horses, food, fun and games. Go and support the efforts of the chamber and all those volunteers and organizations that make this possible. This happens only once a year and we have all been waiting for this event. Enjoy!
Elk City News
Hello, dear friends. We want to invite you to a reunion. Elk City is celebrating its 152nd birthday. We would like anyone who has ever lived, worked, attended school, visited, fished, hunted, mined, logged or had friends or family in the area, or would like to get to know Elk City to come on Saturday Aug. 9, during Elk City days. Share your stories, photos, letters and history with each other. Meet old friends and make new ones.

Pictured is the recent class photo for most of the students and staff for the Goju Shorei Karate Klub.

Grangeville Legionnaires Morris and Katrina Bentley recently attended the American Legion State Convention held recently at the Fort Hall Convention Center. They were surprised with four state level awards to bring back to Grangeville.
The first two weeks Grangeville Summer Concert Series have come and gone with large crowds gathering in Pioneer Park each week.

The Triple Bar Drill Team's annual O-Mok-See is set for this Sunday, July 27, at the Grangeville Border Days Arena. Sign-ups start at 8:30 a.m. with events beginning at 9 a.m. This is open to all ages with cost at $4 an event or $20 for the day. Ribbons and trophies will be given out for winners in a variety of gaming events.
Friends and relatives of the Collins family from the Stites and Harpster areas are invited to join in for a potluck lunch at noon at Spalding Park near Lapwai. For information call Connie Collins McLeod at 509-751-9722 or Karen Collins Teft at 983-0565.
Idaho Department of Fish and Game is calling for youth ages 9-17 to participate in a 3-day (Aug. 11-13) workshop/camp to learn about chinook salmon life history and issues impacting their survival in the Clearwater River drainage.
The Idaho County Sheriff's Office is hosting a community yard sale Saturday, Aug. 9, 7 a.m.-1 p.m., at the Idaho County Courthouse located at 320 West Main Street, Grangeville. This will be open to the community.
Klarey Ewing, Driana Linabary and Alysan Hansen, leaders of a girls' discipleship group, will share about the group at Encouragers' 11:30 a.m. luncheon Thursday, July 24, at Oscar's Restaurant.