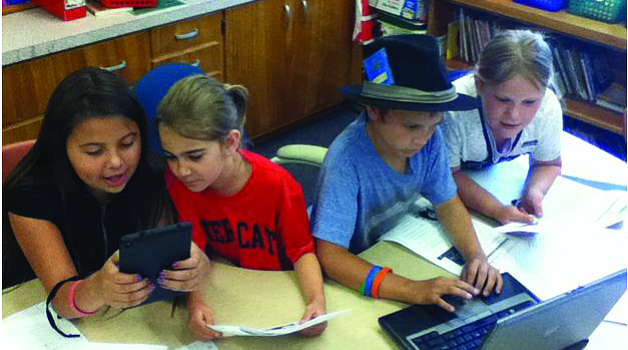 A total of 839 students at Lewis-Clark State College earned honor roll distinction for the spring 2016 semester, LCSC administrators announced on Tuesday. Among the honorees, 420 made the president's list while 419 were named to the dean's list.
Agnes Forsman opened the May 17 meeting of the Pioneer Senior Citizens with the Pledge of Allegiance and Larry Clark led the dinner prayer. Guests were Charlotte and Hank Dasenbrock. There were 56 meals served with 33 home-delivered meals. Katie Remacle won the free dinner. Mel Willis was the nickel bingo winner and Marianne Wren won the blackout. Door prize winners were Dina Nuxoll, Mariel Arnzen, Mel Willis, Ivan Nuxoll, Marianne Wren and Ned Forsmann..

Grangeville High School senior Hailey Uhlenkott performs her final dance for Shirley's Dance Studio May 14 at GHS. Uhlenkott has danced for teacher Shirley Sears since preschool. She has served as Distinguished Young Woman of the Camas Prairie for the past year. She will graduate this Friday.

Eddie the Eagle visited GEMS last Monday afternoon to make the students aware of gun safety. Chris Williams from the police department presented with Eddie. The Grangeville police department and GEMS sponsored this event.

The end of the 2015-16 school year will be the beginning of a new chapter for social studies teacher Betty Nafziger. After 32 years working with students and staff in our school district, Nafziger is retiring.
The Richard Jacobs VFW Post 4902 in Cottonwood, Idaho is sponsoring a Veterans Town Hall Meeting Thursday, May 26, 9 a.m. to 3 p.m. at the Cottonwood Community Hall located at 506 King St., Cottonwood. Veterans will be able to visit with representatives from the Idaho Dept. of Veterans Services, Senator Crapo's office and Senator Labrador's office.
Two carloads of Gypsies, pulling two trailer houses arrived in Grangeville but had their stay cut short by the untimely arrival of officers, Buck Paul, Walter Lemons and Charles Pittman, who ordered them to get out of town. The officers escorted them as far as Ferdinand.
This is a big Saturday for Tahoe QRU in Kooskia. The Quick Response Unit, which serves a large portion of the area east of Kooskia, will host a "Thank You" open house at the Kooskia Event Room next door to the Sheriff's Department and library.

The Prairie Home Educators together with the Valley Home Educators present the class of 2016. Graduation will take place Saturday, May 21.
Wasn't that a nice rain we received all day on Sunday? Maybe it changed your plans for the day, but everything looks so nice and green so it was worth it. It is past May 10 and my king birds are not back!
My Sweet Sixteen quote of the week is "Life is what you do, not what you feel." Riggins mayor, Glenna McClure, has declared Savage Pride Day 2016 is tomorrow, Thursday, May 19. The parade, featuring the kids on their school bus, will head through town to the Riggins City Park about 1:15 p.m. Let's get out on Main Street and cheer our Salmon River kids on in a way to thank and honor them for a year well done! Wear your school colors, wave flags, make signs letting our kids know we love them and support them. Go Salmon River School kids, pre-school -12th graders!

Susan G. Koman Walk for the Cure took place last Thursday, May 12. Sue Phillips shared the following about the program: "Team leader, Becky Hays, traveled north from Boise to lead hikers on one-mile walks at Elk City and Grangeville, 'ghost walks' as part of the 2016 Boise Susan G. Komen Race for the Cure.

The Grangeville High School Bulldog Greenhouse is now open. The GHS botany class has a variety of plants for sale including eight varieties of tomatoes and 10 varieties of flowers, peppers, cucumbers, beans, squash, cantaloupe and watermelon.

Grangeville High School will honor its top four students as it celebrates graduation Friday, May 27, 7 p.m. Co-valedictorians are Darby Finnegan, Emily Kaschmitter and Lily Willig, and salutatorian is Colton Cervantes.

Clearwater Valley High School will hold its graduation ceremony Friday, May 27, 5 p.m. Among those honored will be valedictorian Shalynn Gutzman and salutatorian Tanner Coons.