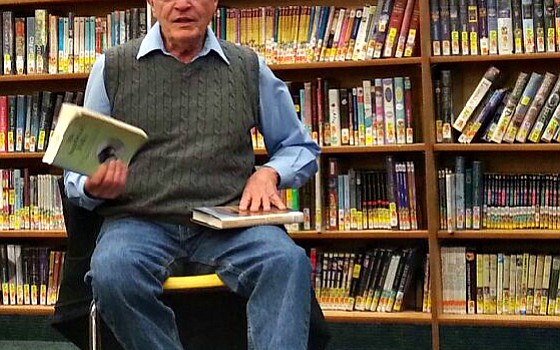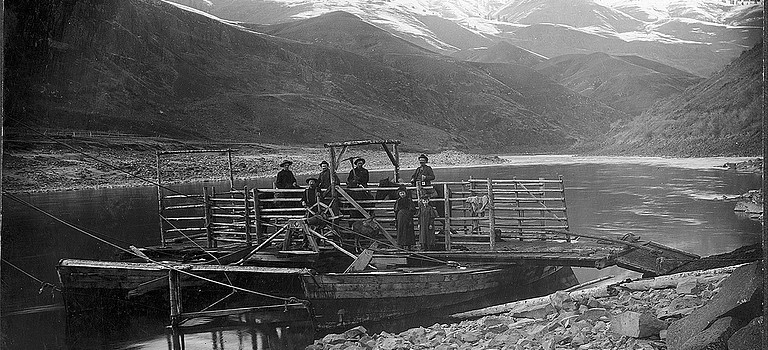 Author Greg Gerot of Pierce will sign his book, "Headquarters," at Kamiah Valley Museum, 518 Main Street, Saturday, April 4, 1 - 2:30 p.m.
Student led parent teacher conferences will be held April 8 and 9, 4:30-7:30 p.m., at Clearwater Valley Junior Senior High School.

For Grangeville High School student Steve Bruce, the lessons of a senior project seemed a bit redundant for him.

Easter egg hunts are set throughout Idaho County. They include the following:
School-wide testing is going to be taking place at Grangeville Elementary Middle School (GEMS) once students return from spring break.
Judy Porter, a senior black-belt instructor with Victory Karate Klub, is offering a six-hour women's self-defense and awareness seminar Saturday, April 4, 9 a.m. to 4 p.m., at The Gym.
District 7 legislators — Senator Sheryl Nuxoll, representatives Paul Shepherd and Shannon McMillan – are available for weekly conference calls with constituents every Wednesday, 1-1:30.
The Grangeville Border Days 2015 celebration dates have been announced: July 3-5. Border Days is on Facebook and online at grangevilleborderdays.org/.

Pastor's View
If you watch any news, you most likely were not able to escape the terrible images of Coptic Christians, dressed in orange jumpsuits, lined up before their captors, minutes before they were savagely killed.
What's happening this month?

Jason Ash, 35, of Kooskia was arrested March 16 on multiple felony and misdemeanor charges related to a stolen vehicle.
Kooskia, Kamiah News
You are all invited to a birthday party on Saturday, March 28, from 9 a.m. until 3 p.m.

GEMS science fair highlights students' work
Did you ever wonder what cooked rice would do if you yelled at it daily, told it you hated it and ignored it in-between?
Cottonwood News
The annual Cottonwood Community Cleanup roll-off bin will be at the corner of Idaho and 2nd South Street (near the city shop) until May 1 for inert waste such as yard waste, branches and clean out the garage stuff. It is not intended for household trash, hazardous waste or animal waste.
Riggins News
Congratulations to the Salmon River Junior High basketball boys who are the 2015 Long Pin League Champions!