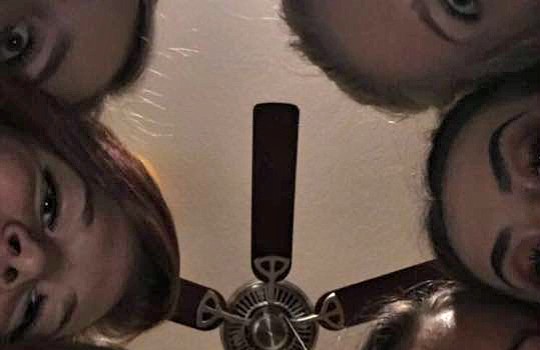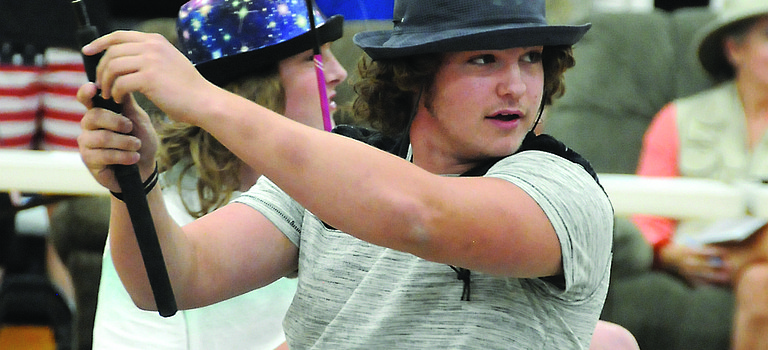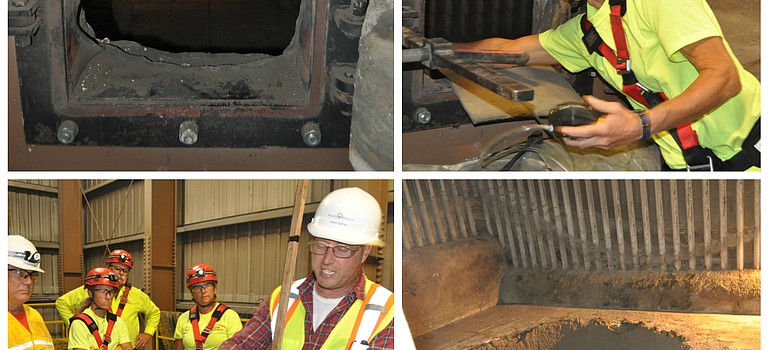 With much cooler temperatures and the abundance of precipitation in the past several days, land management agencies have lifted Stage 1 Fire Restrictions in the Riverbreaks and Upland Zones of the Grangeville Fire Restriction Area effective Tuesday, Sept. 19.
The interested public's first look at a plan for work in a 29,850 acre area near Dixie was announced by the Nez Perce-Clearwater National Forests in a letter dated Sept. 14, and will be the subject of a meeting scheduled for 1 p.m. Sept. 25 at the Dixie Community Center.

A youth-driven advocacy group is taking root local. Youth MOVE (Youth Motivating Others Through Voices of Experience) started meeting in Grangeville earlier this year. The group's purpose is to give youth the tools necessary for them to take an active role in their own recovery with mental illness.

Grangeville High School juniors (front to back) Justin Fogleman and Blake Darr were fishing away as part of the GHS homecoming skit for the "Jaws Juniors" on movie theme day Thursday, Sept. 14. All students participated in daily dress-up themes, class skits, cheers, games and parade.
The new Manning Crevice Bridge may be ready for travelers later this year, and two possibilities have emerged for what may happen to the old one when work is finalized next spring or summer. The questions looming over the old bridge are who, if anyone, would pay the maintenance expenses involved with keeping it in place – and if no one will pay the cost of keeping it up, where it will go when it comes down.
A U.S. Forest Service decision made this month clears the way for hazardous fuels reduction near Lowell. Announced last week, the Lowell WUI (Wildland Urban Interface) project will treat 166 acres on the Lochsa/Powell and Moose Creek ranger districts in the Community Protections Zone of Lowell. Nez Perce-Clearwater National Forests Supervisor Cheryl Probert approved a plan that is also designed to improve forest health.

For 360 days of the year, this approximate five-story structure reaches temperatures 1,500 to 1,900 degrees Fahrenheit, using hog fuel to boil water into steam to operate lumber kilns and heat plant facilities during the winter.
In response to a story in last week's Free Press that reviewed the August Syringa Hospital board meeting, Sheriff Doug Giddings commented on a portion of the story.

Due to the late produce season, vendors and customers alike asked that the Grangeville Farmers' Market be extended beyond the last scheduled day of Sept. 16. Earlier this week, the Grangeville City Council gave their go ahead to hold two additional markets in Pioneer Park. The GFM will be open for business Saturday, Sept. 23 and 30, at the usual hours of 9 a.m to 1 p.m., at Pioneer Park on East Main Street.
Avista has asked the Idaho Public Utilities Commission to approve a two-year plan calling for rate increases in 2018 and 2019 for its electric and natural gas customers in Idaho. The Spokane-based company said the request is driven by ongoing investments in its plants, technology and other assets, as well as increased costs associated with providing power to the approximately 128,200 Idahoans in its service territory. If approved in full, the proposal would lead to an average increase of 7.9 percent for Avista's electric customers beginning Jan. 1, 2018, and an average 4.2-percent increase effective Jan. 1, 2019.
Hey Grangeville merchants, entries for the Oktoberfest scarecrow contest from businesses are sought. Call Peggy Wright by Sunday, Sept. 24, at 208-983-0826. •

Is your student confused about what to do with his future? Or perhaps your student has definite plans about what she wants to do following graduation. No matter the answer, part of the equation is the upcoming Career and Community Fair.

Are you a mom who's looking for a way to meet friends and connect within your community? MOPs (Mothers of Preschoolers) and MomsNext may just be the answer you've been looking for. "Any mother in our community and surrounding towns is invited to join," explained organizer Sarah Musick of Grangeville. "This year we expanded our group so we can welcome even more moms by adding in MomsNext. It's like MOPS, but is designed for moms with school-age children. We wanted to include moms of older kids."

My quote of the week is "Surround yourself with the dreamers and the doers, the believers and the thinkers, but most of all, surround yourself with those who see greatness within you, even when you don't see it yourself." Mayor McClure and the Riggins City Council with Gary Miller heading up the project are finalizing an agreement with the contractor to take possession of the north tower of the Manning Crevice Bridge and move it to the upper parking lot at our Riggins City Park. The City Council hopes to help keep the history of this local landmark alive for our community and the many visitors to Riggins.
I think our summer is over, it has turned to fall. We even had a little nip of frost this week. It got down to 32 degrees one night. Rain is in the forecast this week, so the smoke should be under control. Congratulations t
Previous Next