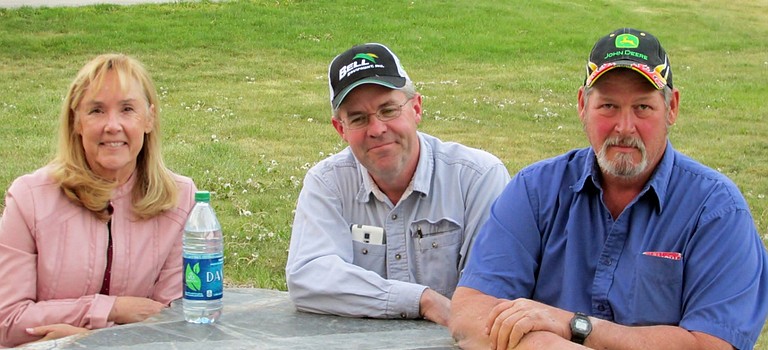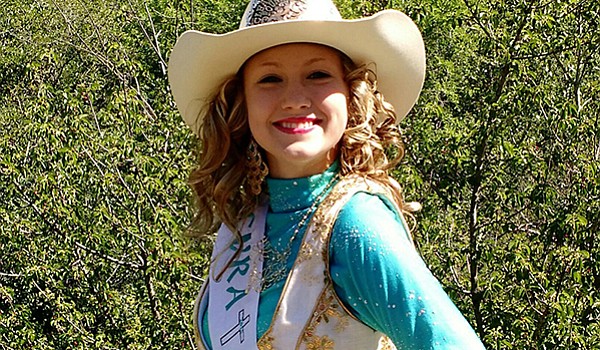 No injuries were reported in a chip truck accident south of Lucile last week that caused a minor 2.2-acre wildfire along a U.S. Highway 95 hillside. The semi-truck was destroyed and a portion of the trailer was damaged.

Property owners interested in better protecting their structures and lands from wildfire are invited to a June 27 workshop, "Reducing Fire Risk in the Wildland-Urban Interface," in Grangeville. This free Saturday morning workshop at the Syringa Hospital Soltman Center on Main Street runs from 8 a.m. to 12:30 p.m., and is sponsored by University of Idaho Extension Clearwater County Office.

Paul serves as 2015 queen
It's time to don those boots and hat and head over to the Clearwater Valley Roundup Association (CVRA) Rodeo.

Only one bull rider delivered a qualified ride last Friday and Saturday at the White Bird Rodeo, and that man — Colton Barnett — cashed a thousand-dollar payout.
Increase funds state road, bridge projects
Idaho vehicle registration fees are set to take a big jump come the start of July, but an early trip to the DMV office could head off some of those extra costs, at least for a year.

Let 'er Rip with the annual White Bird Days and Rodeo set for Friday and Saturday, June 19 and 20. Representing the event as this year's grand marshals are sisters Polly Hollandsworth and Peg Marek.

Tragedy struck just days apart last week in two unrelated traffic crashes that claimed the lives of two Idaho County men.
A multi-agency response made quick work of a hayfield fire near Stites last week, an incident highlighting the start of fire season and, according to officials, a reminder to be prepared.

Summer fun is in full swing along the Salmon River. Friends gathered for an afternoon swim in the heat of the day last Friday, June 12, at Skookumchuck south of White Bird off U.S. Highway 95. Pictured here are Adalei Lefebvre, Abbie Frei (in tube) and Jenna Denuit with Cameran Green in the back.
Wasden announces fraudulent charities; Faulty warrant ends LaCrosse pot case; Former city clerk sentenced to prison.
June 12 report from Cottonwood Livestock Auction; June 10 report from Lewiston Livestock Auction; June 16 report from CHS Primeland of Grangeville.

An eighth grade field trip from Sts. Peter and Paul School changed the course of Justin DeFord's life.
"I appreciate the Idaho Highway Department," said Evelyne Pickett when she and her husband, Joe, who live just North of Riggins, recently visited the Free Press office. The two witnessed the planning blasting work on the U.S. Highway 95 below their home a couple of weeks ago. Evelyne wrote about it while Joe took photos. To read more on this, log onto www.idahocountyfreepress.com.
For several decades in past issues, a column entitled "Corral Dust" ran. In honor of the upcoming Border Days season, we have decided to revive this old standby. It will include all the Border Days news, gossip and dirty laundry (OK, we'll keep it clean. And fun.) If you have news for "Corral Dust," e-mail it to lpalmer@idahocountyfreepress.com.
Four people were transported to St. Mary's Hospital (SMH) in Cottonwood Monday afternoon following a two-vehicle crash on U.S. Highway 95 just north of the Idaho County line.