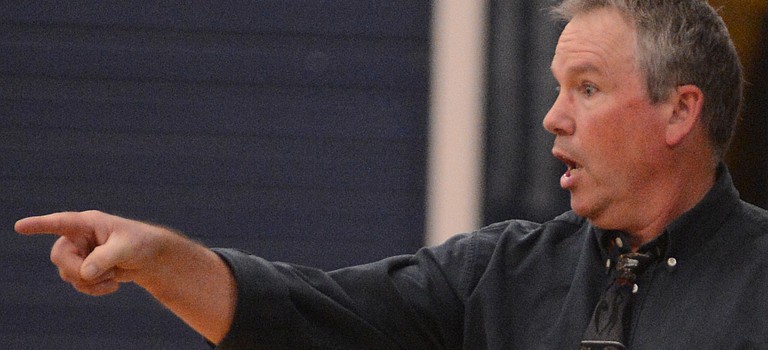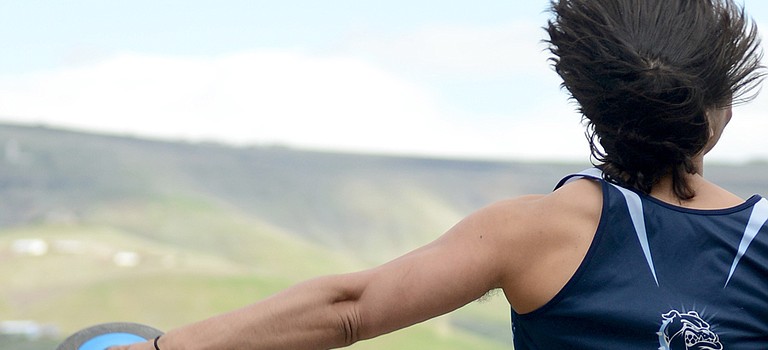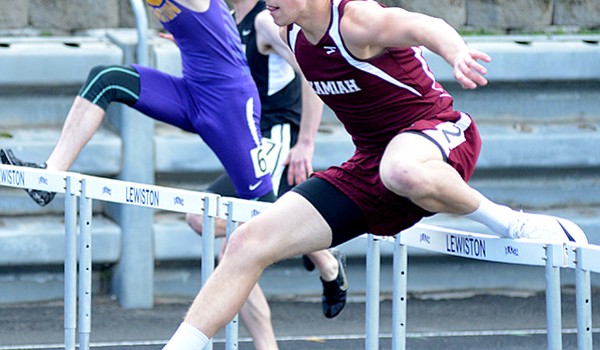 The Fish and Game Commission has approved seasons and rules for the earliest of Idaho's chinook salmon fishing. The seasons and rules approved by the commission are based on a projected sport harvest of approximately 11,700 adipose clipped chinook salmon in the Clearwater, Snake, lower Salmon and Little Salmon rivers.

If spring has sprung early across the region, it seems to have sprung best in Grangeville. While much of the squad spent last week on a band trip, several of the Bulldogs distinguished themselves at the Lewiston Invitational last Saturday, March 21. Two seniors — Drew Lindsley and Kaleala Bass — not only staked out some of the best marks seen anywhere in Idaho's 2A classification, they also added their names to the Lewiston Invitational's record book.
Grangeville won one for new coach Lee Nadiger — and the Bulldogs came within one hit of a second win at the Asotin Tournament last Friday and Saturday, March 20-21.

Reigning 1A shot put champion Brooke Eades (right) ramped up her senior season best to 37 feet, 2.5 inches last Saturday, March 21, at the Lewiston Invitational. She placed third in a field that also included shot putters from Walla Walla and Pullman.
The Idaho Pathfinders served 48 people — including fishermen, campers, ATVers and UTVers — at their annual hamburger ride March 15.
The GHS Booster Club is raising money to purchase equipment to update the high school weight room setup, to make it current and safe.
Grangeville Youth Baseball registration forms were available March 23 at GEMS, with final registration set for April 8 at 3:30 p.m. at the GEMS library. This season will run May 26-July 2.
The Camas Prairie Friends of the NRA will host its 12th annual banquet and auction fund-raiser on behalf of the National Rifle Association Foundation.
The Camas Prairie Bowmen will hold their 23rd annual "Spring Fling" 3D shoot May 16-17, with a trophy shoot that Saturday and a fun shoot that Sunday at their range south of town.

Shortly after the 1994 girls basketball team won the state championship, coach Skip Hall told the Free Press the feeling that comes of taking a team to the absolute peak "gets a little more satisfying every day."
The Grangeville baseball squad will throw out its first pitch of 2015 at 11:30 a.m. tomorrow at Asotin. The Bulldogs will be playing Genesee at the Asotin Tournament, which will also be the site of two Saturday games.
Sometime around Wednesday, March 11, two deer were shot on private lands on Lightning Creek. Wardens seeks public help to find poachers

Stirrings of life came to the Clearwater Valley early this year, and not just because spring weather arrived sooner than expected.
The Kubs have a roster 13 deep and hopes of qualifying for the district tournament — and they have two games already in the book to boot. Kamiah opened with a 9-6 win over Troy last Thursday, March 12, and banked a 20-8 win over Timberline last Friday, March 13.

They played until the sun went down, and then they turned the lights on.
Previous Next