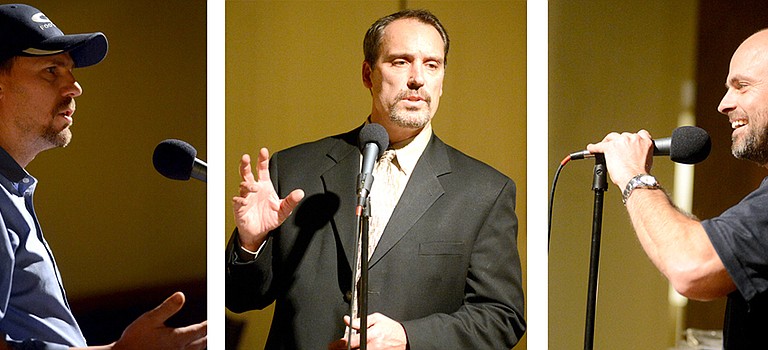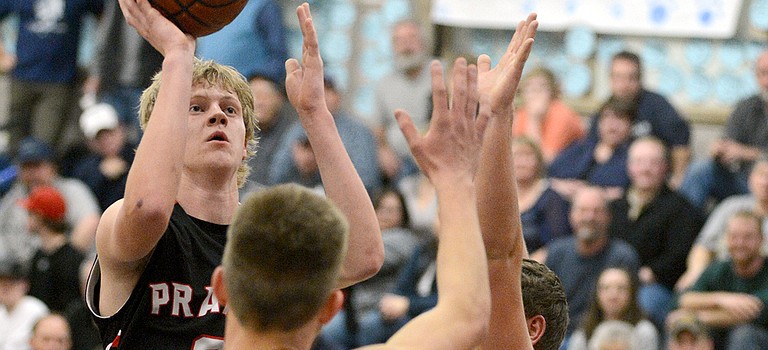 About 120 Grangeville football supporters — including parents, players and coaches — turned out for a banquet dinner Dec. 10 at Oscar's Restaurant to honor the 2014 team's accomplishments, which included several new school record performances by the school's most prolific quarterback-to-receiver combination.
Regional forester Faye Krueger recently approved the recommendation from the Coeur d' Alene Bureau of Land Management Resource Advisory Committee (BLM RAC) to increase recreation fees for several sites on the Nez Perce-Clearwater Forests.
Anyone interested in learning outdoor emergency medicine may sign up for a 100-hour training course to be held on Thursday nights at the Soltman Center in Grangeville starting in January 2015.
Are you a new trapper or interested in learning about fur trapping in Idaho?
A chess tournament will be held Dec. 27 at the Kamiah Welcome Center.

The annual Idaho County Shootout raised more than $10,000 for local food banks — about $6,000 less than the event raised last year. Organizers decided ahead of time that the traveling trophy would not be awarded this year.

Prairie led the girls game by as many as nine points during the fourth quarter, but saw host Grangeville make a late charge after Hailey Sullivan sank a trey with about two minutes remaining. Despite playing a tough game the previous night — a physical 49-44 loss at Lapwai — the PHS girls held on to win their Idaho County Shootout game last Friday night, Dec. 12.
Grangeville scored two individual titles at the Dick Griswold Memorial Invitational last Saturday, Dec. 13. Prairie's Hunter McWilliams (145) won out in his bracket, as did Bulldogs Frankie Zumwalt (132) and Shaydn Wassmuth (195).
Jake Bruner keyed Prairie's potent offense and dominant defense and for the effort was named 1A "player of the year" by the Idaho Statesman last Sunday, Dec. 13.
Michael Wilson anchored Grangeville's defense and sparked Grangeville's offense throughout the 2A football season.
A bill backed by Rep. Raul Labrador to establish Idaho County's first public shooting range took a step forward last week; it was tacked on to unrelated legislation President Barack Obama may sign this week.
The GHS boys basketball team will be hosting a day camp for third-through-eighth graders at 10 a.m. Jan. 3. Register at the gate for $10, including a T-shirt.
The 2015 "Women With Bait" fishing derby will run Feb. 1-March 14. Each year, hundreds of women sign up for guided fishing trips intent on catching the most and the biggest fish.
Fish and Game is drafting proposals for the 2015 hunting season, and is seeking public input on proposals to moose, bighorn sheep and mountain goat.
Previous Next