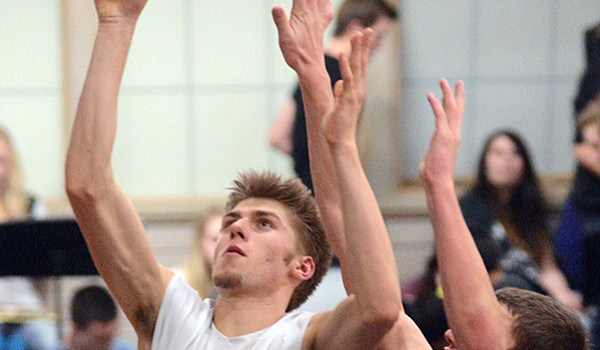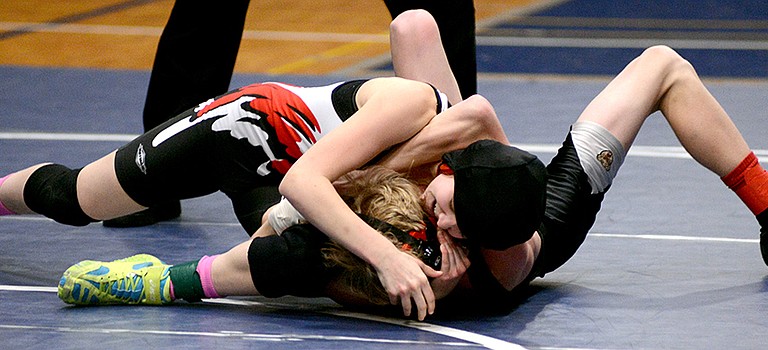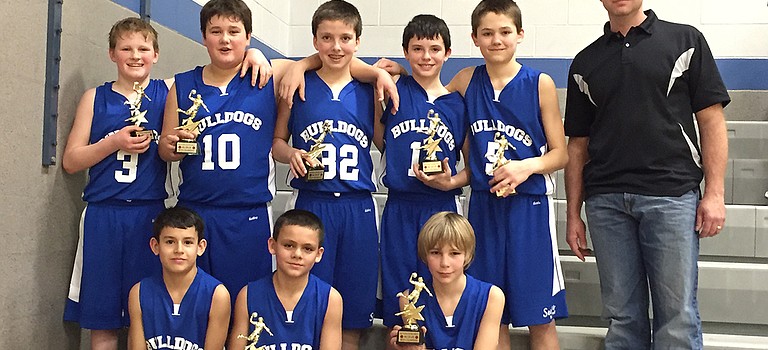 When Larry Warren landed the monster rainbow he knew he had no choice but to let it go, but he and his fishing companion took photographs and weighed and measured the giant before putting it back in the water. Their scale put the rainbow at 28.37 pounds. They say it was 32 inches long with an amazing girth of 28.5 inches.
The Lolo Pass Visitor Center's visitor programs are poised to benefit from the eighth annual Mountain-to-Meadow run, to be held on June 27. Organizers are adding a 10K run this year.
Super Hunt and Super Hunt Combo tags allow hunters to participate in any open hunt in the state for deer, elk, pronghorn and/or moose.
The Idaho Fish and Game Commission will set seasons for moose, bighorn sheep and mountain goat when it meets Jan. 21-22 at the IDFG headquarters. A public hearing will begin at 7 p.m. Jan. 21, in the headquarters trophy room.
Hoop shooters advance to Clarkston; Spring hunt applications begin soon; Basketball clinics offered
The Grangeville girls strengthened their grip on the Central Idaho League with a 48-41 win over St. Maries Jan. 6, and followed up with a couple of tough non-league games last week.
Against a full field of 16 other wrestlers in his weight class, Grangeville's Damon Nuttman ran the table at the Clearwater Classic last Friday and Saturday, Jan. 9-10.

In more ways than shooting a perfect team score, the Grangeville Gun Club got off to a strong start on the opening day of the 62nd Camas Prairie Trapshooting Association 10-week shoot last Sunday, Jan. 11. Pictured is a squad of well-practiced handicap shooters. Not pictured are those among 56 singles shooters who shot perfect 25s: Rod Behler, Brian Lorentz, Bill Stolz, Neil Walstad, Brad Baker and Logan Schumacher. In Cottonwood, 24 shooters turned out, Cottonwood Gun Club Secretary Jean Spencer said. "It's not too late to sign up," Spencer added. "Come on out on Sunday and see what we are all about. Visitors are welcome. If you would like to find out more about this sport or just shoot a few rounds, we gladly help anyone who shows up." See Scorecard, 8B, for trapshooting results.
Wrestling, boys and girls basketball, trapshooting and bowling results for the week of Jan. 7-12
Idaho's bighorn sheep auction tag sold for $100,000 to an online bidder at the national Wild Sheep Foundation Sheep Show in Reno Saturday night. This is the fifth highest winning bid since the program started in 1988.
The Idaho Fish and Game Commission will set seasons for moose, sheep, and goat when it meets Jan. 21-22 at Fish and Game headquarters in Boise.
Basketball clinics offered; GHS boys camp delayed to Jan. 10; Annual area trapshoot starts Sunday; Winter big game aerial surveys under way; 'Wildlife Management' group to meet.
The recent cold weather across Idaho doesn't mean the end of fishing until spring. For many, the best fishing of the year is just getting started.
Area basketball roundup
After hanging in against a tough Seattle-area squad earlier in the Coeur d'Alene Inn-vitational Tournament, Prairie nearly pulled out a win over Ridgeview of Oregon, then followed up with a clean victory over international Georges Veniers of British Columbia. Against Ridgeview, the Pirates led by five at halftime and kept an even score through three quarters before falling by 57-54 final score last Tuesday, Dec. 30.