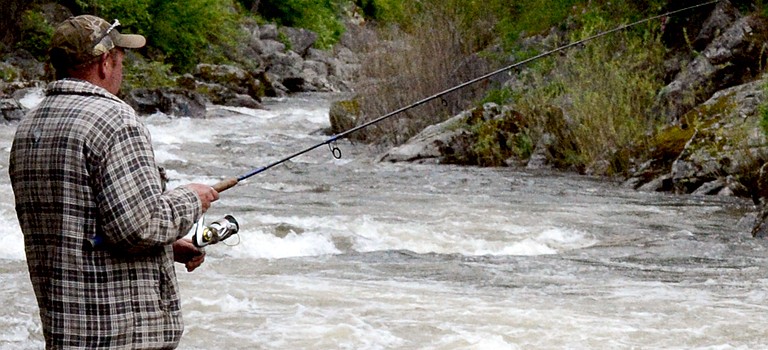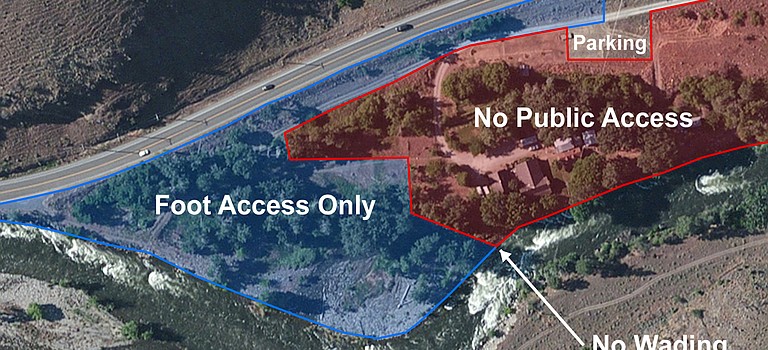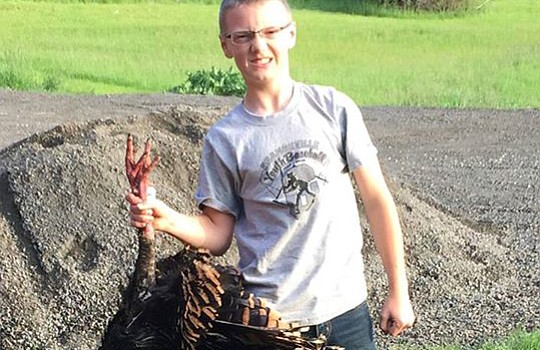 Clearwater Valley's Shalynn Gutzman won the girls singles district title last Saturday, May 9, topping Grangeville's Savannah Thanstrom in the championship match; both will represent their schools at the 3A state tournament to be held this weekend, May 15-16 at Vallivue High School in Caldwell.

The Maniacs occasionally got the better of Grangeville in boys team sports earlier this year and had the GHS baseball team's number all spring. With a walk-off mercy rule victory over Kendrick on the second day of District II tournament play, the Bulldogs gave themselves a shot at reaching the state tournament. But the second post-season Bulldogs-Maniacs encounter in as many days ended with Grangeville's hitters again stumped by Orofino's pitching.
Kubs, Rams out in play-in round; Pirates advance
The Kamiah and CV baseball squads saw their seasons end Tuesday night at Orofino; the Prairie boys survived with by a 6-5 score over the Kubs.

Daigon Anderson of Jiggs, Nev., held on to win the ranch bronc riding event with 80 points at the Sunday show of the 67th Annual Riggins Rodeo.

It's tournament time, and this year's tournaments will be held in Orofino.
Both of the Central Idaho League's powerhouses have had Grangeville's number this season, and that pattern continued in St. Maries' 17-0 win over GHS last Monday, May 4.
Grangeville's tennis set met two rarely-seen foes and the usual cast of league opponents at Lewiston High School last Saturday, May 2.

On a day that athletes from across the region marked outstanding performances, several of Grangeville's set new personal records and others from across Idaho County proved their places among North Central Idaho's elite.
Tunnel Pond fishing day events called off; Softball group picks up Monday, Thursday evening games; St. Mary's slates sports physicals.

Wounded Warrior Army SPC Seth Wakeling, and his pop, Brian, of Reno Nev., joined the Fischer family for a three-day turkey hunt. They had a great visit and Grangeville was a great host.
The deadline for moose, bighorn sheep and mountain goat controlled hunt applications is fast approaching. Hunters have through Thursday, April 30 to apply for these hunts.

Grangeville has seven teams with a total of 77 kids participating in the spring youth soccer program organized by the Boys & Girls Club of the Lewis Clark Valley.
Idaho Fish and Game will be accepting bids from April 15-May 15 from any landowner interested in enrolling their property into our Access YES! program in the Clearwater Region.
A minimum of 5,600 gray wolves now live in the U.S. outside of Alaska, the International Wolf Center reports.