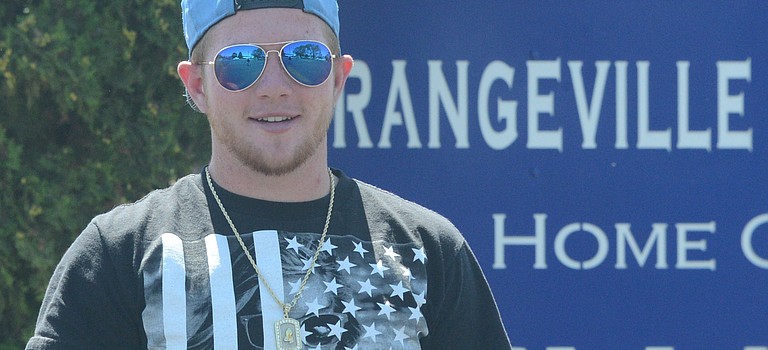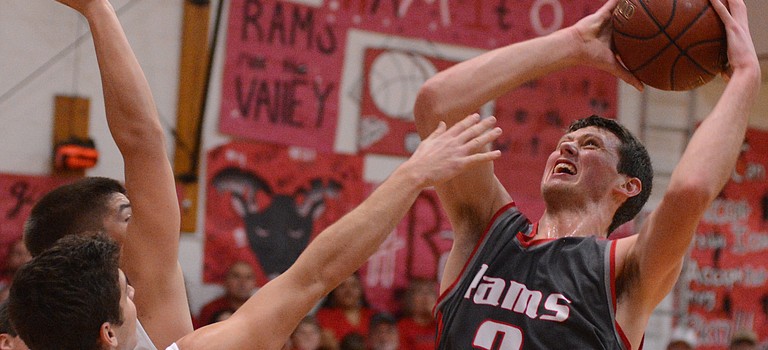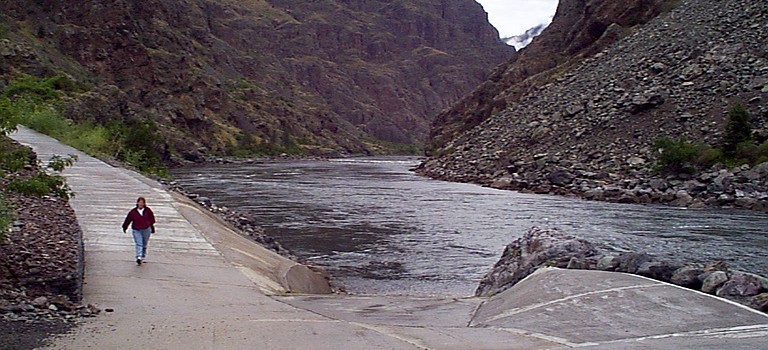 Golf, rodeo and running results.

Border Days Rodeo
Attendance nearly matched record entries for the 105th edition of the Grangeville Border Days Rodeo, as crowds last Friday, Saturday and Sunday nights appeared to fill the grandstands as full as they've been since the centennial.
Time to enter second Super Hunt drawing; Jakes Day set Aug. 14; Swim meets slated July 23, Aug. 3; Summer softball season opens; Idaho State Field Archery Tourney set.

Jenny Arnzen practices what she preached to those who turned out for to run cross-country with the Prairie High School team she helped organize in 2015.
The 24th annual Winchester Rodeo is set for July 2-3, Saturday and Sunday, in conjunction with the annual Winchester Days celebration. Events include barrel racing, bull riding, breakaway roping, mutton bustin', steer riding, calf riding, team roping, calf roping, saddle bronc and bareback riding, chute doggin', ranch bronc riding, and, new this year, women's steer stopping.
Ask Bwana
Dear Bwana, I recently got a little turned around while mushroom hunting up by Florence. I was finally able to get out to a road, but the experience has made the fear of being lost prominent in my mind. Do you have any suggestions on how I can be a little more safe in country I'm not familiar with? Thanks, Travis
In advance of the July 4 holiday, the Nez Perce-Clearwater National Forests have listed campsite, roads and trails highlights, and information on camping, hiking, picnicking and other recreational opportunities is available online at fs.usda.gov/nezperceclearwater.
'Capped' general-season, resident elk tags on sale July 10; Controlled hunt drawing results online; Idaho State Field Archery Tourney set; Stanley Cup winner Cole to visit July 2.

Border Days Committee adds $13,800; several events may see $1,000 payouts
The Border Days Rodeo is a little different this year — as it falls July 1-2-3 and not on the Fourth for the first time anyone can remember — but as a whole it's as big as ever and Family Night this Friday night, July 1, figures to be huge.
Forest managers at the Wallowa-Whitman National Forest are proposing a new recreation fee associated with the Wild and Scenic portion of the Snake River.
Stanley Cup winner and Pittsburgh Penguins defenseman Ian Cole will be in Grangeville this Border Days and will be in the parade Saturday, July 2 and at Pioneer Park, Elizabeth Rockwell Brown told the Free Press.

Larry Seubert gathered quite a haul of medals at this year's Lewis & Clark Summer Games. He is shown with the five golds and one silver medal he earned competing in the 60-64 year old age group. He received four gold medals in swimming events for the 200 meter freestyle, 100 meter freestyle, 50 meter freestyle and 50 meter backstroke. He also received a gold medal in bowling doubles and a silver for bowling singles. With all the swimming gold medals he could be called the "Michael Phelps of Cottonwood."
Shortly after his squad's strong finish at state, Clearwater Valley wrestling coach Carlos Martinez launched a project to raise $20,000 to bring key equipment up-to-date, including new mats ($9,500) wall padding ($7,250) and a heating system upgrade.

On Tuesday afternoon, June 21, no results were available for the Clearwater Valley Roundup Association rodeo held last weekend in Kamiah. Pictured, a bronc rider stuck right with a tough horse last Sunday, June 19.