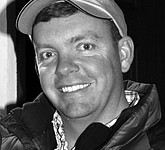 Grangeville, Idaho
Chad M. Frei, 39, of Grangeville, Idaho, died April 23, 2016, as the result of a vehicle accident. He was born Aug. 11, 1976, in Cottonwood, Idaho, the oldest of four children, to Mike and Jana Frei. He attended Sts. ...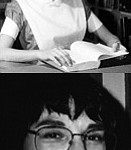 Carolyn Davis Buron, 71, of Marysville, Wash., passed away peacefully at Northwest Hospital in Seattle, Wash., surrounded by family, April 22, 2016, after a long illness. She was born at home June 7, 1944, to John S. and M. Madeline ...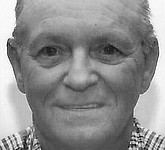 Kooskia, Idaho
Raymond Lee Wohlsein 70, died April 18, 2016, at his Kooskia, Idaho home of cancer. Raymond was born Oct. 5, 1945, in Wallace, Idaho, to Fran and Irene (Beck, Ball) Wohlsein. He was raised in Kooskia, Idaho, with his sister, ...
Harpster, Idaho
Carole Bailey, 74, of Harpster, Idaho, died Monday, April 25, 2016, at her home. Arrangements are under the direction of the Blackmer Funeral Home of Grangeville.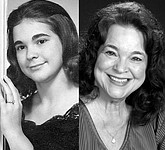 Greencreek, Idaho
Heaven gained another angel, Judy Darlene, on Monday April 11, 2016. Welcoming her home were Mother, Daddy, grandbaby Jonah and her lifelong friend Daphne. Judy Darlene passed away Monday morning in Dallas while visiting her family in her beloved home ...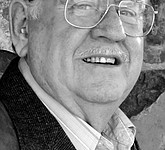 Grangeville, Idaho
Howard E. Donaldson, 73 of Grangeville, Idaho, died April 14, 2016, as the result of a vehicle accident. He was born Oct. 22, 1942, in Oakland, Calif., the youngest of three children to Herman and Ida Agnes Donaldson. He spent ...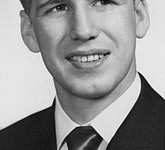 Auburn, Calif.
Alonzo "Lon" "Arkie" Branson passed away peacefully on April 7, 2016, in Auburn, Calif. He was born May 3, 1928, in Bentonville, Ark., to the late John Aurbrey and Edna Fay Branson. He and his beloved wife, Peggy Rae Branson ...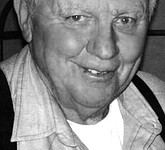 Stites, Idaho
Howard James Arlt passed away peacefully at home surrounded by loved ones on April 16, 2016, in Stites, Idaho. He was born on April 12, 1929 on the family farm in Ritzville, Wash., to Lydia Kramer Arlt and Karl Arlt. ...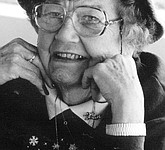 Pasco, Wash.
Kathryn (Katie) Ann Fouste was born in Pasco, Wash., April 24, 1923, to Carlton and Marion Holt. Her father, in haste, incorrectly recorded her birth name as Catherine Barnes Holt. She died on April 4, 2016 in Hillsboro, Oregon; three ...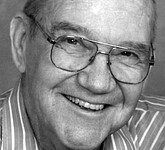 Kamiah, Idaho
Earl Sanford, 76, of Kamiah, Idaho, passed away peacefully on March 31, 2016, after a long fight with leukemia. Earl was born Oct. 1, 1939, to Lyman and Shirley Sanford in Lyons, Colo., where he spent his youth. Dad drove ...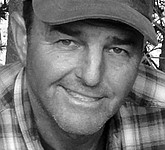 New Meadows, Idaho
Stanley Bill Branstetter, 61, of New Meadows, Idaho, unexpectedly passed away on April 7, 2016. Stan was born to Oscar and Doris Branstetter on Oct. 17, 1954, in Council, Idaho. He grew up on the Branstetter family ranch in Meadows ...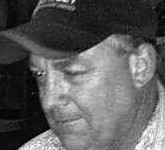 Lewiston, Idaho
Ronald (Ron) Anthony Wessels, 53 Lewiston, Idaho "The Lord must have been bored - he wanted someone full of life, a big smile and always laughing." There is a new Cat Wagon driver in Heaven, and he goes by the ...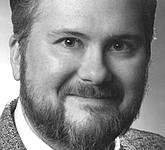 Elk City, Idaho
Elk City resident, Donald Edward Mathews, 68, died peacefully in his sleep in the early morning hours of Saturday, April 9, 2016, at the Grangeville Health and Rehabilitation Center, of ongoing health issues. Don was born on Nov. 24, 1947, ...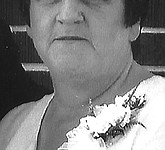 Grangeville, Idaho
In the early morning hours of Thursday, March 31, 2016, our beloved mother, grandmother, great-grandmother and sister, Barbara Lee Crosby, 62, while surrounded by loved ones, closed her eyes, drew her last breath, quieted her pain and was called home ...

Grangeville, Idaho
Keith F. Conklin, 72, quietly slipped into Heaven with Jesus his Lord and Savior on April 1, 2016 (no joke), his goal for the last 49 years. He loved his Lord and his Lord loves him. Keith was born Oct. ...