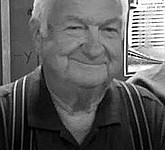 GRANGEVILLE - Walter Eugene Lindsey, 79, died peacefully in his home in Grangeville on the beautiful fall morning of October 17, 2016. Services will be held at 11 a.m. Saturday, October 22, at the White Bird Cemetery. Services are under ...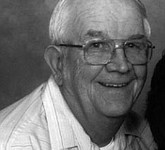 Gary Richard Huntley, age 76, died Friday, October 14, 2016 at his home on Red Fir Road near Kooskia, Idaho, after a short battle with cancer. Gary was born March 29, 1940, the fourth child of six, to Jack and ...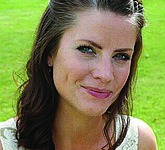 Jeshurun (Israel) Hopper Jesh was born March 9, 1981. She was an amazing wife, daughter, sister, aunt, and friend. On October 12, she lost her long battle with depression. She was unfailingly generous, loving and kind. She was so beautiful ...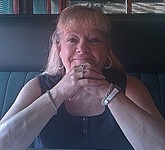 Marea L. Burkenbine, 57, of Grangeville died Friday, Sept. 30, 2016, due to injuries sustained in a motor vehicle accident. She was born June 1, 1959, in Grangeville, Idaho, to Harold Schnider and Aldean Still. Marea graduated from Grangeville High ...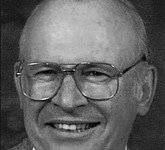 Richard "Dick" Halstead, 88, died on Sunday, Oct. 2, 2016, in Turner, Ore. Dick was born July 24, 1928, on a farm near Berkshire, New York. He was the oldest of three boys, born to William Halstead and Louise Lockwood ...
Mildred Marie Baker died on Oct. 6, 2016, at St. Luke's McCall Medical Center from pneumonia. Mildred was born on Nov. 20, 1925, in Mangum, Okla., to George H. and Marie Anna (Battilion) Cook. She was raised in Clarkston, Wash., ...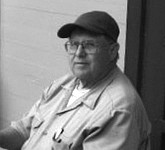 Joseph R. Krzeminski, Jan. 27, 1951 - Sept. 27, 2016. Born to Joseph and Elizabeth Krzeminski in Scranton, Penn., Joe traveled by train at age five to their new home in Fontana, Calif., which was the beginning of his lifelong ...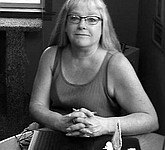 Marea L. Burkenbine, 57, of Grangeville, Idaho, died Sept. 30, 2016. A memorial service will be held Wednesday, Oct. 5, 2016, at 4 p.m. at the Centennial Evangelical Free Church. A potluck luncheon is to follow; people are encouraged to ...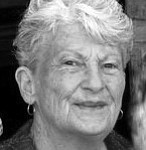 Barbara Joyce (Swenson) (Virgin) Spence: Born July 20, 1933, went to be with the Lord May 30, Memorial Day 2016, at the age of 82. Barbara was born to Julius and Elgie Swenson of Eden, Idaho, on July 20, 1933, ...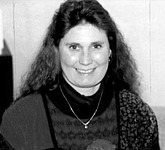 Debra Yvonne Jones died on Sept. 25, 2016, at St. Alphonsus Critical Care Unit in Boise, Idaho, from extreme medical problems. She is survived by her parents and various family relatives. Debi was born on Jan. 8, 1959, at St. ...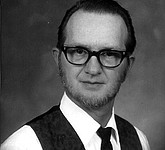 Robert B. Nida, a retired maintenance worker and longtime resident of Cottonwood, Idaho, died at the age of 76 on Sunday, Oct. 2, 2016, from natural causes with his two sons at his side. Bob was born Nov. 2, 1939, ...
Jim Hisaw, 72, of Kamiah, Idaho, died Sept. 26, 2016, near Kamiah. Services are pending with Trenary Funeral Home of Kooskia, Idaho.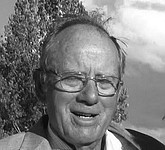 Wayne C Cole, 88, died of natural causes at the Life Care Center of Lewiston on Tuesday, Sept. 20, 2016. Wayne was surrounded by his wife of 56 years, daughter JoAnn and the supportive team of life care specialists. Wayne ...
Adam G. Kryns, 76, of White Bird, Idaho, died on Wednesday, Sept. 21, 2016, at his home. Arrangements are under the direction of the Blackmer Funeral Home of Grangeville.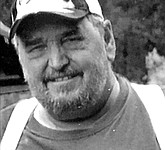 Gailen R. Roberts 66, of Grangeville, Idaho, lost his courageous battle with multiplemyeloma cancer on Tuesday, Sept. 20, 2016. He was born on Aug. 15, 1950, in Weiser, Idaho, to Floyd and Vivian (Johns) Roberts. During his teenage years he ...