Stites, Idaho
Mildred J. Brown, 92, of Stites, Idaho, died Wednesday, July 22, 2015, at Syringa Hospital. Services will be held at a later date in Sacramento, Calif. Arrangements are under the direction of Blackmer Funeral Home, Grangeville.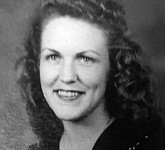 Grangeville, Idaho
Charlotte Moore went to be with our Lord and Savior after a long life of 94 years. She passed as she wanted, at home and with family close. Charlotte Mae Frosig was born in Wilder, Idaho, on Nov. 9, 1920, ...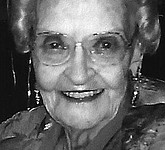 Maryjoria Idaho Martin, 99, passed away on July 10, 2015, in Spokane, Wash. She was born on the Camas Prairie near Grangeville, Idaho, on Aug. 6, 1915, to Alice and Owen Hazelbaker. She was the youngest of six siblings, all ...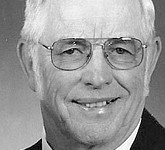 Grangeville, Idaho
Frank H. DeHaas, 84, the best father and grandfather we could ask for, passed away peacefully in his sleep at his home on June 23, 2015, after a five-month battle with cancer. Dad was born on March 20, 1931, to ...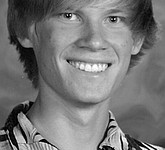 Grangeville, Idaho
Seth Michael Garrettson, 18, went to be with his Lord and Savior June 12, 2015. Seth was born July 21, 1996, at the Air Force Academy in Colorado Springs, Colo. He graduated this year from Grangeville High School after attending ...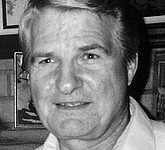 Grangeville, Idaho
Bennie Donald Swenson, 73, was relieved of his pain on June 17, 2015, at his home in Grangeville after a long, hard fight to overcome complications of gall bladder surgery. He was born May 17, 1942, to Albert and Nellie ...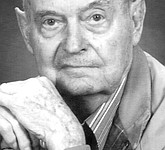 Woodburn, Ore.
Ernest Ludwig Grabski, 92, died on June 18, 2015. Ernest was born Dec. 31, 1922, at Grangeville, Idaho, to Emil and Marie (Hartert) Grabski. Ernest served in the Army from 1946 to 1947. Ernest moved from Idaho to Oregon marrying ...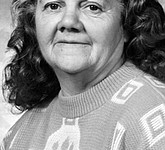 Stites, Idaho
Shirley Vee Hendren, 78, died June 5, 2015, at Grangeville Health and Rehabilitation in Grangeville, Idaho. She was born Nov. 12, 1936, to Cleve and Erma Newland at Grangeville, Idaho. She married the love of her life, Delbert Hendren, on ...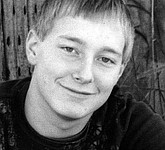 Greencreek, Idaho
Our beloved son, brother, nephew, cousin and friend, Christopher J. Schmidt, 23, was taken from us too soon on Wednesday, June 10, 2015. Chris was born March 23, 1992, to Rhonda and Phil Schmidt in Moses Lake, Wash., and spent ...
Seth M. Garrettson, 18, died Friday, June 12, 2015, due to injuries sustained in a motor vehicle accident. A memorial service will be held Thursday, June 18, at 6 p.m. at the Centennial Evangelical Free Church at 408 N. College ...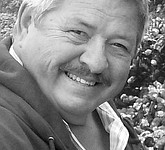 Nezperce, Idaho
William (Bill) E. Schmidt, 71, of Nezperce, passed away suddenly from pancreatic cancer on May 30, 2015, and is now with his beautiful wife, Jan, and daughter, Jill in heaven. Bill was born Oct. 15, 1943, to Alfred and Martha ...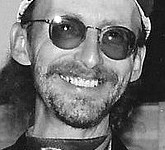 New Meadows, Idaho
Chuck Rayback 55, of New Meadows, Idaho, passed away on Nov. 26, 2014, in a Boise hospital. He was born Nov. 21, 1959 to Jim and Kathy (Merrit) Rayback at McCall Memorial Hospital. He grew up in New Meadows and ...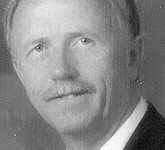 Royal Oak, Mich.
Edwin Ralph Bos, 65, (you probably know him as Ed, unless you are his mom) entered his eternal life on Wednesday, May 27, 2015, at Royal Oak, Mich. His spirit is carried on by his wife, five children, nine grandchildren, ...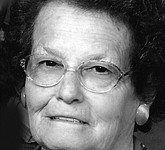 Kooskia, ID
Elma "Jean" Ulmer, 78, of Tahoe Ridge near Kooskia, Idaho, died May 27, 2015, at Brookside Landing in Orofino, Idaho, of natural causes. Jean was born Nov. 21, 1936, at Castleford, Idaho, to Vernal and Elma (Harris) Peterson. Jean grew ...
New Meadows, Idaho
Larry L. Clay 89, was born on the Clay homestead in Old Meadows Sept. 1, 1925, the sixth of seven children of Henry and Katie Clay. Larry grew up on the ranch homesteaded by his grandfather, Thomas Clay, one of ...