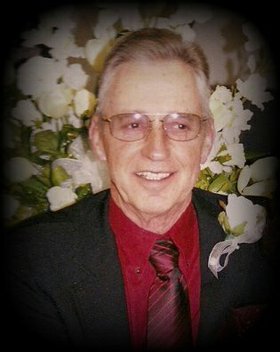 Leo Oliver Robinett
Stites, ID
September 27, 1945 - December 7, 2013

Leo Oliver Robinett, 68, lifetime resident of the Clearwater Valley, passed away peacefully at his Stites home on Dec. 7, 2013, surrounded by his loving family.
Leo was born Sept. 27, 1945, on the middle fork of the Clearwater River, to George and Cressie Robinett. He attended Pete King Grade School near Lowell, Idaho, and graduated from Clearwater Valley High School in Kooskia in 1963.
During high school Leo excelled in football, track and basketball and loved driving his black Ford 427. After graduation, he attended LCSC for one year prior to going to work for the Robinett family logging business. Leo married his high school sweetheart, Carol Coons, on Dec. 19, 1964.
He was drafted into the U.S. Army in 1966. After completing basic training at Fort Ord, Calif., and heavy equipment training in Fort Lee,Va., Leo was stationed in Kaiserlautern, Germany, until his discharge in 1969. The family settled in Grangeville, where Leo returned to work with his family at Robinett Logging. They moved back to the Kooskia area in 1971. He later went to work for Kidder Harris Highway District as the road foreman and remained there until his retirement in 2009. During his years at Kidder Harris, Leo made many lifelong friends and acquaintances along the way. After his retirement, he worked summers for Gordon Eckel, helping maintain Forest Service roads back in the Dixie/Elk City area. He especially enjoyed his time on the Mackay Bar Project. Leo loved his work and was an exceptional heavy equipment operator. His other favorite pastime was enjoying coffee with his friends at the Rivers Cafe and hanging out at Tom Cat Sporting Goods. He was known in the CB radio world as "Coffee Break."
Leo spent many years raising and working Percheron draft horses alongside his family friend, John Richardson of Stites, while living on Harris Ridge. He enjoyed taking his children to 4-H and was a fan of the Clearwater Valley athletic programs. While growing up, Leo spent time alongside his brothers and sisters camping, huckleberry picking, and hunting on Coolwater where his father was an outfitter. He also loved fishing, and spent countless hours on the area rivers. One of his favorite fishing spots was near his home on the Southfork River where he also enjoyed spending time with his friends.
For many years Leo was the official track starter for our area and coached track at CVHS. Leo also was a member of the VEST organization, which is an alumni donation funding program for Clearwater Valley High School. Leo and Carol were actively involved in children and youth ministries at Abundant Life Church in Kooskia, Idaho, and also attended Grangeville Gospel Tabernacle. Leo played the guitar, mandolin, and wrote many songs about his love for the Lord. Through the years many weekends were spent gathered together with family and friends playing music and singing during all night "jam sessions."
Grandpa's grandchildren were his pride and joy. Ciara was always a blast, full of bubbly joy, smiles and many hugs. Grandpa tried to keep up with Jake's many shenanigans and shared the joy and fun of life with Jake. Jared shares Grandpa's love of music and sports, and they spent much time together enjoying March Madness and Zags basketball. Lindsey loved looking through Grandpa's keepsakes and he loved watching her play volleyball. Reece is Grandpa's farm boy and he enjoyed watching him in 4-H and sports. Haley's many hair styles throughout the day always made him smile and he was proud of how she excells in 4-H. Tyler and Grandpa are a lot alike in their joking ways and silly humor. Leo also spent many weekends visiting and playing games with Jenise and Annie.
He was preceded in death by his parents, George and Cressie Robinett; brother, Phil Robinett; and sisters, Peg Orr and Glenna Heminger; and beloved granddaughter, Ciara Rose Hardin.
Leo is survived by his loving wife, Carol, at the family home in Stites, Idaho; daughter, Lisa Hatfield (Paul) of Colbert, Wash.; daughter, Gail Pottala (Kenni) of Stites, Idaho; son, Scott Robinett (Kami) of Middleton, Idaho; brother, Dallas Robinett of White Bird, Idaho; brother, Jerry Robinett (Lorraine) of Helena, Mont.; sister, Cindy Dahler (Kim) of Battle Ridge, Idaho; his grandchildren, as well as many nieces and nephews.
He loved his family and friends dearly and was loved by many. He will be greatly missed. We will be celebrating Leo's life at the Life Center in Kamiah on Friday, Dec. 13, at 11 a.m. A covered dish dinner will follow at the Kooskia Community Center. In lieu of flowers, donations may be made to Syringa Hospital Hospice; 607 West Main Street, Grangeville, ID 83530. Arrangements are by Trenary Funeral Home of Kooskia, Idaho.