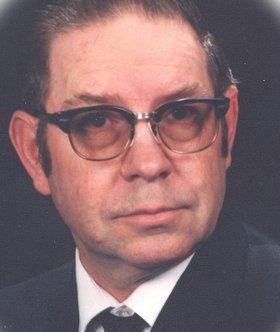 Everett Eugene Flint
Moscow, ID
October 5, 1932 - December 22, 2013
Everett Eugene Flint, 81
Moscow, Idaho
Everett Eugene Flint, 81, of Moscow, Idaho, died Sunday, Dec. 22, 2013, at Gritman Medical Center.
Everett was born Oct. 5, 1932, in Grangeville, Idaho, to Frank M. and Sylvia M. Shinkle Flint. He grew up and attended school there, graduating from Grangeville High School in 1951. He joined the U.S. Army in 1954 and served in Germany as a heavy equipment operator building roads. After his discharge and returning to the states, he worked for the U.S. Forest Service as a log grader and on fire watch in the back country around McCall. He moved to Moscow to attend the University of Idaho, majoring in forestry.
He married Marilyn K. Sumner on May 12, 1964, in Moscow. Everett enjoyed a long career with the University of Idaho as a groundskeeper. He was an integral part of the caring for the arboretum and especially loved growing all the flowers for the campus, retiring in 1994. He helped many handicapped and elderly people in the community driving van for Stepping Stones, and was a member of the First United Methodist Church for many years. Marilyn preceded him in death in March of 1994.
He married Margaret (Olsen) Matson on May 30, 1997, at the Freeze Church north of Potlatch. Everett enjoyed spending time with his wife participating in activities in the Moscow Moose Lodge where he held many offices, including serving as governor. They also enjoyed playing bingo, fishing, traveling and time at the casino.
In addition to his first wife, Marilyn, he was also preceded in death by his parents and a brother, Larry. He is survived by his loving wife, Margaret, at their Moscow home; a son, Anthony W. Flint of Groton, Conn.; a daughter, Crystal L. Davidson (Shane); three grandchildren; stepchildren, Steve, Ken, Ray, Rick and Bill Matson and Diane Fiscus, along with six step-grandchildren and numerous great-grandchildren by marriage.
A celebration of life was held Saturday, Dec. 28, at the Moscow Moose Lodge followed by lunch.
The family suggests memorials be made to Milestone Decisions, 611 South Main St., Moscow, ID 83843.
Arrangements have been entrusted to Short's Funeral Chapel, Moscow, and on-line condolences may be sent to www.shortsfuneralchapel.net.